We are a progressive CPG Marketing Agency driving growth in the digital age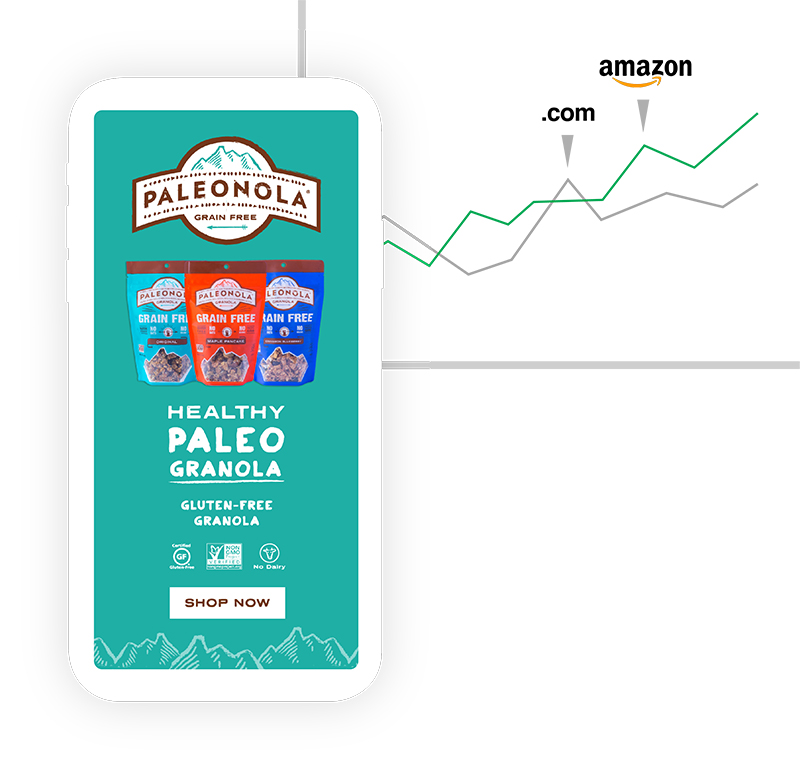 Grow Online & Amazon Sales
Drive revenue through Amazon.com and your eCommerce website.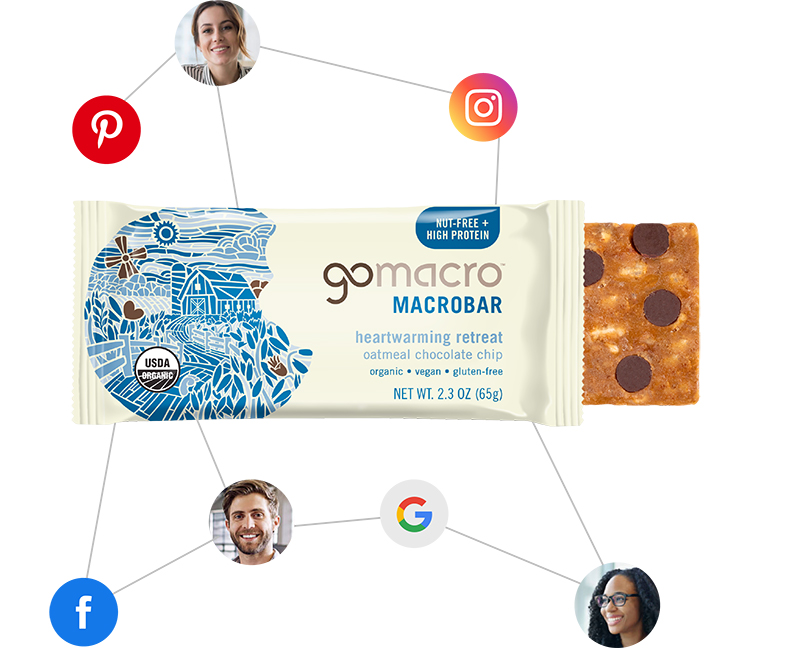 Connect the Digital Community to the Physical Shelf.
Find new customers online and drive them to purchase at brick-and-mortar retail.
Run Promotions Across Digital Channels
We create eye catching, thumb-stopping creative.
We launch across digital channels to drive awareness and trial.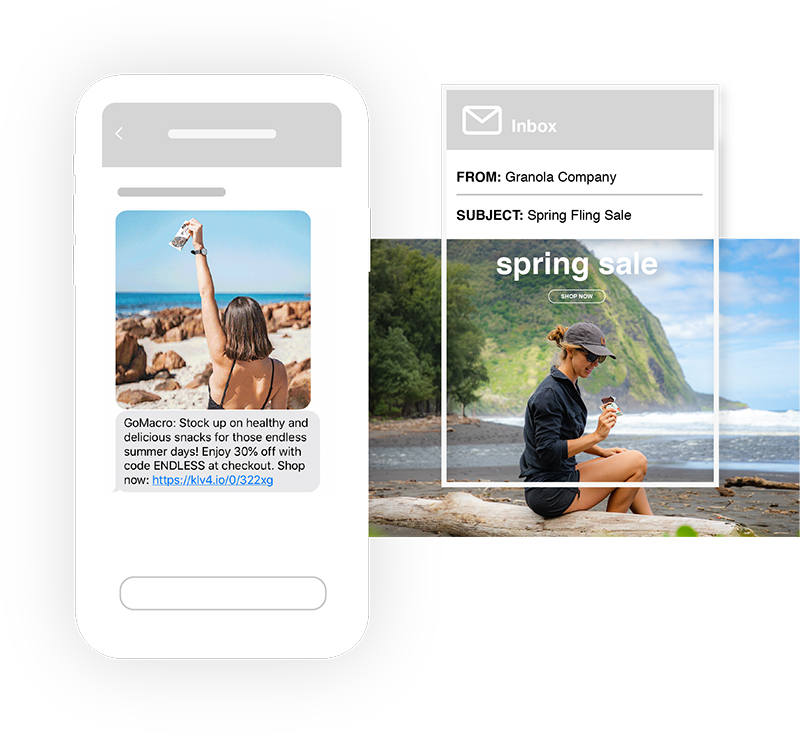 SMS
Drive engagement with SMS / Text Marketing.
Email
Grow your community and drive revenue with Email Marketing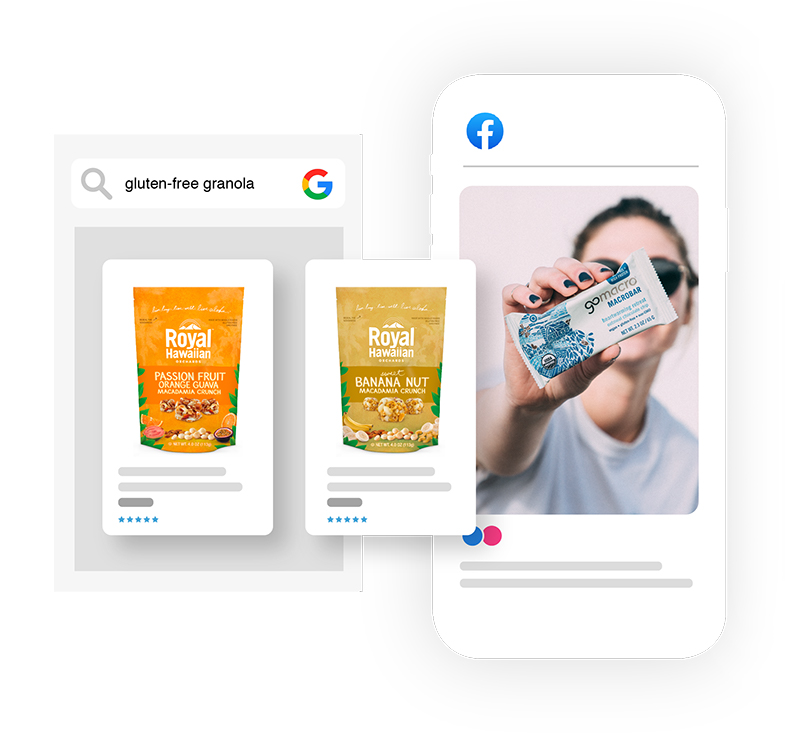 Search
Be at the top of Google and Bing.
Social Media
Grow your community, build awareness, and grow sales.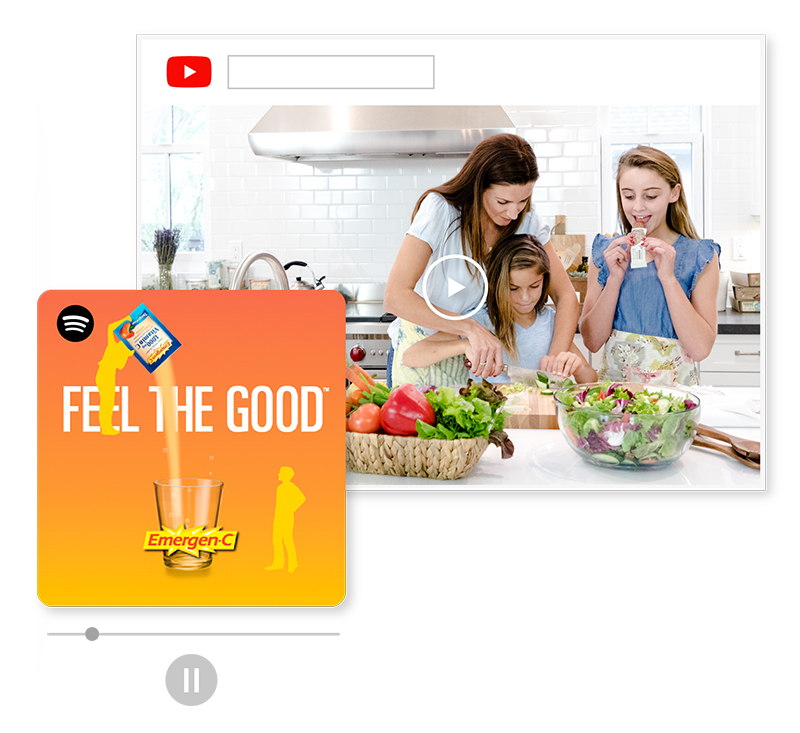 Audio
Captivate users with Streaming Audio Ads.
Video
Drive broad awareness within your targeted audience with Streaming Video.
Grow Online Grocery Delivery
Online Grocery Delivery in the US has grown 40% in 2020.
Market your brand to online grocery shoppers.







Analytics & Insights for Smarter Marketing
Our team of certified marketing experts help you navigate your sales growth, customer & location targeting, industry trends, and forecasting.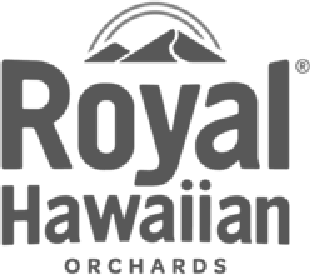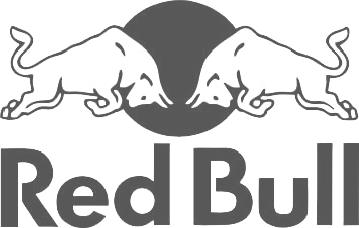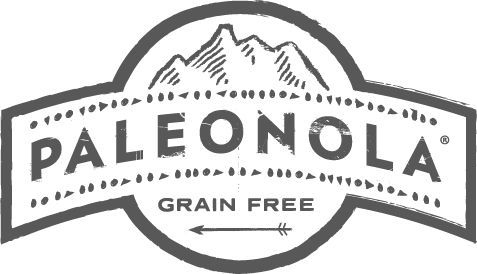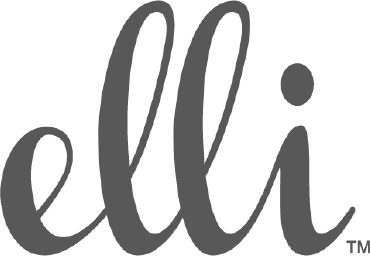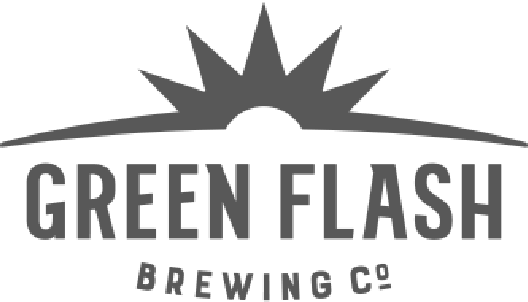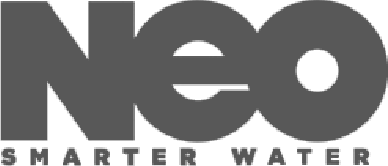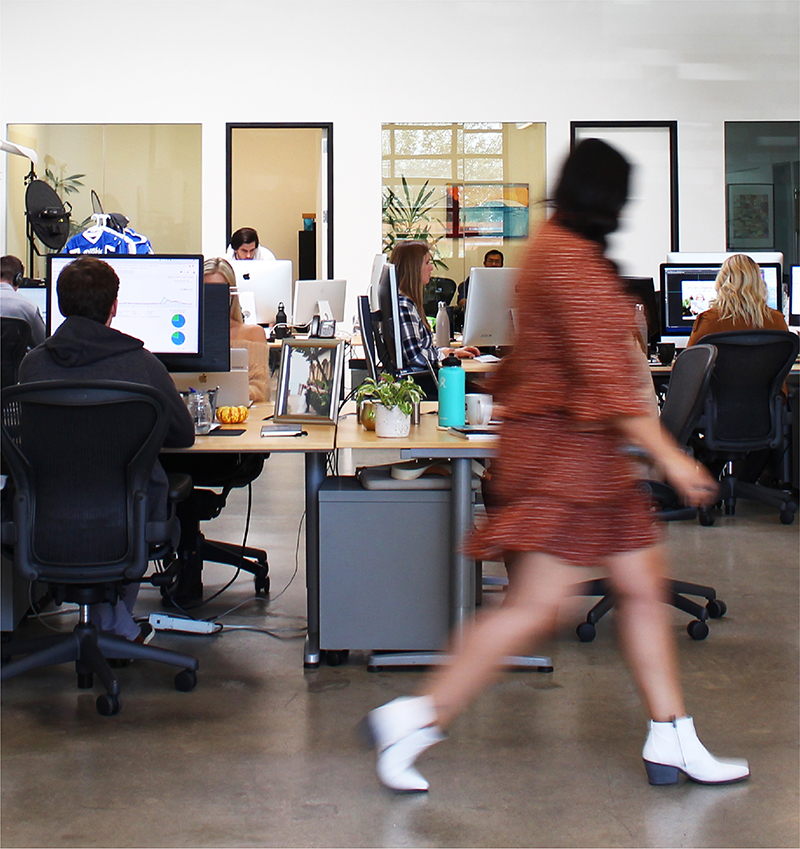 Strategy. Creative. Expertise. Technology. Growth.
With over 14 years experience and 170+ industry awards, we partner with CPG brands we believe in to drive growth. Ready to grow?
Let's Connect