Top B2C Marketing Tactics in ...
Top B2C Marketing Tactics in '09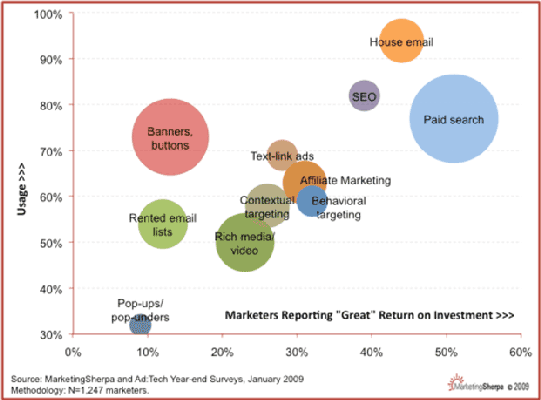 According to Q4 2008 research from MarketingSherpa, consumer marketers currently rank email marketing, SEO and paid search the highest for return on investment and plan on boosting budgets for these tactics this year. With the economy in rebound mode after a dismal 2008, there has been a growing shift towards proven strategies that produce direct and measurable dividends. It is the brands with integrated marketing strategies built on proven tactics like email marketing and SEO that will be in the best shape as the economy inevitably recovers.