Silver Oak Cellars Partners with ...
Silver Oak Cellars Partners with Cuker on SEO Strategy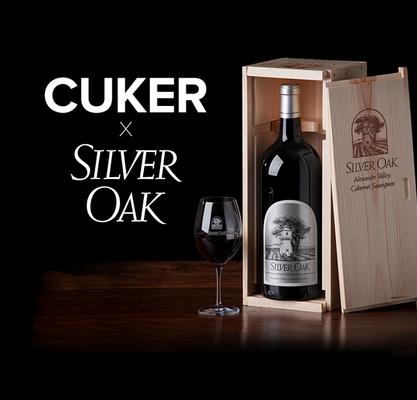 Silver Oak Cellars, the premier Cabernet winery in Napa Valley, recently partnered with Cuker's Digital Marketing team to manage their Search Engine Optimization (SEO). Within the first three months of the project, Cuker's search marketing experts retooled the Silver Oak website for SEO success. By strategizing with Cuker, Silver Oak has already seen tangible results including an increase in organic search traffic and higher overall Google rankings. Silver Oak is now the only wine brand that appears on the first page of Google in organic search results for the keyword "Cabernet."
About Silver Oak
Established in 1972, Silver Oak Cellars is the premier Cabernet Sauvignon winery on the West Coast. Silver Oak is located on two separate estates in Alexander Valley and Napa Valley, California. As an industry leader, Silver Oak devotes all resources into producing a "deliciously drinkable" Cabernet Sauvignon.