Digital Retail Design
The Future of Retail
In today's digital world, the lines between online and offline shopping experiences have blurred. We took this opportunity to challenge our creative team to visualize the future of retail environments, where physical stores incorporate digital experiences. We began with some of our brand partners, Nike, Nixon and Rip Curl, to envision the future of their digital retail environments.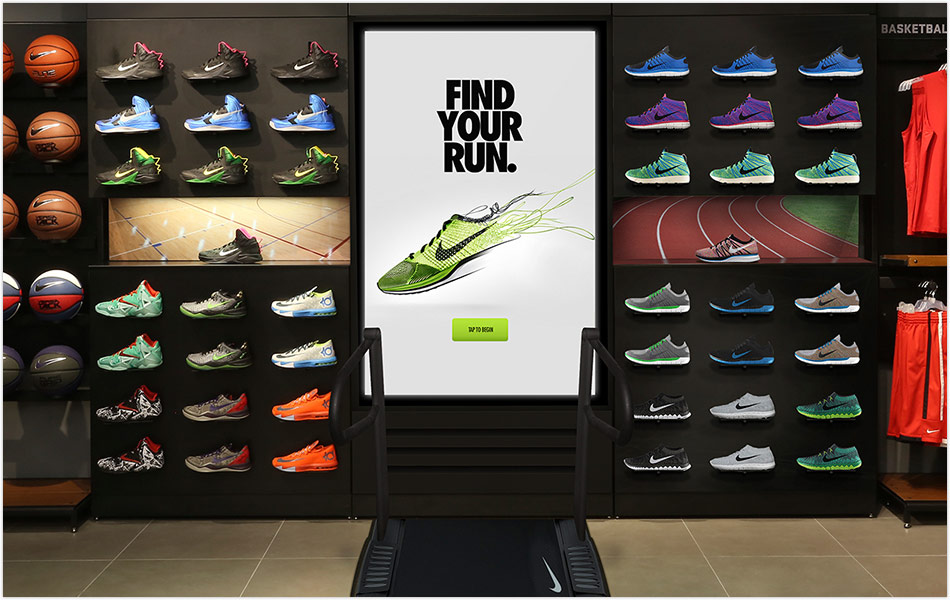 Brick-and-mortar stores are no longer restricted by the amount of space they have for inventory. In-store digital displays can bring a digital experience and full inventory selection to physical stores in an engaging and innovative way. By creating these interactive experiences, consumers will look to engage in digital retail.
The digital world has revolutionized how consumers shop. Digital retail experiences will rethink the customer experience across channels and devices, and will empower the consumer.
As technology advances with digital payments, near-field technology and social media, these digital experiences will become richer and smarter. Digital retail experiences will offer customers a personalized and automated purchase journey.
Interested in visualizing the future of your digital retail experience? Let's connect.