Branding & Video
Premier Fitness Camp
Leading weight loss and fitness camp PFC at La Costa Resort partnered with Cuker to develop a brand story. Premier Fitness Camp (PFC) at La Costa Resort specializes in helping people get healthy and get in shape. From the business executive that needs to shed 20 pounds to someone who needs to lose 100 pounds and take back their life, PFC provides a program to help guests get healthier.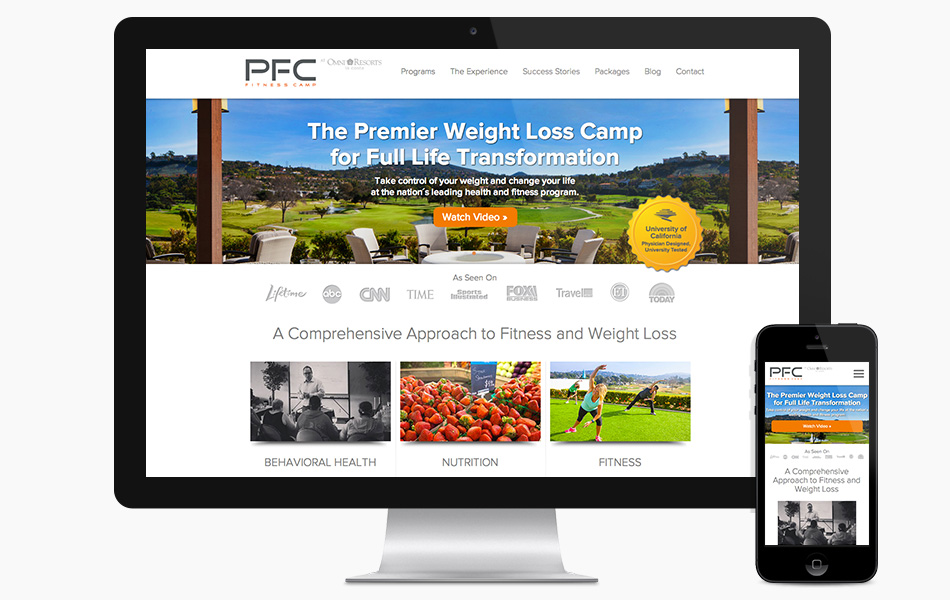 PFC partnered with Cuker to tell the story of their program in a way that communicated the values and approach taken by the passionate team at their La Costa location.
We found that the program is about more than diet and exercise. PFC provides a support group, coaching, and a program to strengthen your mental approach to taking on weight loss. We launched a messaging platform based on three pillars - Fitness, Nutrition, and Metal Wellness.
With an updated website homepage and a new video to communicate the new brand message, PFC has seen the effects of an updated digital communications strategy which has helped to produce business growth.