Cuker teamed up with Sony to launch the new a7 series camera through a unique digital campaign with key retail partners.
When Sony created the a7 camera we agreed it was one of those "you have to try it to believe it" products. So, how do we get this new innovative camera in the hands of photographers to try it out?
Sony and their PR agency leveraged strategic relationships with key retail partners to run a digital campaign where shoppers could visit retail locations and try out the new camera. Cuker built the digital strategy - including a website that guided photographers to participating locations, managed time slots and broadcasted a contest for the best images produced with the new camera.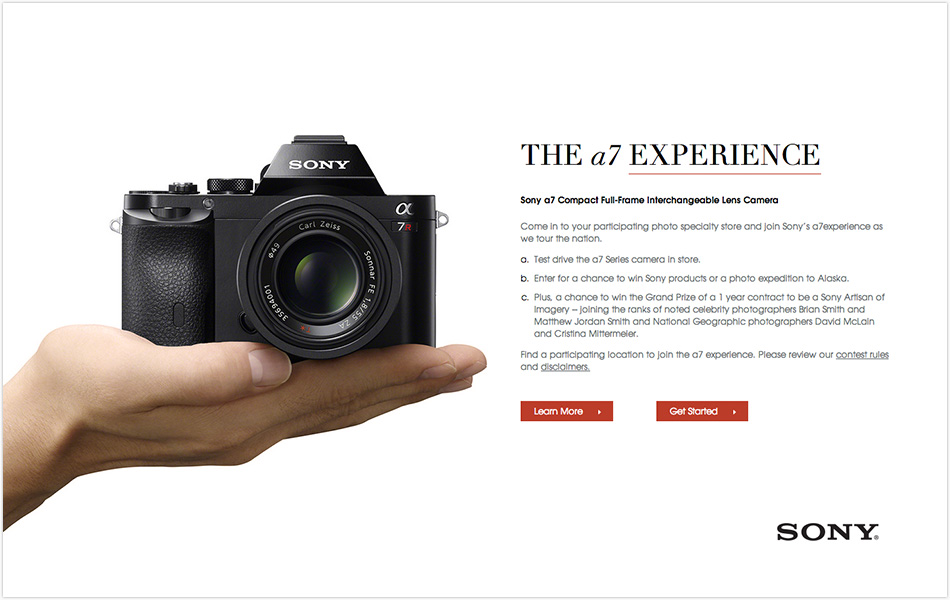 By activating the integrated digital and in-store campaign we engaged with photographers across the country generating a viral buzz for the new camera. The campaign helped Sony make the product launch a success - standing out in retail and engaging target consumers in a unique and memorable way.
Strategy
Digital Experiences
Technology