Mobile Design & Development
ViX Swimwear - Mobile website.
Global lifestyle brand ViX Swimwear looked to leverage the exponential rise in mobile commerce with a mobile-optimized site that would allow customers to browse and purchase high-end, designer swimwear directly through smartphones and other devices.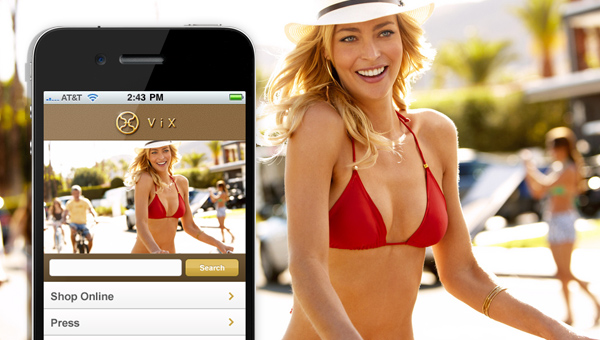 The m.vixswimwear.com utilizes the same core elements and extensive inventory as the ViX eCommerce site and optimizes it for an intuitive, user-friendly mobile experience.