Live Revolution - The Next Big Thing in Social Media
Look to develop video formats into your marketing strategy.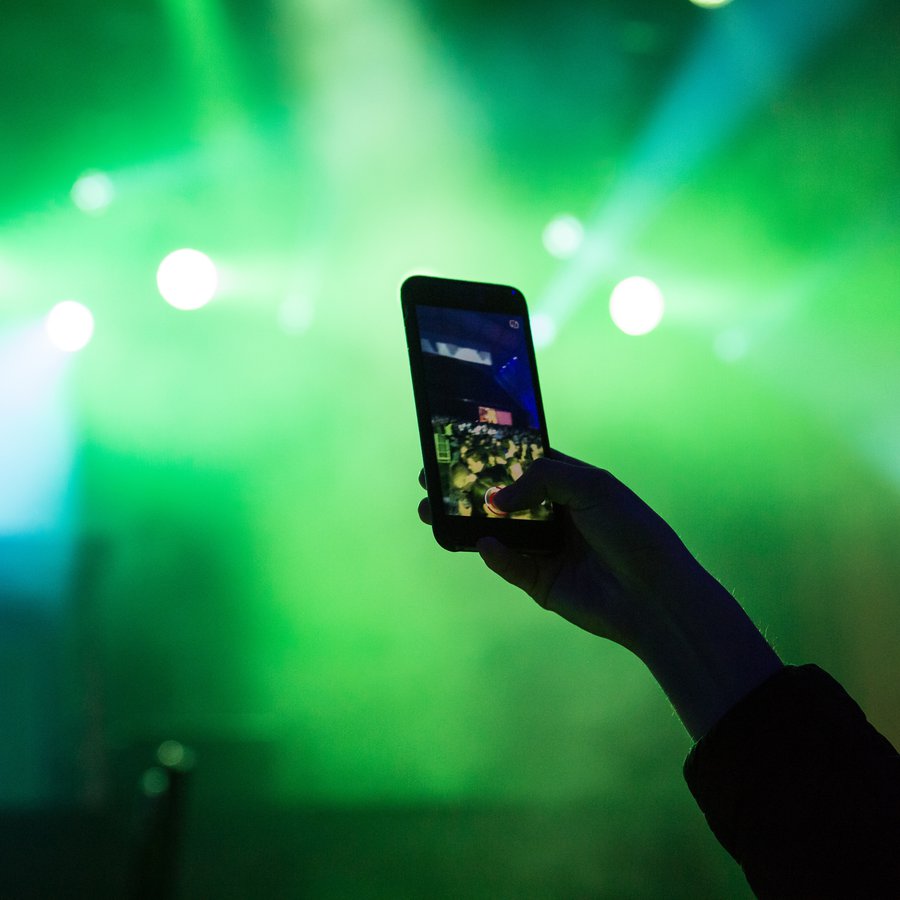 The next big thing in Social Media is here. While social media started with image and text based 'posts' the format is changing and the trend is headed toward video. With the increase in mobile usage and video consumption through social media, the format of social content is rapidly changing. In fact, according to some experts, 80% of what we consume online will soon be video content. Both live and recorded videos constantly dominate our feeds across Facebook and Snapchat and are surging on Instagram, Twitter, Twitch, YouTube and so many others.
The Live Revolution
More consumers are interacting with videos today than ever before and in 2019, incorporating video into your marketing strategy is vital in order to connect with your audience. Videos have a persuasive, and memorable way of driving marketing results and have proven to be beneficial in this "video-first world" we currently live in. A new Animoto survey reveals that 60 percent of the 1,000 consumers surveyed say they watch branded videos on Facebook every day. Moreover, 64% of consumers said watching a marketing video on Facebook has influenced a purchase decision in the last month.
As our heads turn to live video, it's hard to ignore the fact 80% of audiences would rather watch live video from a brand than read a blog. Video can make or break your marketing strategy, and with more platforms offering video options and optimizing for video posting and live broadcasting, it's important to stay current on video marketing trends.
Instagram
Instagram offers a wide selection of ways to engage with consumers through video. With options such as, live stream, instagram stories, IGTV, video ads, and regular posted video content, it's all about getting creative and standing out. Make the most out of Instagram videos by keeping the video content brief, to the point, and interesting, in order to keep your viewers engaged and active.
Facebook
Facebook videos are a great way to gain attention and increase conversation. Like Instagram, Facebook also has the option of Live, allowing users to broadcast a live video anywhere in the world. Videos are great sources for getting feedback on your content, especially on Facebook because you can see who watched, liked, commented, and shared your video. Implementing video, and live video into your marketing strategy, or personal branding strategy, is smart when looking for new ways to interact with consumers.
YouTube
YouTube has always been a source of entertaining content, but it's also a very helpful marketing asset when it comes to video. YouTube videos are extremely easy to share. They can be embedded in Facebook posts, blog posts and tweets, and all those views still show up on your YouTube channel. YouTube also jumped on the Live band wagon and made Live streaming available on their platform. Although YouTube Live is most commonly used for sports, video game streams and news, it can easily be used for your business.
Twitch
Owned by Twitch Interactive, which is a subsidiary of Amazon, Twitch is a live video streaming platform. Twitch began as a video game streaming service but has since expanded and now offers a variety of different live streams such as artwork creation, music, talk shows, and TV shows - aimed to appeal to a broader audience. Over the past few years Twitch has evolved into a widely known social platform with the opportunity for users to direct message each other, join chat rooms and even become Affiliate Partners. Twitch is a great outlet for marketers and advertisers that want to reach and resonate with some of the most influential gamers on the planet.
Final Thoughts
In a very competitive digital environment, it's important to stand out from your competitors. Therefore, keeping up with constantly changing trends is a must. If you want to boost engagement, consider implementing video, and live video streaming into your marketing strategy and watch as overall engagement, sales, and brand awareness, increase!
Published on .