Cuker CEO Aaron Cuker Selected …
Cuker CEO Aaron Cuker Selected as Judge for the 2013 Mobile WebAwards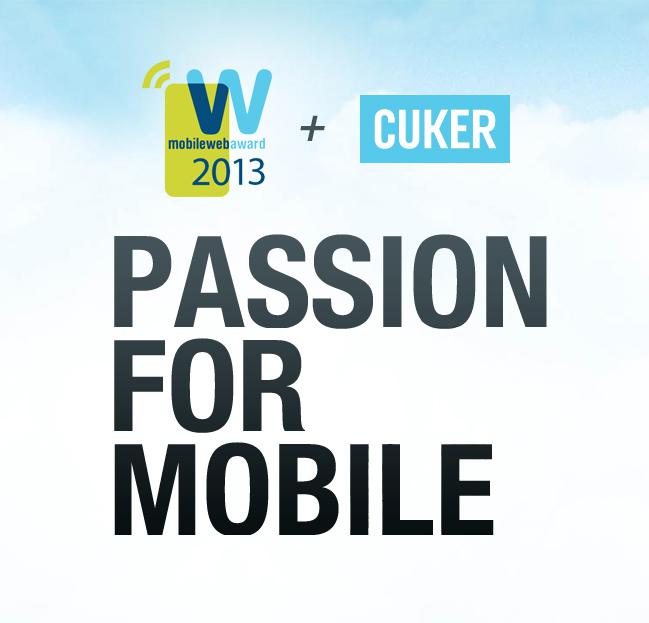 We are pleased to announce that our very own CEO Aaron Cuker has been selected as a judge for the 2013 Mobile WebAwards, the Web Marketing Association's newest award program. The Mobile WebAwards competition was established to honor excellence in mobile websites and apps, and showcase the best in award-winning mobile development. Aaron brings his in-depth understanding of the current state of digital and mobile to the judging panel, helping to raise the industry standard of mobile web development.
Aaron has served as the Creative Director for the design and launch of many WMA WebAward winning websites over the years. This year, Cuker was presented with 10 WebAwards including "Best Architecture Website" for Eldorado Stone's See and Believe microsite as well as "Best Leisure Website" for the redesigned Quiksilver blog.
Cuker has worked with top brands such as Nixon and Trex to deliver cutting-edge responsive websites, while also producing mobile sites for brands including Rip Curl, DC Shoes, and Little Giraffe. The agency has also developed countless iOS and Android apps, most recently launching an Android app for the promotion of Sony's innovative water-resistant smartphone, the Xperia Z.