Cuker Honored with Three 2013 …
Cuker Honored with Three 2013 Davey Awards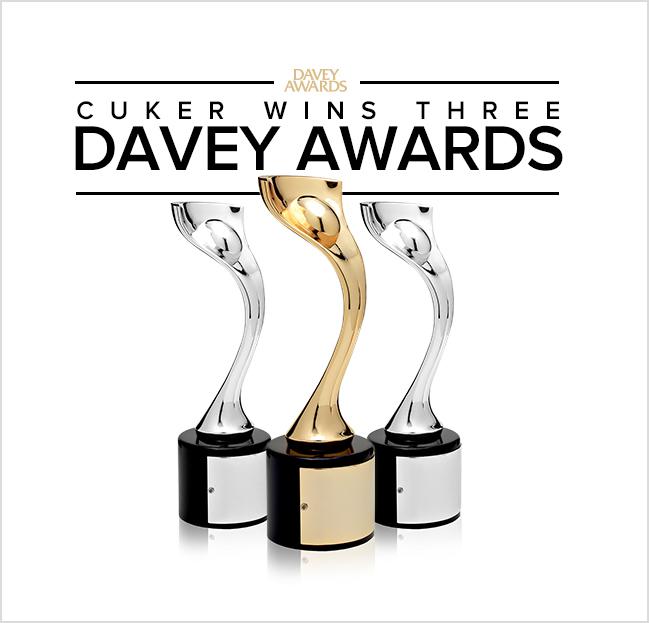 The Cuker team is thrilled to announce that we have been honored with three 2013 Davey Awards. The Davey Awards is a renowned awards competition reserved exclusively for the "David's" in the creative industry. The term "David's" refers to the biblical story of David and Goliath in which David defeats the giant Goliath using a tiny rock and a big idea. The Davey Awards serve to honor those that utilize big ideas rather than big budgets to innovate in the media, marketing and advertising space.
Recognized by the Davey Awards for the second consecutive year, Cuker is pleased to have received the following awards:
Winners of the Davey Awards are judged and selected by the prestigious International Academy of the Visual Arts or IAVA. Entrants are evaluated on various elements of innovation, interactive media, and creativity.