Cuker Launches Mobile Optimized eCommerce …
Cuker Launches Mobile Optimized eCommerce Site For OluKai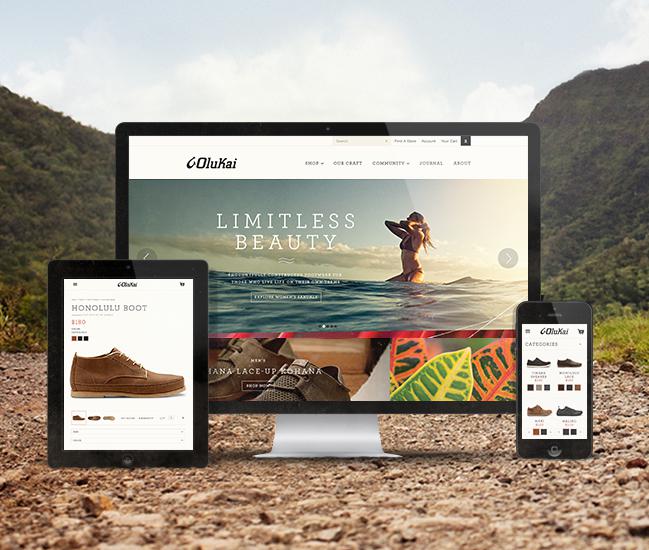 Premium footwear brand OluKai recently partnered with full service digital agency Cuker to take its eCommerce site to the next level. Cuker started from the ground up to create a simplified shopping experience with a mobile-first responsive design approach. The new OluKai.com is a sophisticated website that ties together the unique brand story and a seamless shopping experience with a distinctly Hawaiian flair.
The OluKai site was developed with mobile engagement and shopping in mind. Consumers can easily browse the footwear, view product detail pages, and purchase directly from their smartphones or tablets. The site provides a unified brand message and seamless user experience across every device.
OluKai.com showcases beautiful imagery spanning the full width of the screen with clean and subtle design aesthetics. With features such as an interactive drop down navigation, a visual fit guide, and a quick shop option, the new site delivers an enhanced user experience. The unique "Share The Aloha" social feed engages users to share images of their OluKai footwear and include the #OluKai hashtag.
"We wanted to provide a visually compelling, mobile optimized site that would leave a lasting impression on visitors," says Cuker CEO Aaron Cuker. "Since the site launch, OluKai has experienced a strong growth in both mobile and desktop sales."
Along with the new responsive site, Cuker has developed a comprehensive digital marketing strategy that has grown the brand in the digital space. In just a few short months, OluKai has seen significant results from each of these integrated digital marketing channels.