Dogswell Partners with Cuker for …
Dogswell Partners with Cuker for Social Media Strategy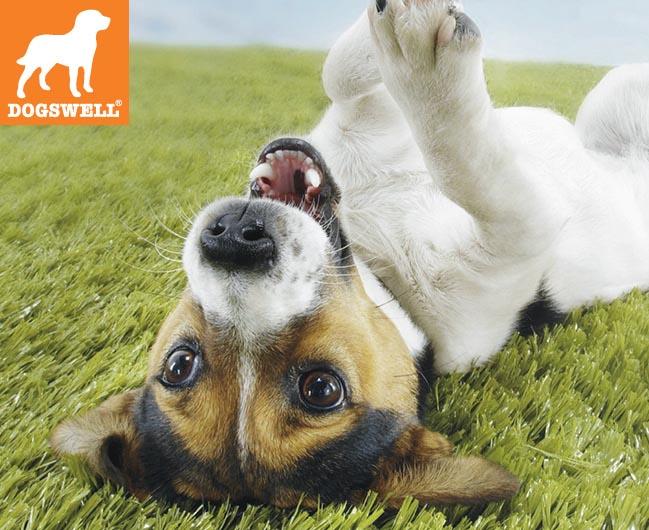 Full service digital agency Cuker partnered with premium natural pet food brand Dogswell to develop a social media strategy to support the company's brand update.
For 10 years, the Los Angeles-based pet food brand has been creating premium dog treats and dog food packed with nutritious ingredients and supplements. Dogswell recently partnered with Cuker for digital strategy and a mobile-first responsive website, and this social media strategy is a continuation of that partnership.
The social media strategy was guided by extensive research and analysis to help Dogswell expand brand awareness to a larger audience, increase engagement, and drive retail sales. The strategy captures Dogswell's new branding and messaging, and will be the foundation for stimulating engagement across their social channels.
A key goal was to expand Dogswell's fan base beyond Facebook by growing their communities in Twitter, Instagram, Pinterest, Google+, and YouTube. By analyzing each social channel individually, Cuker developed a detailed guide of best practices and tailored content strategies.
"As dog lovers, our team has been passionate about Dogswell," says Natalie Rosales, Account Manager at Cuker. "In our strategy, we looked to challenge the status quo in the pet industry. As this social strategy continues to be implemented, Dogswell will be able to grow engagement and create brand awareness through social media."
Dogswell joins a growing list of clients who have turned to Cuker for social media marketing services, as well as an expansive roster of clients in the natural food industry.
About Dogswell DOGSWELL® is located in Los Angeles, CA and was founded by Marco Giannini in 2004. DOGSWELL® and CATSWELL® products are carried in independent pet stores and in natural food stores nationwide. The product line for dogs includes HAPPY HIPS®, HAPPY HEART®, VITALITYTM, MELLOW MUT® and BREATHIES®, SHAPE UP®, and TUMMIESTM, and for cats includes VITAKITTYTM, HAPPY HIPS®, BREATHIES®, and SHAPE UP®. For more information about current and future DOGSWELL® products, please visit www.dogswell.com.