Eldorado Stone + Cuker Partnership …
Eldorado Stone + Cuker Partnership for Innovative Outdoor Site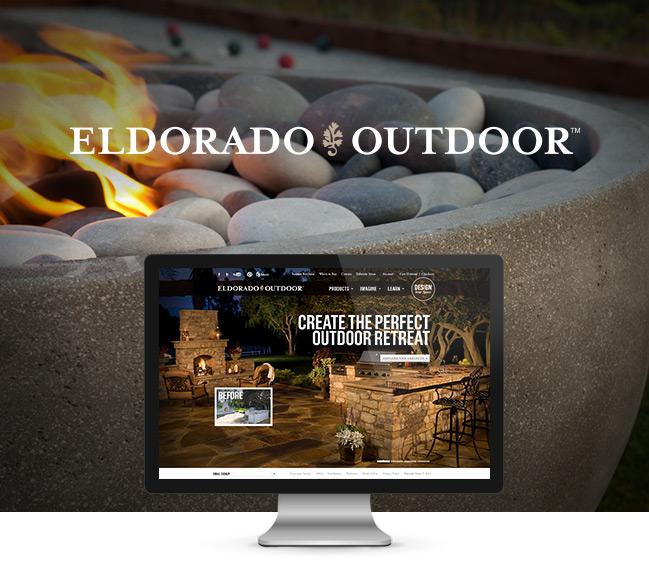 Eldorado Stone, the leader in the architectural stone veneer industry, recently elected Cuker to design and develop the website for Eldorado Outdoor, the company's premium outdoor fireplace and kitchen products. Last year, Eldorado Stone employed Cuker to redesign www.EldoradoStone.com, driving the company to the forefront of a housing and renovation market that largely underutilizes the power of the web. In addition to providing homeowners with an ideal online experience, the site's drastic redesign and overhaul led to a WebAward for "Architecture Website of the Year."
Cuker is following suit with the Eldorado Outdoor site, providing the company the ability to leverage interactive design and marketing features seamlessly, delivering a full brand experience to customers. The Eldorado Outdoor site features top-notch user-friendly design, custom navigation and visually stunning displays.
Cuker provided Eldorado with a visually appealing and branded eCommerce site necessary to sell the company's premium outdoor fireplace and kitchen products while marketing their brand content online through all digital touch points.
About Eldorado Stone
Eldorado Stone, LLC is headquartered in San Marcos, California. It is a subsidiary of Headwaters Incorporated, a world leader in creative value through innovative advancements in the utilization of natural resources. Eldorado Stone currently operates manufacturing facilities in several states with regional distribution centers across the U.S.