Leverage Marketing To Maximize Holiday …
Leverage Marketing To Maximize Holiday Sales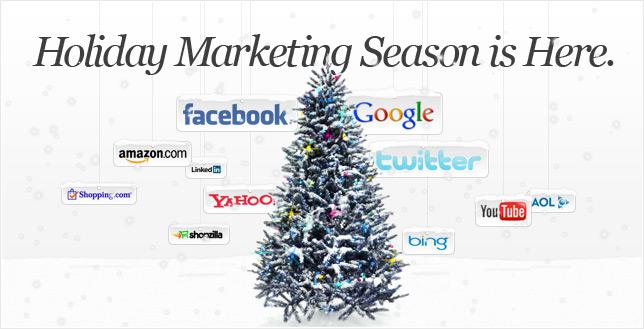 Online retailers might be breaking out the eggnog early this year as 2010 looks to be one of the most successful eCommerce holiday seasons in memory. Holiday online sales grew an impressive 51% in 2009 over the previous year, and this year is looking even better - industry analysts point to a rosier economic forecast as well as a population that seems ready to start spending big again.
Although the holy grail of commerce known as Black Friday is still nearly a month away, consumers have already started making their lists and checking them twice. Retailers who wait for the official holiday rush will be left scrambling as savvy consumers take advantage of early deals and promotions. To make sure your sales stay merry and bright, more important than ever before to make sure you have a comprehensive, multi-channel holiday marketing strategy in place.
PPC (pay-per-click) campaigns are an important staple of holiday marketing as they can generate immediate revenue and allow retailers to target consumers with timely, promotion-focused ads that reflect current inventories and specific products. Paid search can be used to catch consumers early in the buying cycle as they search the Web for product reviews, pricing comparisons, and special deals. Holiday-specific promotions like "Free Shipping" are a great way to encourage customers to make purchases right away instead of being lured away by competitors.
Email Marketing is another critical component of holiday marketing. Inboxes will be more flooded than ever before so retailers have to work harder to make sure their messaging is heard. Experian is projecting an increase of 15-20% in email marketing volume this year so creative must be compelling and offer concrete value to stand out above the competition.
A strong mobile strategy can help increase holiday sales as more and more Americans rely on their mobile devices to research products, discuss wishlists within their social networks, and find brick and mortar store locations. Consumers are also accessing the mobile Web to make actual purchases - in fact, Experian's holiday report notes that mobile commerce (mCommerce) has grown from 10 percent in 2009 to 13 percent in 2010.
Although most people spend more time shopping and less time using social networking during the holiday rush, social media is still a leading driver of information and word-of-mouth referrals for holiday shoppers. As consumers look to their networks for recommendations and brands become more savvy about monetizing sites like Facebook and Twitter, social media has become an increasingly important channel for holiday marketing.