PacSun Turns Up the Volume …
PacSun Turns Up the Volume with New Music Site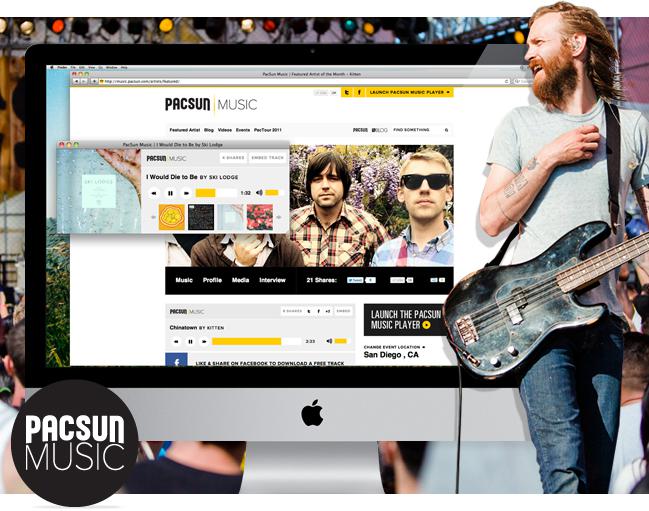 Iconic surf-inspired retail company PacSun recently partnered with digital agency Cuker Interactive to launch a sophisticated expansion of music.pacsun.com, the brand's popular online music platform. The enhanced site features a music player pop-up, local artist library, embeddable playlists, curated show listings, and advanced social media sharing capabilities.
True to PacSun's reputation for supporting emerging artists, the enhanced music site showcases up-and-coming musicians with a featured artist section that includes a photo gallery, exclusive video, live-streamed interviews, a free track download, social media icons, and a link to purchase the artist's music online.
Leveraging the core demographic's voracious appetite for social media, the new site empowers users to share content like blog posts, playlists and music tracks. Seamless social media integration ensures multi-channel engagement and allows PacSun to grow their fan base on Facebook and other social networks. For instance, users are asked to "like" the PacSun Facebook page in order to download an original playlist that includes tracks from bands like Young The Giant, Strange Talk, and Little Hurricane.
"PacSun has always been an innovator in the digital space and we were excited to help them take their music platform to the next level," said Cuker Interactive CEO Aaron Cuker. "With features like embeddable playlists, geo-location targeting, and advanced social media sharing functionality, the new site gives users a fully interactive, engaging experience from beginning to end."