Rip Curl Partners With Cuker …
Rip Curl Partners With Cuker For Website Optimization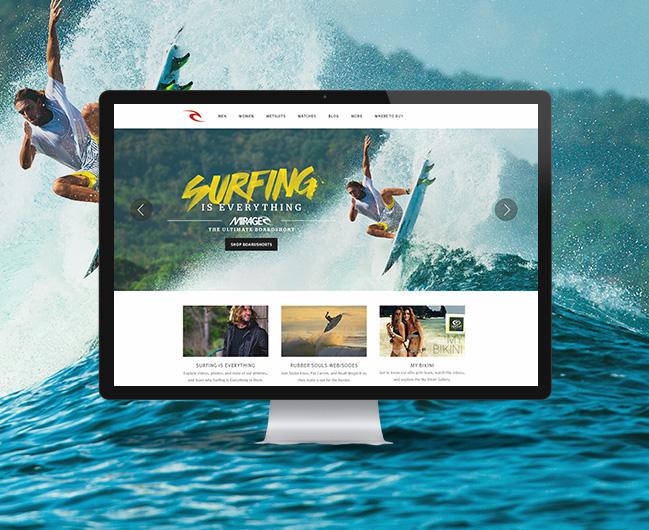 Full-service digital agency Cuker recently partnered with international surf leader Rip Curl to launch an enhanced eCommerce website for the iconic brand. The enhanced Rip Curl site is an extension of an ongoing strategic partnership that has helped the company see a doubling of online sales within the last two years.
The mission of the Rip Curl/Cuker collaboration was to help the brand grow in the eCommerce space with an innovative eCommerce site and digital marketing strategy that would build on the success of their traditional retail channels. The goal was to offer online shoppers the same premium shopping experience found in brick and mortar locations, both on desktop computers and mobile devices.
The new site addressed a major challenge for the brand – how to empower the online consumer to find their correct size in products such as wetsuits and bikinis without trying them on in physical brick and mortar stores.
Cuker developed a full-feature eCommerce store for Rip Curl that helped revolutionize the online shopping experience. The site was developed using UX best practices and included a wetsuit selector that helps customers select the best-fitting wetsuit online. The site also features strong lifestyle imagery to showcase the brand's global prestige.
The recent design refresh and conversion optimization project was implemented to improve the user experience by enhancing the navigation and merchandising strategy based on the analytics and user behavior on the website. The new design also incorporates expanded social media integration in order to leverage and grow the Rip Curl social communities online.
Rip Curl's growing brick and mortar retail presence is now accompanied by a successful eCommerce strategy that delivers a premium shopping experience to customers from online to traditional retail. Working closely with the company's international team, Cuker continues to partner with Rip Curl on an integrated international digital strategy that will ensure the brand's position at the forefront of global eCommerce.
About Rip Curl Rip Curl is a company for surfers. Across the waves of the oceans to the snowcapped mountain peaks, they search and strive for the best our world has to offer. With 35 years of rich and authentic surfing heritage, Rip Curl stays committed to delivering the highest quality, most technically advanced products to action sports enthusiasts around the world.