Sunbelt Rentals Partners with Cuker …
Sunbelt Rentals Partners with Cuker for Responsive Website Design
Sunbelt Rentals, the second largest equipment rental company in North America with over 700 locations, partnered with Cuker to re-envision their strategy for the digital age, looking to engage their customers through digital, deliver self service digital tools, and create a mobile-first eCommerce website.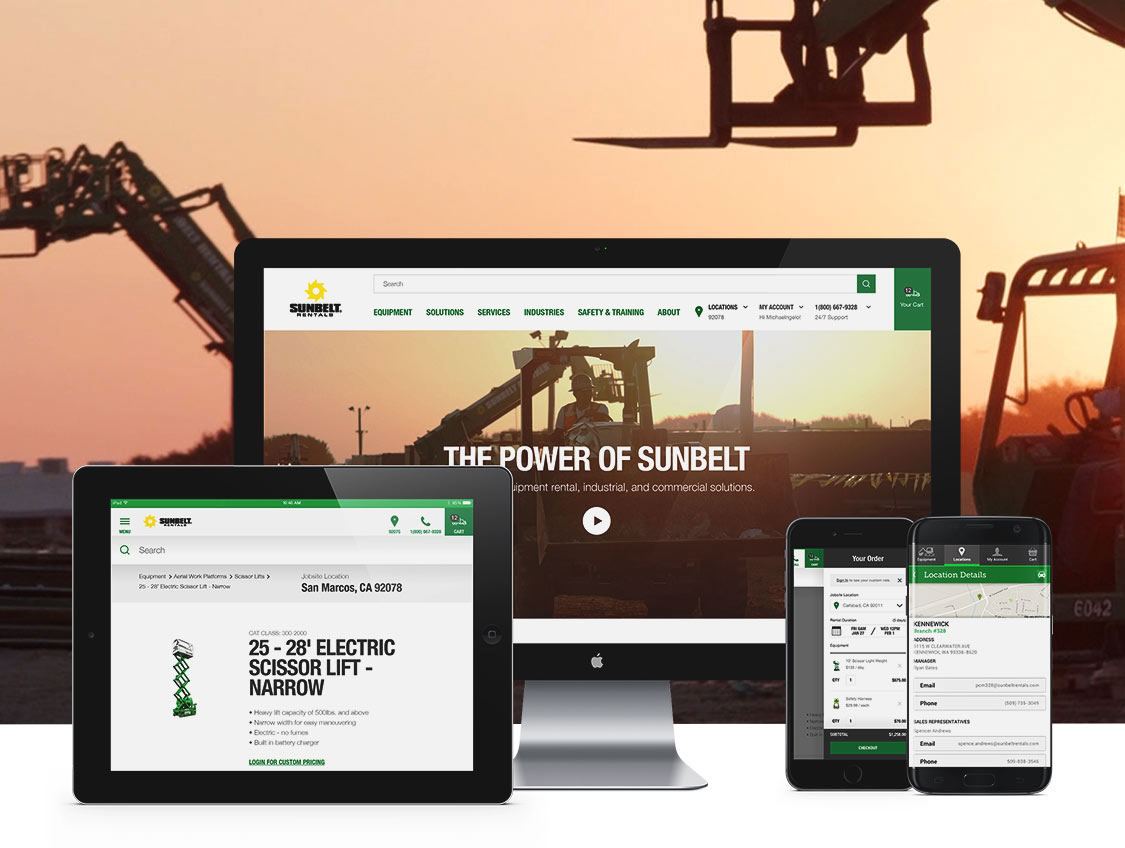 Cuker provided a cleaner, more mobile-friendly experience for Sunbelt's online visitors, making it easier to navigate their extensive catalog of products and service offerings, and streamlining the path to online transaction.
Check out Sunbelt Rentals' website here: www.sunbeltrentals.com
ABOUT SUNBELT: One of the largest equipment rental companies in North America and backed by a network of more than 700 locations, Sunbelt Rentals successfully services a variety of customers - from those in the commercial, residential, industrial, municipal, and specialized service industries, to weekend do-it-yourselfers. Sunbelt's extensive fleet exceeds $7.0 billion and includes general construction equipment, industrial tools, pumps and power generation equipment, trench shoring, scaffolding, remediation & restoration equipment, and more.
ABOUT CUKER: Cuker is an industry leader in digital marketing, specializing in website design, eCommerce, mobile development, and integrated digital marketing that generate results. The award-winning agency leverages proven business strategy, innovative technology, and creative solutions to strengthen brands, deliver ROI, and enhance visibility across the web.