Celebrating the Season of Thanks …
Celebrating the Season of Thanks + Giving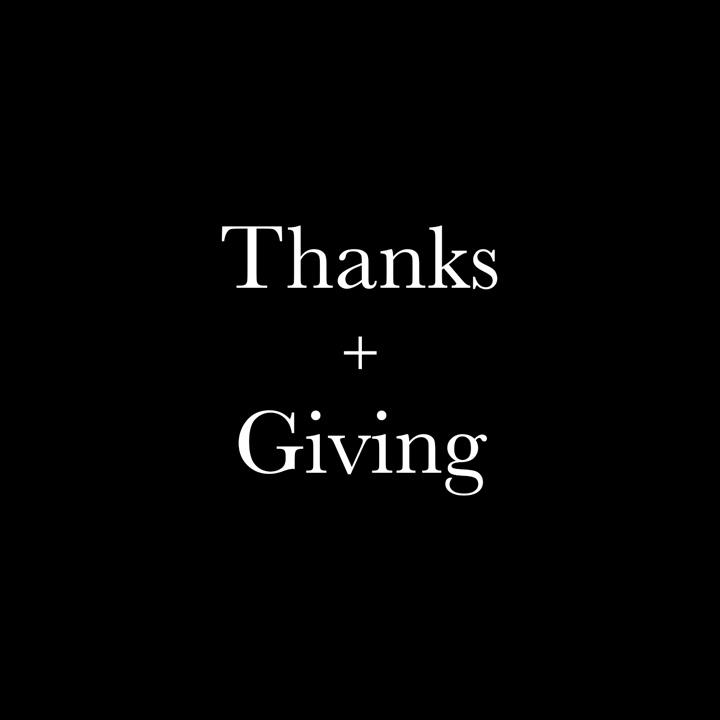 While Thanksgiving is known for bountiful amounts of food and quality time with family, it's also a reminder to think back upon the year and give thanks for the things we have.
Thanks
From new clients to new team members, we've got a lot to celebrate this year.
1. Our Clients. We are thankful for all of our clients who we have worked with over the last ten years. Without them we wouldn't have had the opportunity to work on some amazing projects with amazing people.
2. Our Team. We wouldn't be where we are without our passionate, dedicated, and hard-working team.
3. New Technology. The best part of working in a digital agency is the ability to explore the latest and greatest technology.
4. Coffee. The secret to creating great websites, campaigns, and content is great coffee. And lots of it.
5. Active, Healthy Lifestyle. Whether it be surfing lunches, yoga breaks, or a group run, we're an active team - we believe being healthy empowers us to do great work!
Giving
Principles of our work culture include supporting each other and also giving back to the community. Here are some ways we have given back this year:
1. CAF Triathlon Challenge. This year we were proud to compete in CAF's Triathlon Challenge to help provide support to physically challenged athletes. This event raised over $1 million to support athletic endeavors of challenged athletes around the globe.
2. Toys for Tots. Cuker will be participating in the US Marine Corps Reserve's annual Toys for Tots program again this year, which provides less fortunate children with gifts for the holidays.
3. Amari + Keep A Breast. Cuker client Amari partnered with The Keep A Breast Foundation to raise breast cancer awareness.
4. Little Giraffe CHOC. Cuker helped launch the Giving campaign for Little Giraffe for donating blankets to a child in need at CHOC Children's Hyundai Cancer Institute.
5. Giving Campaign. From November-December, for every pair of leggings purchased, Amari will donate a pair of leggings to a woman in need through a women's rescue center.
Don't Forget to Disconnect
During the holidays, we have a heavy focus on marketing to generate sales and drive digital growth for our clients. However, we want to remind everyone to take some time to put down your phones, disconnect, and enjoy the company of friends and family this holiday.
From all of us at Cuker, thank you and have a Happy Thanksgiving!