Trex Partners With Cuker on …
Trex Partners With Cuker on Complete Website Renovation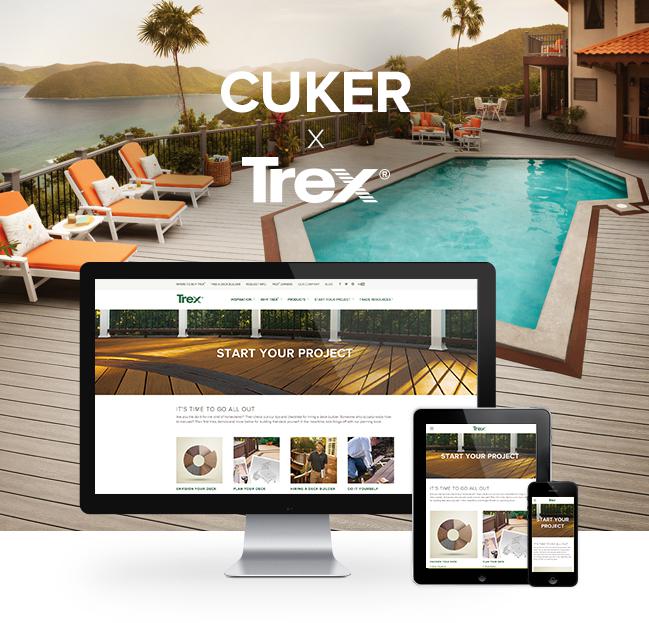 Trex Company, the industry leader in alternative wood decking and railing products, recently partnered with Cuker to perform a complete website overhaul on Trex.com. Through this alliance, Trex wished to launch a site that communicated the "Trex difference" to customers and contractors, meanwhile showcasing Trex's high performance, low maintenance outdoor living products through a user-friendly site experience.
As the company's agency partner, Cuker empowered Trex with an immersive, visual experience that engages their audience in a meaningful way. The newly launched site demonstrates the brand story while emphasizing the company's value propositions including Trex's commitment to environmentally friendly business practices.
The new Trex.com features a completely responsive website design, providing a unified brand message and seamless user experience across any device. The innovative site also offers users multiple resources to aid them in their deck building projects, including an inspiration gallery, DIY guides, and "before and after" photos.
About Trex Company
Since 1996 Trex has invented, defined and perfected the composite deck category, becoming the world's largest manufacturer of wood-alternative decking products. Never content to settle, Trex continues to make strides in outdoor engineering, melding innovation with environmental responsibility and beautiful form with powerful function.