Viral Video Marketing Spreading Fast
Viral Video Marketing Spreading Fast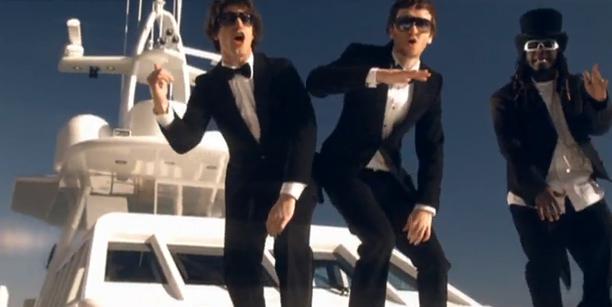 Viral video is hot, and it's getting even hotter. Last year saw an exponential rise in online video, and the growth is showing no signs of abating in 2009. In fact, 84.1 percent of Americans online viewed video in May, an increase of over 18.4% in the same month last year.
From Susan Boyle's tear-provoking rendition of "I Dreamed a Dream", to SNL's "I'm On a Boat", to Tourism Queensland's now-famous campaign for the Best Job in the World, viral video is a powerful way to reach a worldwide audience of thousands...or with an effective viral marketing strategy and a little luck - even millions.
Viral video refers to the spread of a video clip across the Internet, in much the same way that a virus propagates. An amateur home video uploaded onto YouTube can conceivably reach a huge audience overnight, as viewers forward the video to friends, talk about the clip in forums and chat rooms, embed the video on their blogs or websites, add the video to their Facebook page, or Twitter about the clip to their personal network.
Many top brands are leveraging viral video to gain exposure and create a unique brand experience. This organic form of marketing can stimulate word of mouth, and potentially reaches a large audience for a much lower cost than traditional media.
Effective viral videos are usually funny, shocking, informative, or extremely creative, providing viewers with an extremely impacting and memorable connection with your brand. Now, it is far more likely that a coworker or friend will be talking about a funny video that they saw on YouTube rather than a print ad that they saw in a magazine.
The nature of viral growth means that the video charts its own course, with its ultimate success determined by a variety of factors outside of the owner's control. However, there are effective viral marketing strategies can help a video gain and maintain viral momentum.
A Few Tips for Effective Viral Marketing
Make your content easy to share, embed, and distribute

Give the audience something compelling, unique, and novel

Don't overbrand the video or make it into a digital infomercial about your company or product

Utilize your pre-existing social networks like Facebook, Twitter, and MySpace to drive interest in the video

Monitor the online buzz related to your video with tools such as Google Alerts
Viral videos have the potential to engage Web users all over the world. With a compelling video and an effective viral video marketing strategy, you can ensure that your campaign gains maximum exposure and reaches the broadest audience possible.