Work and Life - Our New Office in Carlsbad
Our next chapter needed a new home - a larger, dynamic creative space with amenities that support a healthy, active lifestyle. Building on our culture that has cultivated award-winning work for over a decade, we've moved to our new, state-of-the-art campus in Carlsbad.
After 12 years in Solana Beach, it was time to create a new home to support our next phase of business growth. Our office in the Cedros Design District was a converted warehouse which we built over time into an eclectic, open, creative space - a space where top talent could maximize their potential, challenge the status quo and grow with us. Over the years, we established a healthy work-life balance that far surpassed others in our industry, supported by incredible space both inside and outside of the office.
When deciding to pursue a new location, our goal was to build on the culture environment that we created in Solana Beach and take it to the next level. Considering our growth as an agency and the expansion of our offerings and capabilities, we knew our next space had to cultivate a healthy, active and creative culture - sticking to who we are - only at a bigger and better scale than before.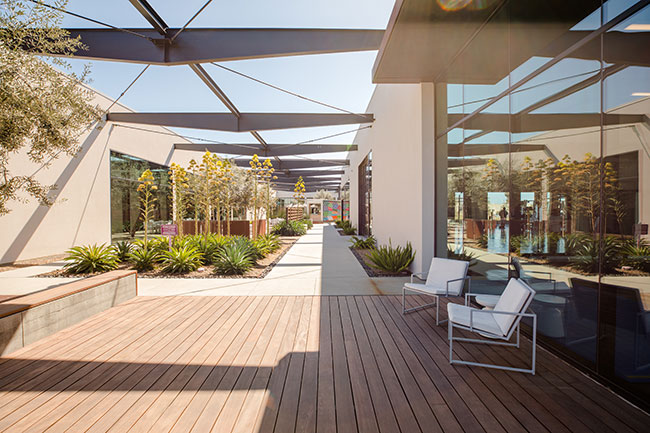 We transformed a great work environment to the next level where our team members could truly thrive, inside and outside of the office. Our new campus offers state-of-the art exercise facilities, the highest level of sustainable features, healthy food options nearby, and a buzzing community of brand marketers, technologists and innovators.
Here's a look at our new home at Make - a progressive technology and creative campus in Carlsbad, California.
Unplug, Refresh
An outdoor patio including Copa Vida cafe and community seating lets us take our meetings outside.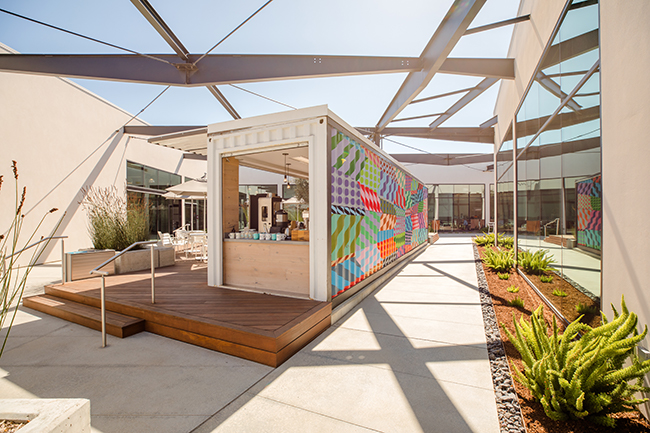 Indoor Common Area
Across from the cafe is an indoor lounge perfect for escaping our desk and switching up our collaboration space.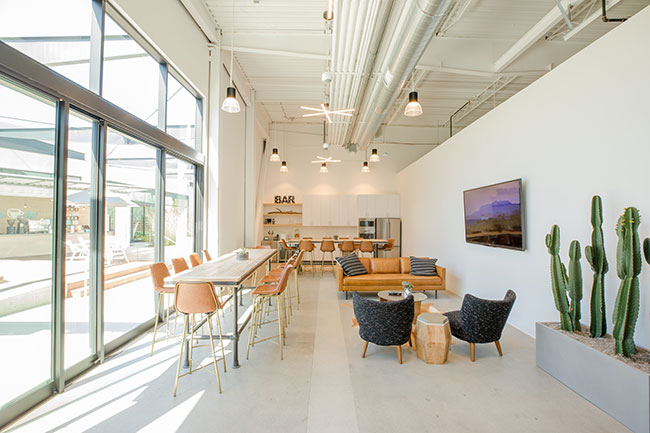 Livin' Green
The campus is LEED Certified for Core and Shell development and is currently switching over all irrigation to recycled water. We love that we are part of a community that is passionate about the environment.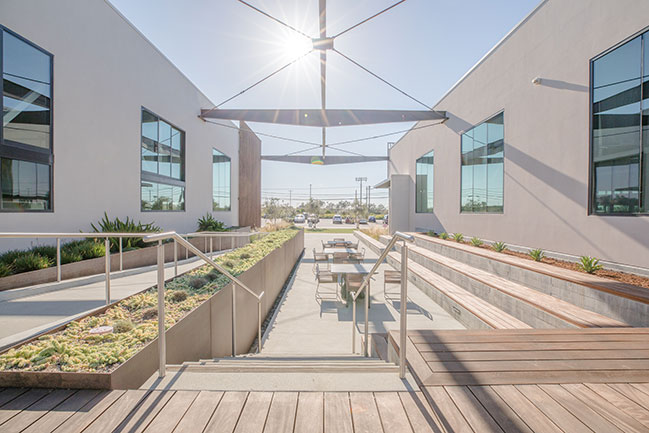 A Surfer's Paradise
Steps from the beach, perfect for lunch time surf sessions. Our campus provides surfboard storage, and outdoor showers - so you can leave your wettie out to dry and return to the office feeling refreshed.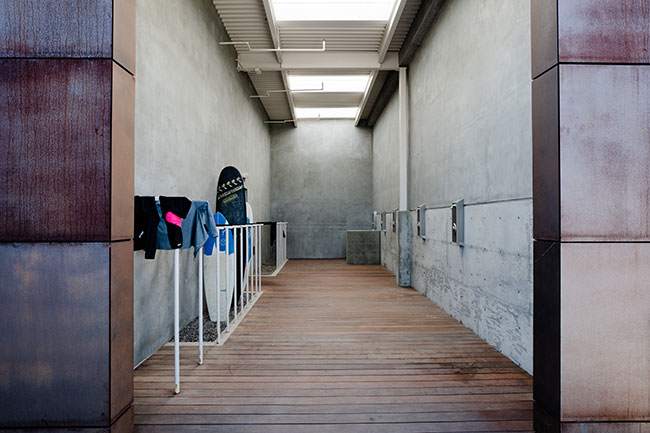 Grab-and-Go Bikes
The bike container has community bikes to share - half of them have surf racks attached so you can cruise to any wave you choose.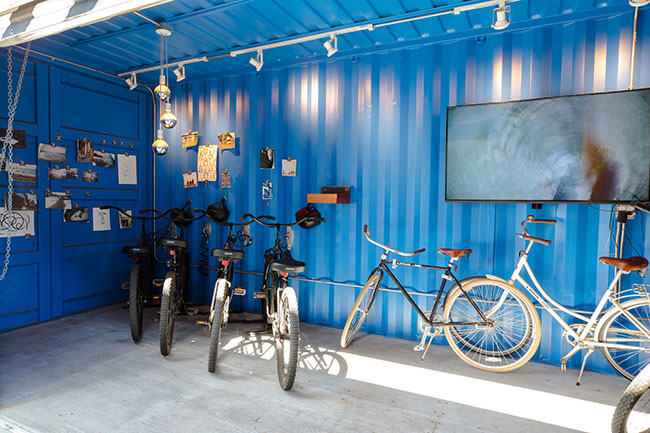 Every Day I'm Shuttlin'
We're saving gas and reducing our carbon footprint with the free shuttle service to local eats, the train station, and local airport.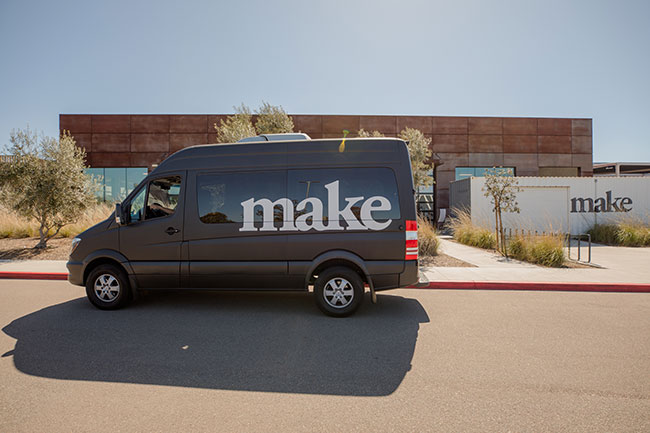 Ride the Coast
The Coaster station is close to the office, offering the option to take the train to work. The beach is just on the other side of the train tracks.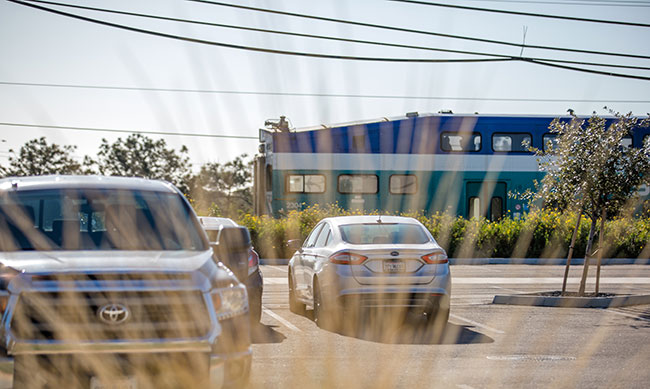 Draw a Crowd
The outdoor amphitheater is perfect for team meetings, presentations, and group gatherings - getting us out of the office and bringing more people together.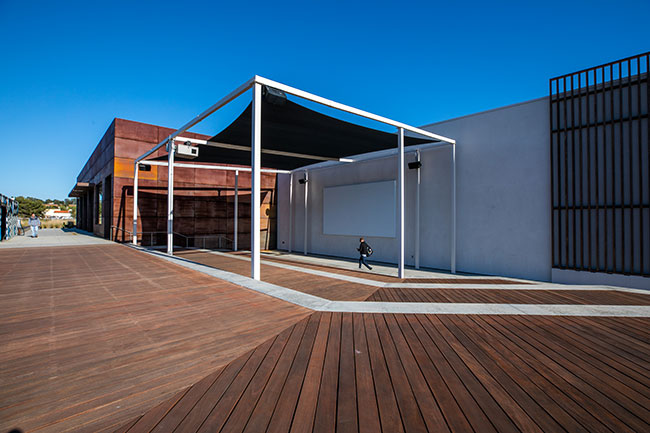 Electric Vehicle Charging Stations
Free EV car chargers for emission-free commuting.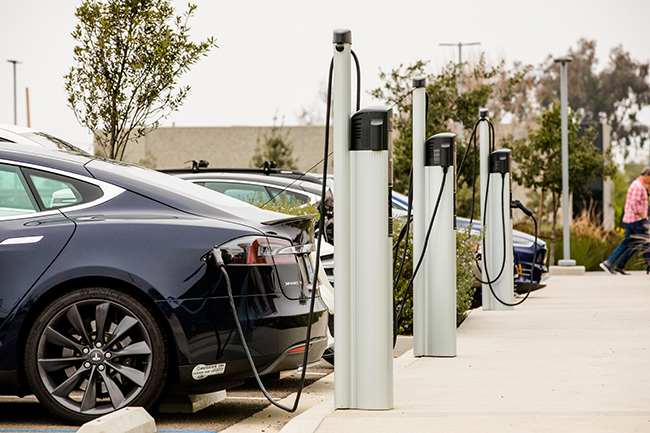 Let's get Physical
Our campus fitness center provides state-of the art equipment, trainers, free workout classes, towel service, and spa locker rooms. Time to get our heart rate pumpin'.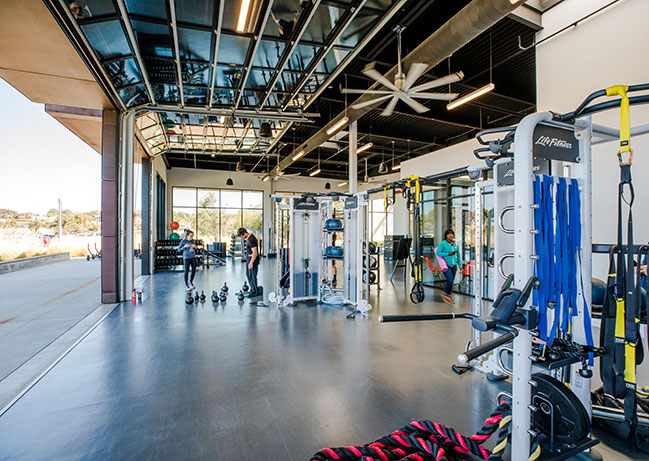 Add Some Zen to Your Day
Yogis, rejoice. Free yoga classes every single week day.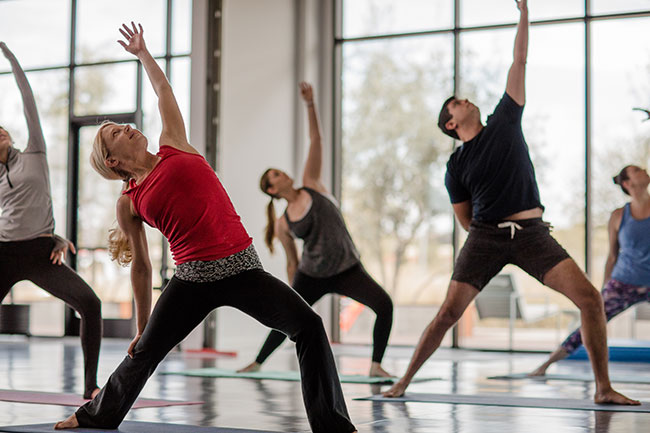 Open and Airy - Collaborative Work Environment
A more open floor plan stimulates greater collaboration amongst our team members.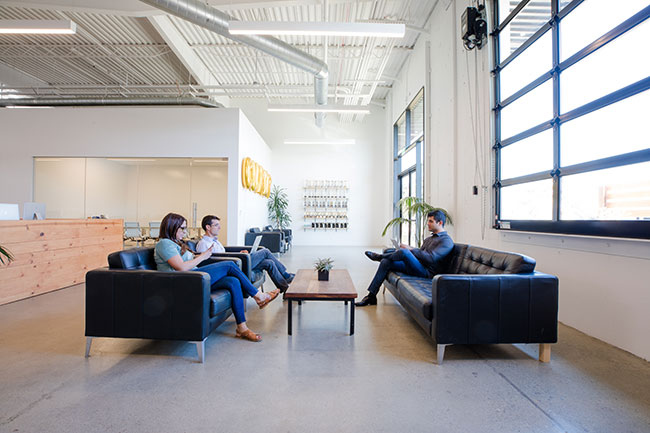 Collaboration Spaces
Our new office offers a variety of think spaces from whiteboard walls, to couch spaces, to outdoor gathering areas.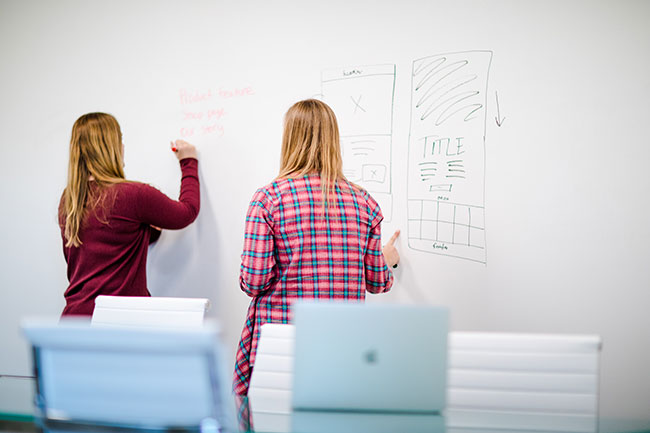 Modern and Bright Kitchen
We made a serious upgrade with our new kitchen. No more plastic single-use water bottles, cups or straws. Our climate within the office is digitally controlled and we are helping to eliminate waste one glass at a time.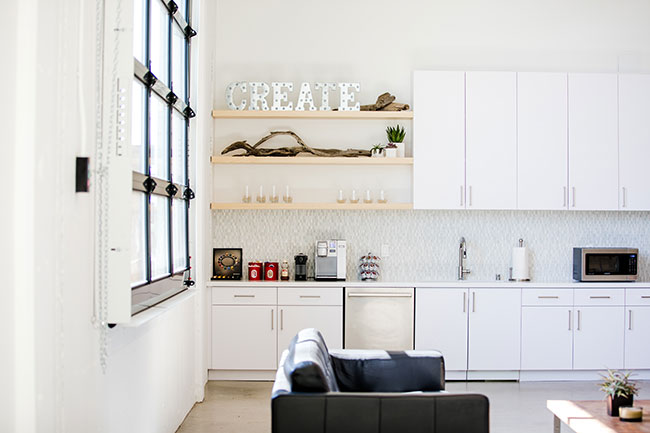 Everything Digital
With a new digital phone system, high-speed internet, and digital conference room, we're set up for keeping our clients on the forefront of technology.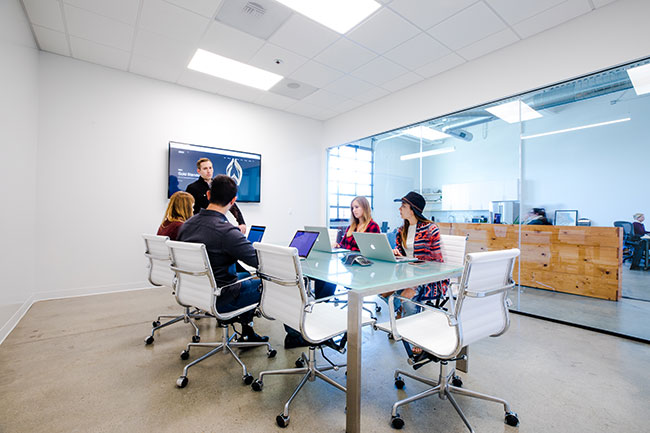 We can't wait to see what the future holds for us here at our new location!