Leveraging Video on Social Media for Brand Marketing
Video content offers a cost-effective way to connect with your audience.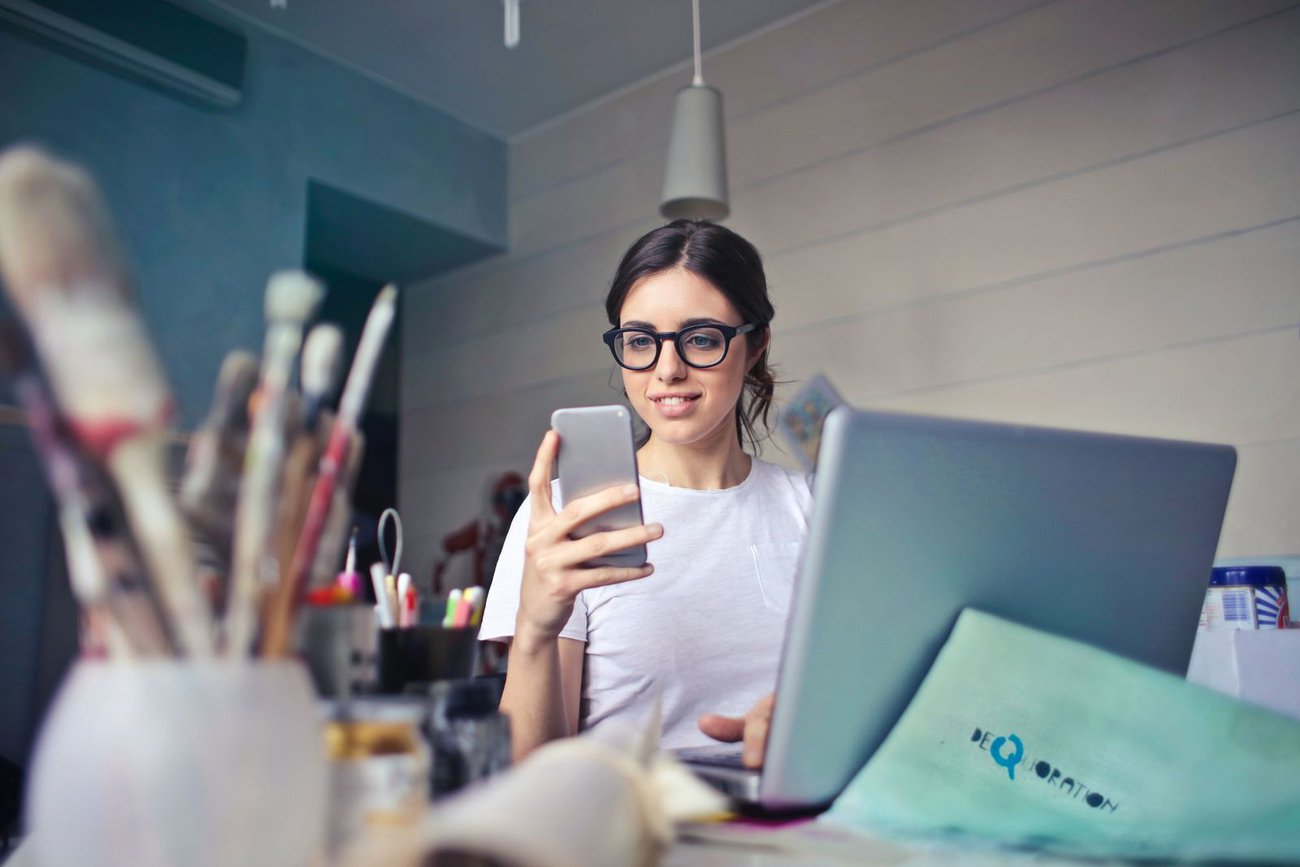 Video content is king in the world of social media. Just go online right now and scroll through the gamut of short-form videos, stories, challenges, vlogging clips, and full-production ads. It's clear that video on social is the future of marketing and advertising. Video content offers a cost-effective way for marketers to connect with customers, humanize their brand, and leave a lasting impression on their followers. To make the most out of video marketing, it's important to understand where your audience consumes content, where people engage with your brand most, and how to use video platforms to reach your audience.
Since 2019, the average time users spend watching video content has jumped from 84 minutes per day to more than 100 minutes. It's also predicted that 80% of all web traffic will come from viewing video content.
Almost every marketing prediction and resource indicates that brands will need to utilize video channels to maximize their business communication results. Here are a few examples of trending video formats to follow and utilize in 2021.
Live Streaming (Instagram & Facebook)
Live video streaming is one of the most authentic and engaging ways to connect with your audience. Since many social strategies include different means of engagement, live video presents a way to grow your brand more organically. Studies suggest that 80% of brand audiences would rather participate in a live stream than any other form of posted content. So for many brands, Facebook and Instagram live streaming have become vital components in their marketing strategy. Both Facebook and Instagram utilize live video and reward live users with more reach than other users. Though Facebook owns Instagram, there are differences between the two platforms. On Facebook, live streams can be up to eight hours while an Instagram live stream lasts about four hours. Once you're finished webcasting on Facebook, you can save your live stream and make it a permanent part of your profile. With Instagram, your live stream is viewable for about 24 hours and then it's gone or saved on IGTV.
Facebook Stories
With more than 1.7 billion daily users (2.6 billion monthly), Facebook is the largest social network in the world. Launched in 2017, Facebook Stories is a feature which allows users to share photos, animation, and videos. Unlike most social platform posts, Facebook Stories doesn't have likes or dislikes. When viewers respond to Facebook Stories, interaction happens through Facebook Messenger. Stories are limited to 20-seconds per frame, last 24 hours before they disappear, and should be filmed vertically for optimal performance. When you're looking to share authentic content in real-time, Stories is an effective platform. It gives your brand the opportunity to communicate more intimately with your audience throughout the day.
Instagram Stories
Instagram describes Stories as a platform that lets you share all the moments of your day, not just the ones you want to keep on your profile. Instagram Stories allows you to share multiple photos and videos, appearing as a slideshow format on your screen. Videos are broken into 15 second clips and perform best when shot vertically (1080 x 1920px). You can either upload pre-recorded video to your profile or capture content in the moment. You can add effects, filters, music, and text to your story. Just like with Facebook Stories, videos on this Instagram feature disappear after 24 hours.
TikTok
In 2020, TikTok was the most downloaded app of the year (2.6 billion worldwide). TikTok is an app that allows users to create, edit, and share short-form videos. People can create a variety of fun videos showing them lip-syncing, dancing, and performing certain hashtag challenges. Along with the option to add filters and special effects, the app offers users a wide selection of sounds and song snippets to utilize. Video creators can also connect multiple clips together for up to 60 seconds of total recording. Yet, it's still the shorter clips that dominate TikTok's "For You" section, where 75% of user time is spent. TikTok has seen a 275% YOY growth in monthly new users. And what should also intrigue brands is that users spend an average of 52 minutes every day on the app. TikTok is an effective platform to reach new customers and build a sense of community with a young market flooding into the platform.
Instagram Reels
In response to the rising popularity of TikTok, Instagram introduced Reels in 2020. With Reels, users can record and edit 15-second multi-clip videos with a new set of creative tools that include options like AR effects, a countdown timer, an align tool to create seamless transitions, and of course, music. People can share reels with friends on their feed and if they have a public account, they can share videos with a larger Instagram community in Explore. Whether you have a public or private account, you can share your reel to your Story or in a direct message. Reels allows users to express themselves and entertain so many by creating videos that highlight their fun and unique personalities. From an eCommerce perspective, Reels stands ahead of the curve by allowing users to directly shop tagged products in videos without leaving the page or app.
Story Pins
Pinterest Story Pins is one of the newest players to the game. Story Pins allows creators to share ideas in a Stories-like format, yet has a different approach than the rest. Story Pins are designed as clickable content with a focus on sharing ideas, as opposed to self-focused snippets of someone's life. For example, a Story Pin could be a tutorial on how to cook a vegan stew or a step-by-step guide to create a hand-stitched quilt. Since the pandemic, this type of content has been popular with consumers stuck at home during the lockdown. Similar to Facebook and Instagram Stories, Story Pins follow the 9:16 aspect ratio. This larger ratio allows for stories to stand out and reach more users in the feed. Story Pins can be saved to 'boards' and unlike Facebook and Instagram stories, these videos do not disappear after 24 hours.
Pre-Roll (YouTube)
When you have 2 billion monthly users logging on to watch their favorite videos, it's easy to say that YouTube is a ripe platform for marketers to tap into. Pre-roll ads are videos that run before a regular YouTube video starts. These videos are typically between :15 to :60 seconds long, but can run up to two minutes in length. Using Google AdWords, you can roll any of your pre-roll videos on YouTube. To create effective pre-roll, it's important to choose an objective, keep your videos short, and make them interesting, unexpected and not feel like an 'ad'.
What's Winning Now?
Content marketing has experienced a big transformation in recent years and video has emerged to the forefront. Video content across social channels is the future of marketing, and the future is now. Just look at these engagement numbers:
Each month, 85% of the US internet audience watches videos online
In 2021, the average person will spend 100 minutes every day watching online videos
Millennials (25-34) watch the most online content
Men spend 40% more time watching videos online than women
54% of consumers want to see more video content from brands they support
93% of companies claim they generate new business from their video content ​
With these numbers, it's evident that brands must be in the video 'game' to fulfill their marketing objectives.
Where To Focus
So where should brands focus their video marketing efforts? Paid partnerships and influencer marketing on Reels and TikTok are great platforms for increasing reach and brand exposure. Another effective strategy is to utilize 6-10 second micro video ads. Since 46% of consumers watch video ads on social versus TV, these shorter video clips can help expose your brand to a new, captivated audience. Also, incorporating 'swipe-to-buy' ads and utilizing YouTube pre-roll videos can hold great return on minimal investment and ultimately will help grow your brand.
Tips For Effective Content
As you generate effective video content, there are a few factors that'll help bring your brand communication to life
Soundless Optimization – 85% of all users on social media watch video without sound. Ensuring videos include captions is one way to optimize content.
Film Your Content Vertically – This will help reach a mobile-first audience. 90% of vertical videos have a higher watch completion rate compared to horizontal.
Platform Optimization – Optimize the video length, size, and format based on each channel you use.
Product Catalog – Set up a product catalog on Facebook and Instagram that allows users to shop tagged products without leaving the app.
Searchable Video – Don't forget to add relevant tags, hashtags, keywords, subtitles, and descriptions to your videos.
Be Creative, Be Different – Make your videos standout. Add humor, fun, irreverence, music and watch your brand will connect with a whole new audience.
Where Can This Go?
When it comes to video content on social media, sky's the limit! Instagram Stories, TikTok, live streaming, pre-roll, Story Pins…these video formats unleash the possibilities of a new, exciting digital world. Along with ad formats to be released on Instagram Reels, new advances are expected to be made on many platforms in 2021. The future belongs to brands that bring content, commerce, and video closer together. An exciting trend we expect to see more of this year is social commerce integrated with video content. ShopStyle, for example, created Video Looks, allowing viewers to click product links and buy directly from an influencer's YouTube channel. Whether you call it 'shoppertainment' or 'shoppable video', these experiences meet audiences where they are and allow brands to connect with people through more entertaining interactions.
​
​
Published on .