10 Ways Consumers Are Analyzing Your Brand Online
More than ever, consumers utilize social and digital platforms to evaluate companies and make purchase decisions.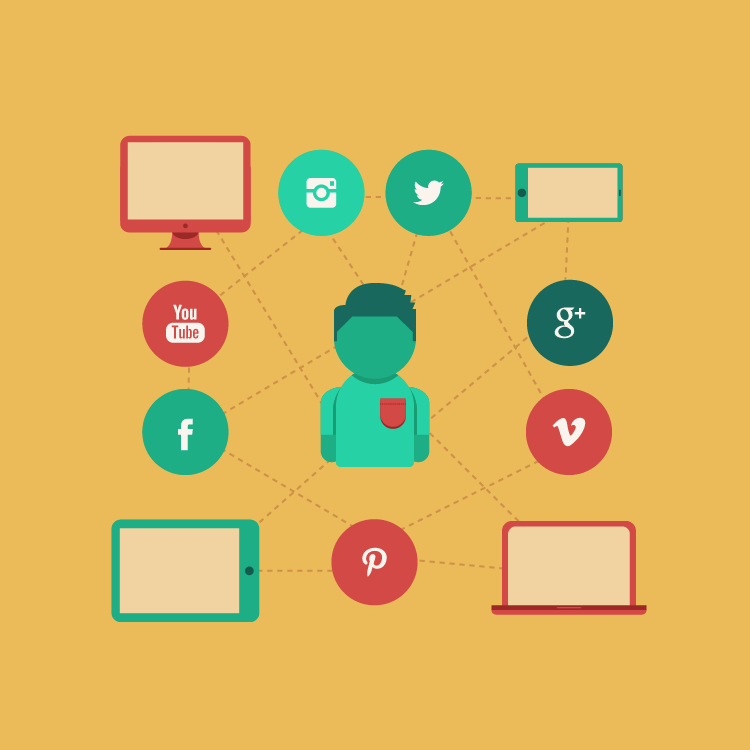 There once was a time when branding experts and marketers would focus on market research, developing the brand messaging, and exposing the brand image through traditional print and television advertising to a passive audience that would accept that message at face value. It was a one-way dialog from brand to consumer. This one-way dialog made consumers rely heavily on the guidance of in-store sales reps to make buying decisions. Now, in the digital age, the modern consumer is connected and engaged. Consumers are now actively doing research online to make an emotional connection and make purchasing decisions that are influenced by what they find online. According to a Forrester Research report, the web will influence about 50% of all retail purchases in some way. Consumers purchasing in-store will have conducted their research online, will already know what they want to buy, and will only want to know if it is in stock and experience the product in-person before purchasing. The modern, digitally connected consumer uses several key factors in evaluating your brand and making purchase decisions informed by what they find online:
1. What Do Consumers Find When They Search On Google?
93% of all website visits start with a search engine. Since the early days of the Internet, consumers are trained to start by searching using Google, Bing, and Yahoo when they have a need. If you're brand is not found on the top of search engines for searches related to your products or industry, consumers will research your competition and you will lose market share opportunities. Tip: Integrated search engine marketing strategies will help enhance your branded search engine results and expose the brand to new users as well as those actively searching for your product or service online. Be sure to check your experience on all devices to capitalize on in-store research
2. How Does Your Brand Approach Social Media?
Consumers go to social media to follow your actions, thoughts, and creativity as a brand. They observe what they find and either makes an emotional connection to the content or don't connect with it and feel that you might not be the right brand for them.
Consumers also favor certain social channels. Not everyone relies on Facebook. Designers and creative types love Pinterest. Business junkies and celebrity fanatics love Twitter. Millennials love Instagram and Snap Chat. And, we all know that moms love Facebook. Know your audience and speak to them on the social channels that they favor. Tip: If you don't quite understand social media and feel out of your comfort zone, hire a social media agency that can help you navigate this landscape. You will get further faster and waste less time and resources by working with a good partner that can reach your online audience.
3. What Are People Saying On Social Media?
As social media channels continue to grow and increase user engagement, the more consumers will use this to research brands and products. Brands need to understand if people are having a positive experience with their product and service. If brands do get negative feedback, most consumers will understand that it happens to every company - but they want to see how your brand responds to that feedback for customer service purposes.
Tip: Consider using social media tools that track your brand mentions and social activity to discover what people are saying about your brand and how you can connect with them.
4. Online Ratings And Reviews
Consumers are looking at your ratings and they read the stories that people write on online reviews. Consumers love to read reviews from their peers that are in their same situation and they want to understand the customer experience that others have had with your product or service.
Tip: Promote your product reviews and make them available for online customers. This will help guide them through their purchase decision and you will be able to effectively manage your online reputation.
5. Product Availability
This factor is far too often overlooked by brands. As a brand you know that periodically you get hot sellers - a style that is on trend and hits fast creating a high demand. The Internet has sped up this process. Consumers will go searching on the web to find a product in their size but if it's not available, they can get frustrated. Be sure to have a communication strategy in place for popular products that become out-of-stock. Tip: Temporarily remove out-of-stock items. We've seen higher conversion rates with our clients' ecommerce stores by removing "not available" products. Offer email sign-ups to customers to receive a notice when the item is back in stock and available to purchase.
6. How Does Your Price And Added Value Compare To Other Offerings?
Price is a vital factor in digital consumers making their purchase decisions. However, it's not the only factor. If you have a mid-level or higher price point among your competition, make sure to communicate the value that your product offers over your competition. You can also consider introducing a lower price point option or limited time promotions that include a lower price.
Tip: Offer incentives for first-time buyers to introduce them to the brand and capture their interest through email newsletters. Provide a gift with purchase; this can be a small added value that enriches the brand experience over competition.
7. Is It Easy To Make A Purchase On Your Website?
Everyone loves a good website that is easy to use and has functionality that makes your buying process easier. Take a hard look at your website, spend some time on it, and walk through the purchase process as a consumer would on your computer, tablet and smartphone, and give yourself an honest grade - then decide if you are satisfied with the user experience or not. If not, improve it. Tip: Examine your web analytics to see where customers are falling off during their shopping cycle. Often times, site data can paint the picture of problem areas in your checkout process. However, comparing this data with customer intuition will help produce a valuable solution.
8. What Are Your Customer Service Policies?
Consumers care about customer service policies. Factors like free returns, free shipping, warranty, and ease-of-access to customer service reps matter to customers. Online customers now demand similar customer service experiences that they would get at brick-and-mortar locations. Tip: Traditional retailers often will train their staff to provide superior customer service in-store, the same concept should apply to online customers. Make your buying experience a positive one and provide the necessary resolutions consumers expect.
9. Shipping And Product Experience
Most consumers today expect online retailers and brands to offer free shipping online. Added costs to the product can cause customers to purchase from competitors who offer free shipping. Brands not only need to factor in the shipping fee and delivery times but the product experience. What do online customers receive when they get their package? What is your package design? Does it reflect the quality and experience of your website? Is the brand messaging consistent? Tip: Offer free shipping for first-time buyers to gain their business and introduce them to your brand. Analyze your product delivery experience to see if it reflects your branding efforts and offers a consistent experience.
10. Actions Of Business Leadership
Does it matter that Yvon Chouinard, founder of Patagonia, is an avid environmentalist; that Blake Mycoskie, founder of Tom's Shoes, spends his leisure time in Africa providing shoes to third world countries; that Chip Wilson, CEO of Lululemon, thinks that plus size women shouldn't buy their products? Yes. Now more than ever, the actions of your business leadership in the board room and outside of business matters and is 100% exposed to the modern connected consumer. Tip: Communicate your brand story through the 'power of doing' and your brand voice. Consumers will develop an emotional connection to your brand and advocate what it represents. Many brands are actively innovating and thriving in the digital age by paying attention to key consumer touch points, and those that don't will eventually become obsolete. As a brand marketer, you can choose which touch-points matter most to your business to provide the best online experience for the modern consumer. However, it is important to be aware of your online customer behavior in order to manage your brand reputation, increase online sales, and develop brand loyalty.
Published on .