Are You Including Enough Diversity In Your Marketing?
More brands are launching new initiatives promoting diversity, understanding, and inclusion.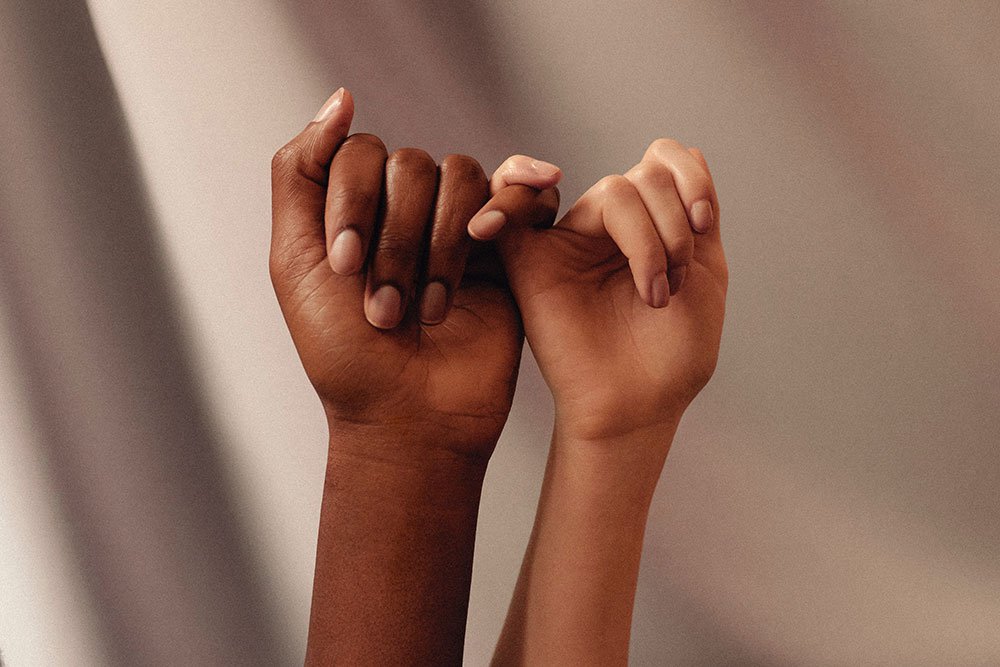 In today's marketing world, diversity is much more than just a balanced gender and racial representation in an image you post on social media or incorporate on your website. True marketing diversity and inclusivity requires deep thought, research, a strategic plan, and an empathetic approach to craft communication that deepens human connection and sparks positive change. Brands like Coca-Cola, Procter & Gamble, Google, Heineken, and Apple have all demonstrated examples of strong diversity in their advertising. Yet many ad campaigns still run rampant with stereotypes, cultural insensitivity, superficiality, and tone deafness. As a marketer, you have the responsibility to promote content on multiple platforms that resonates with people of all backgrounds...ethnicity, race, age, gender, body shape, sexual orientation, and religion.
Importance of Diversity
More and more brands are launching new initiatives promoting diversity, understanding, and inclusion. Your audience wants to see themselves represented within your brand…that's the simple truth. They want to make sure that companies understand their needs, thoughts, viewpoints, hopes, fears, and concerns. Connect with your audience with messaging that is meaningful, authentic, empathic, and relatable. It's important to elevate diverse voices and role models, decreasing cultural bias, and leading positive social change through respectful content. 73% of Gen Z and millennials have a favorable view on brands that voice different viewpoints and support social causes. Today, content needs to reflect diverse ideas, thoughts, and viewpoints representative of all people. Beyond diversity, inclusive marketing can empower stories of people that have typically been marginalized or underrepresented and can deepen connections with your audience.
Benefits of Ethnic and Gender Diversity
In the United States, racial and ethnic minorities make up nearly 40% of the population. According to the U.S. Census, more than 50% of the American population is expected to be comprised of minority groups by 2042. As our society becomes more diverse and interconnected, it's vital that your company is thoughtful about the messages, voices, and values that represent the brand – as well as its social impact. Ethnic and gender diversity helps build trust in your brand. One consumer survey conducted by Google and the Female Quotient revealed that 64% of all respondents took some action after seeing an ad they considered to be diverse. A diverse marketing approach can enhance brand perception, increase brand effectiveness, significantly lift purchase intent, and more importantly grow customer trust and loyalty.
Along with gender diversity, positive body representation in marketing enables more people to embrace themselves and identify with your brand. With the prominence of social media, brands need to be aware of the effect that body image has on young people. Youth and 'image' dominate on social, so brands need to lead by example of embracing all body types. A great example of a brand celebrating the beauty of different body types is Dove and their 'Real Beauty Pledge'. Through their corporate philosophy and powerful advertising campaigns, Dove features confident everyday women that represent a true reflection of what 'real' beauty is.
Diversity Is Good For Business
Tapping into diverse markets also makes it more possible to generate new revenue. Not only does diversity and inclusion contribute to help our society, it allows you to target new audiences and increase response rates with relatable messaging. By applying this positive win-win approach to your business framework, your bottom line will be bolstered in the best way possible.
So ask yourself this important question, "do I feel my brand is doing enough to include more diversity in its marketing efforts?" Are minority groups fairly represented in your brand's advertising campaigns? If not, it's imperative that you address these important issues.
Here are a few simple ways you can include more diversity and inclusion in your marketing.
Be Accountable
The first step in addressing your lack of marketing diversity is acknowledging that there is a problem. Your company or brand needs to take a good look in the mirror and assess the full extent of the issue. The process of adding more diversity is about changing your brand for the better, so don't hide or sugarcoat where you are 'right now' as an organization. Be truthful, be accountable, and be determined as a company to make a positive change.
Have A Diverse Team
The more people on your team with a diverse background and a true understanding of your customers, the easier it will be to effectively combine that knowledge with ideas, experiences, and points of view from other team members to create content that connects with your audience. Look at your marketing team…how well does your group reflect the diversity of your audience? Can they deliver a fresh perspective and an honest voice to an unrepresented group of people? Be sure your team can provide content that's meaningful and authentic to your audience. As a manager, cultivating an inclusive work culture can truly make a difference. In fact, organizations with a diverse culture were six times more likely to be more innovative and eight times more likely to achieve higher work results.
Do Your Research
It's hard to overstate the importance of research and knowing exactly who you are addressing in your brand messaging. So dig further into your audience! Start by looking at general data such as gender, geography, income, race…then go deeper. Make a conscious effort to find out more...attend events, talk to your diverse team to learn about their own personal experiences, and conduct or attend focus groups to better understand the point of view of your audience. Developing an audience persona will also help ensure that your information truly reflects the characteristics of your audience.
Choose Diverse Partners & Influencers
When it comes to diversity with influencers, representation matters! It's easy for brands to work with influencers with the furthest reach and amount of followers, but consider partnering with those who represent underserved voices and those who can represent your brand in a more positive and inclusive light.
Write With Inclusion
As one anonymous writer once said, "Your words have power. Speak words that are kind, positive, encouraging, and all-encompassing." These words seem as relevant today than ever before. Try to instill a sense of critical thinking and intention in your writers as they create content. If your company doesn't have a brand style guide, create one. Make sure your style guide addresses copy, tone, and how your brand language should appropriately reflect diversity, inclusion, and sensitivity to your audience.
Don't Try Too Hard
Though inclusivity is important in your marketing, your brand shouldn't try so hard to communicate its diversity where it has the opposite and offends a portion of your audience. Remember Pepsi and Kendall Jenner in 2017? The brand's attempt to address social injustice with a celebrity and a can of soda caused immediate backlash…and its own Wikipedia entry. So make sure your brand content is authentic, in-tune, and sincere in its commitment to diversity.
Becoming more diverse in your marketing has never been more important than it is right now. As the events of 2020 have seemingly brought social inequality and unbalanced racial representation to the forefront, marketers need to look for ways to foster and implement diversity into their everyday work. The path to inclusivity isn't a simple one, but even the smallest steps can make all the difference for your business…and for betterment of society.
Published on .