Benefits of Visual Search for eCommerce
See the advantages of visual search and how it can effectively boost your eCommerce revenue.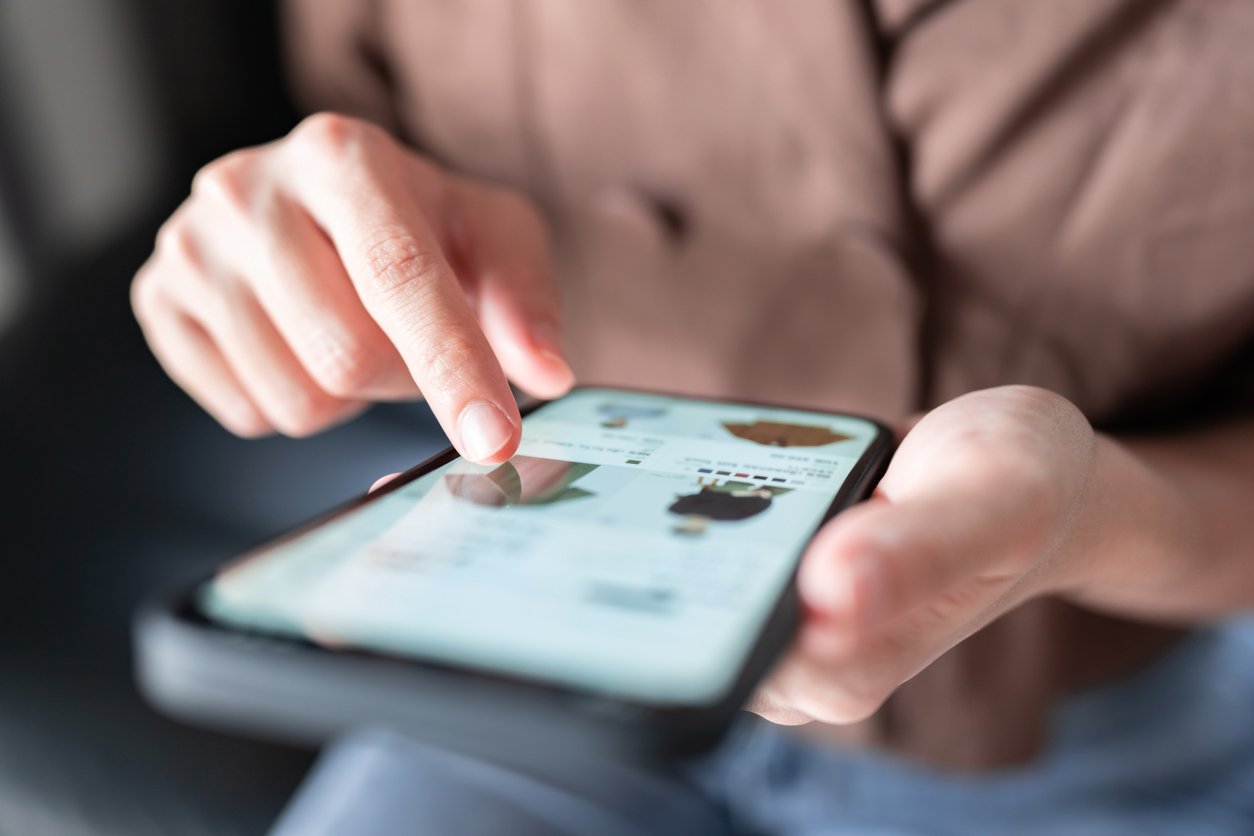 "A picture is worth a thousand words" – we've all heard that saying before, right? Well, this visual adage is right on the money when it comes to search capabilities and eCommerce.
Instead of words to form a search query, images help us look for products we want to buy. This is called 'visual search'. It gives online shoppers the ability to find the right products faster and easier than traditional text searches.
As humans, we are visual creatures. In fact, 90% of all the information received by the brain is visual. Also, MIT neuroscientist research found that the brain can identify images within 13 milliseconds, processing visuals 60,000 times faster than text.
What is Visual Search?
Visual search is a technology that uses artificial intelligence (AI) to help shoppers search for products using images instead of text or keywords. A visual search typically starts with a person pointing their mobile phone's camera at a specific object in the real world. This image is interpreted and leads to certain product suggestions.
Visual searches interpret images using the picture's metadata. Through AI, the search returns the most relevant results possible based on similarities, such as style or color.
Examples of Visual Search in eCommerce
Amazon
Amazon collaborated with Snapchat to create a new visual search feature. Utilizing their phone's camera, Snapchat users can scan real world objects and see similar Amazon items. A year later, Amazon introduced a fashion-specific feature, called StyleSnap, on its own platform. This functionality would allow customers to take a picture of a fashion look (shoes, hats, clothing) and get Amazon recommendations for that style.
Pinterest
Pinterest Lens makes it possible for people to generate ideas based on objects they saw in the real world. Similar to Google Lens, Pinterest Lens offers many opportunities. Pinterest can identify more than 2.5 billion objects across fashion and home images. Pinterest introduced a shopping tab on Lens that took the eCommerce search game to another level. Users can upload an image of an item and immediately see shoppable Pins based on products that match and are currently in stock.
Google
Google, the leader in visual search technology, launched Lens in October 2017. In 2021, Google Lens was used over 3 billion times …every month. Google Lens is the AI-enhanced version of Google's reverse image search. According to the tech giant , Lens uses machine learning to find the most relevant answers based on Google's highly refined search intent algorithms. Using new AI advances such as multitask unified model or MUM, Google searches are growing more complex and demand an even keener knowledge and implementation of SEO practices to ensure success.
Benefits of Visual Search for eCommerce
Product Discovery
For many people, it's not easy to accurately describe a certain item they're looking for. But an image or picture can effectively articulate every product feature in full descriptive detail. Allowing customers to search for products with existing images can definitely improve product discovery. Rather than sifting through countless search results, customers are quickly presented with the closest match that's available for sale.
Increased Conversions
Visual search shortens the consumer's path to purchase. Customers using visual search know exactly what they want. In fact, they are literally showing a picture of the item they want to purchase. If you can deliver that product to them immediately, you'll increase conversions for your eCommerce brand.
Reduce Bounce Rates
For eCommerce brands, it's key to keep customers on your site. Visual search inspires customers to continue shopping when they are tempted to navigate away from your site. AI technology lets shoppers know that they can easily shop for other items and will show them similar options. This increases the likelihood of the customer placing additional items into their cart.
When customers are engaged in a shopping experience, they're more likely to stay on your site and continue their product discovery journey.
Boost Revenue
Increased sales revenue is probably the most important benefit of visual search. By providing a quick, easy, and unique search experience for your customer, your efforts will have a positive effect on product sales and eCommerce revenue.
How to Optimize for Visual Search
Those are a few benefits of utilizing visual search, but now let's discuss optimization and best practices to follow.
Alt Text
When you upload your images to the web, include alternative text or an alt tag with your image. An alt tag is a great place to input information about your photo, and every image you upload should have one. It's a great way to provide an accurate description of your image for your potential customers. Alt text also helps search engines understand the context of your image. Google, for instance, will rank your photo appropriately because they will know the context of the image.
Numerous Images
When optimizing your site for visual search, offer numerous images for your products. Don't just rely on one image. Potential customers might miss out on your product and choose a competitor's product instead. By taking multiple photos of your products, you'll ensure that your audience finds your site first.
Keyword Research
Keywords help you provide a better description of your product image and help your image appear in the right results. When you select keywords, you generally want to focus on long-tail keywords. Containing three or more words, long-tail keywords are more specific, detailed, and attract more qualified leads.
Descriptive Filenames
When you are trying to display your images to the widest audience – context is everything. It's common for filenames to be quite generic, but try to provide as much information as you can. It's also important to make sure that the filename is unique to that image.
Proper Image Sizes and File Types
To get the best visual search results, optimize image size and file types. High-resolution images have larger file sizes, so they need more time to load. Size your image appropriately. Consider the different devices your audience uses when you size your images. They should look good on smartphones, tablets, and PCs. Also, compress the file size. The right image compression programs will reduce your image file size without distorting the quality of the photo. By optimizing your photos, you'll reduce loading time, attract leads, and keep them on your page.
Provide an Image Sitemap
Having an image sitemap will increase the likelihood of your images being discovered by search engines like Google. It's useful to have an image sitemap to help Google identify, crawl, and index your images.
Since 2017, visual search has played a key role in eCommerce. In fact, studies indicate that brands who redesign their sites to support visual search increase revenue by 30% in the first two years. So, can visual search help your eCommerce brand? Utilizing visual search and AI technology makes it easier for shoppers to find products, shortens the path to purchase, and could lead to higher revenue for your brand.
Questions about optimizing your eCommerce website for visual search? Let's talk.
Published on .