Brands Must Adapt to Modern Consumers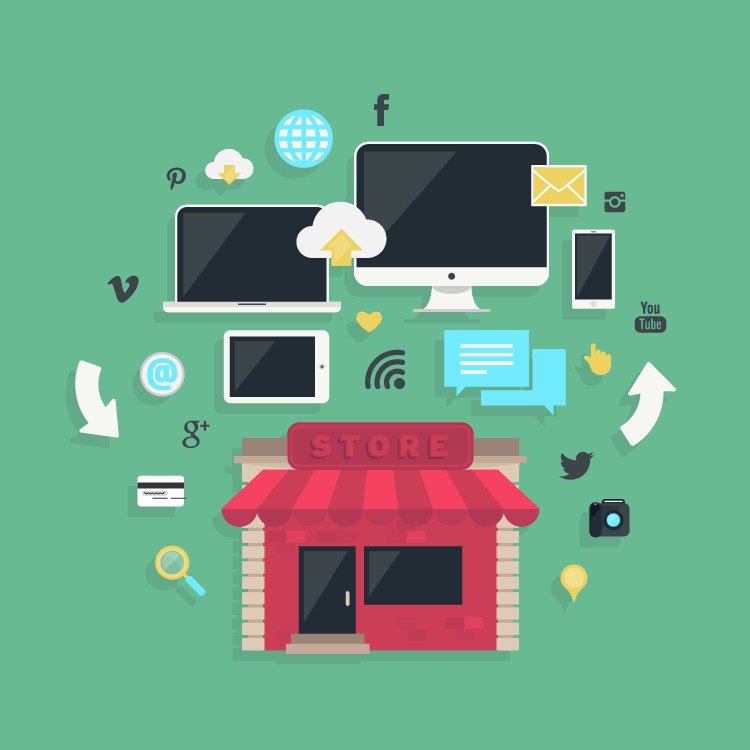 In the past, brands would connect with consumers by running a TV ad, advertising in the local newspaper, having displays in physical store locations or by simply utilizing word-of-mouth. With the rapid growth of technologies like mobile phones and the Internet, brands are now shifting from traditional marketing to digital media in order to capture and reach modern consumers.
Consumers can now discover brands instantly online through search engines, social media, and popular websites. Without having a strong online web presence, even successful brick-and-mortar brands can get left behind.
As chairman and CEO of Starbucks, Howard Schultz, recently said on CNBC, "We are navigating through what I believe to be a significant sea change. We're going to be talking about this for quite some time. I would not want to be a traditional brick-and-mortar retailer that did not have mobile payments that did not have social and digital media. Those companies are going to find themselves significantly challenged in 2014 and beyond."
Starbucks continues to recognize the importance of digital in the growth of online shopping and mobile experiences. The company traditionally relied heavily on brick-and-mortar retail foot traffic but now grows community engagement by adapting their marketing strategy to the digitally connected consumers. Their focus on strategies like social media, mobile payments, mobile gift cards and loyalty point programs are keeping the brand relevant to their modern audience.
Consumers continue to have high expectations when it comes to a brand's digital experience. Consumers are constantly connected through their laptops, mobile phones, and tablets - brands that focus their efforts on increasing their accessibility online, offer easier ways to shop, and actively engage the online community will continue to experience brand growth.
Brands adopting digital marketing and increasing their digital media budgets within their overall marketing mix will not only grow their audience engagement but experience a higher ROI (Return on Ad Spend). Mondelez International, the maker of Trident Gum and Oreo cookies, has experienced nearly more than 2x ROI online than from traditional TV advertisements.
The gum brand Trident was losing market share and shifted the media mix in 2013 away from television to forms of digital and mobile strategies. This digital strategy shift helped account for growth of about 2 share points in the later end of the year.
Without having a digital strategy, brands will continue to get left behind and lose market share. Successful brands in today's global ecosystem have recognized the importance of digital advertising and investing in digital assets. Technology and the Internet continue to shape and evolve consumer expectations and behaviors. Brands must acknowledge the importance of an integrated digital marketing strategy to stay relevant in today's digitally connected world.
Published on .