Brands Shift Marketing Budgets to Digital
From Sephora to Home Depot, many brands have adjusted their marketing strategy approach.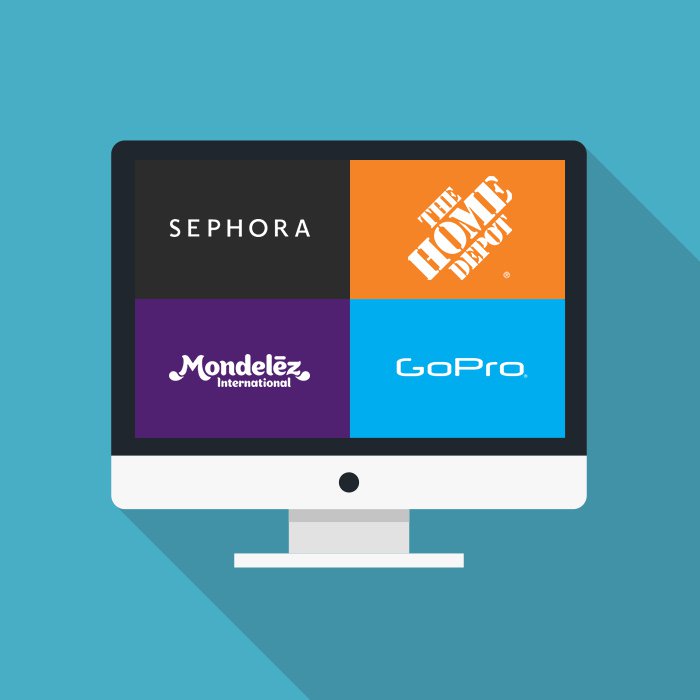 Today, brands are investing an increasing percentage of their marketing budgets on capturing a digital audience. The shift from traditional marketing to digital marketing includes the transition from print ads to social and PPC campaigns.
As consumers balance their time between smartphones, tablets and laptops, multi-screen behavior has become the norm. Marketers are shifting their focus to building awareness, driving traffic, and growing their overall business by maximizing their digital opportunities across all channels.
Discover how Sephora, Home Depot, Mondelez International, and GoPro have already shifted the way they approach their marketing strategies in today's always-connected world:
Sephora
Sephora, the global beauty and cosmetics retailer, has been widely recognized as a leader in integrating digital marketing approaches into its overall marketing strategy. The innovative brand has been moving to make digital as important as the physical product in their stores. Sephora has become a mobile and social powerhouse with a key focus on content to enrich the user experience with the brand. Sephora has seen mobile sales grow over 100% each year for the past three years since launching their mobile site. Sephora recently created their own Instagram-like platform called "The Beauty Board," which encourages users to upload images after using their products and then tag the products to encourage others users to shop. Sephora is focusing on blurring the lines between in-store and online shopping, and their customers are benefiting from the seamless experience.
Home Depot
The world's largest home improvement retailer in the U.S. is leaving its old business model behind and embracing a strategy that focuses primarily online. Print now accounts for less than 10% of its advertising budget, while digital is 36% and growing. This year, a major focus for Home Depot has been developing its omnichannel operations to provide customers with options like "buy online, pick up in store," or "buy online, ship to store." The company is continuously looking to bring the latest innovation to its customers, and their transition to online sales and digital marketing has been a key driver to exceeding sales and earning expectations.
Mondelez International
Mondelez International has started a digital marketing push as the maker of Oreo, Cadbury and Trident finds a better return on investment online over traditional marketing tactics. Back in June, the global candy and snacks giant announced that half of its marketing budget would go to digital by 2016. Most recently, they announced a partnership with Google focusing on online video - the company's largest digital media deal to date. Mondelez and Google will partner on new content through YouTube's brand partner program to capture the attention of an audience already engaged on the video platform. The high-quality, low-cost videos will feature "influential digital stars" starting with the Sour Patch Kids in the U.S.
GoPro
The wearable camera company sells cameras by selling the experience. GoPro's strongest form of marketing is the social community they have created on YouTube. The GoPro YouTube channel has over two million subscribers comprised of thrill seekers, sports enthusiasts, photography aficionados, and just about anyone with a social media account. The secret to GoPro's YouTube success is using crowd-sourced content, providing valuable feedback in the comments and discussions sections, and using a strong call to action at the end of videos encouraging users to subscribe to the channel. Named the most popular brand on YouTube earlier this year, GoPro has built a loyal and engaged audience by involving their fans in capturing and sharing stories every day.
Interested in integrating more digital marketing tactics in your overall marketing strategy? Contact us to get started!
Published on .