COVID-19 Accelerates Transition To Digital Business
What's the new normal? eCommerce and online business!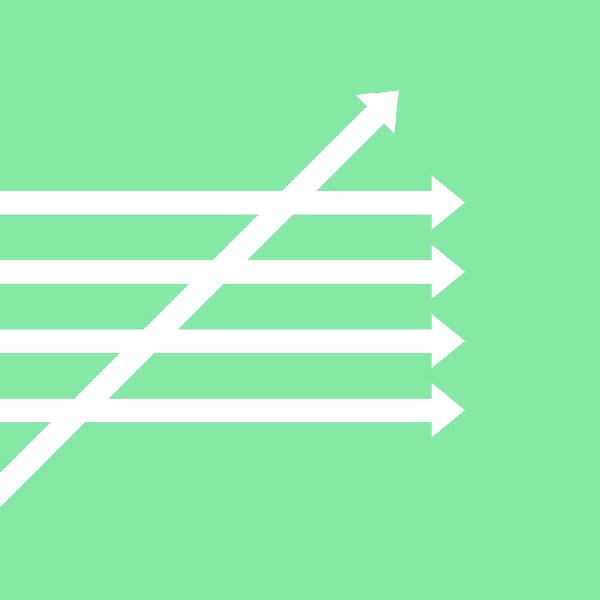 While business and life have been gradually transitioning to be more digital since the turn of the century, COVID-19 is accelerating that transition. The 'new normal' is going to last a while. Don't expect things to go back to 'the way they were' before COVID-19. Instead, know that our lives are changed and how we transact, engage, and consume are now different. The period of digital adoption caused by COVID-19 will be a milestone in history.
With millions of people stuck at home during this pandemic, Americans are spending their time online more than ever. Companies at the forefront of digital, such as Amazon, DoorDash, Zoom, and Netflix have a huge competitive advantage. Many businesses will adapt and thrive while others will stagnate and become obsolete.
The businesses that will survive and win, will have these 2 characteristics:
1. They will take an offensive approach, re-invent themselves and quickly adapt to the new normal.
2. They will have an effective Digital Strategy.
Here are some of the Digital Trends that have been accelerated through COVID-19.
Zoom
Global video conferencing has become essential during the coronavirus pandemic. Zoom, based in San Jose, California, is literally the face video conferencing technology. Last year, Zoom reported 10 million daily meeting participants. In March 2020, that number ballooned to 200 million daily participants. Zoom had prepared for the influx since the January coronavirus outbreak in China. It was apparent that Zoom's primary base – video conferencing office workers – would become more reliant on its services. But no amount of planning could have imagined the company's leading emergence for virtual gatherings, art shows, concerts, and church services. It is through Zoom that millions of users across the world have stayed so close.
Telehealth
Virtual health services have catapulted during COVID-19. Even before the outbreak, public health officials were pushing healthcare systems to expand their telemedicine through smartphones and other digital tools. There are many advantages of utilizing telehealth. Most notably, this technology limits human-to-human contact, critically important in slowing the transmission of the coronavirus. Currently, a bill for COVID-19 funding in the US Congress waives the rules that usually restrict video chat services for people on Medicare. This action emphasizes the potential for expanding telehealth now, and for years to come.
Amazon
Since January, Amazon stock has soared by nearly 20%. Amazon thrives as an efficient one-stop shop for purchasing commodity items as well as everyday family essentials. The company's recent success comes as governors across the US have ordered most stores to close to protect the public from COVID-19. The demand at Amazon is so high, especially in markets like New York, that the estimated year-over-year increase for Amazon Fresh orders in March was 323%.
Virtual Fitness
For many people stationed at home, digital fitness has become an essential daily ritual. All over the country, gyms and fitness centers have been temporarily closed during COVID-19. Companies like obé Fitness, Mirror, Little Rookies, and Peloton have been offering free trials on live and on-demand fitness classes to help people stay moving, motivated, and healthy during this time. New subscriber memberships at Beachbody were up more than 200% from last year. Many smaller local gyms are also offering virtual online classes to their members.
eCommerce
The role of eCommerce has never been more critical. In just a matter of weeks, COVID-19 drastically disrupted the US retail industry. In fact, nearly 500,000 brick-and-mortar retail locations have temporarily closed due to the pandemic. With remaining stores low on stock and customers avoiding in-person interactions, the coronavirus quickly piqued consumer's interest in online shopping. Even before the pandemic, eCommerce represented the bulk of retail sales growth in the US - $600 billion in online sales accounted for 56% of overall retail growth last year. In the next three years, the sales projections are set to skyrocket to over $6.5 trillion.
Food Delivery
The world is definitely changing. But one thing that will never change is that all of us must eat. Due to stay at home orders and restrictions, restaurants have temporarily stopped dine-in services. So meal delivery services such as DoorDash, Uber Eats, and Grubhub are thriving. In March, food delivery was 300 times more popular than it was in previous months. Many companies have launched contactless "leave at your door" service to adhere to social distancing guidelines. A number of third-party delivery services are also performing acts of goodwill, like delivering free meals to the elderly and waiving delivery fees for restaurants in an effort to help keep small businesses afloat.
Online Grocery Ordering
Many people right now are opting to get their groceries online. The process is simple, convenient, and safe, especially for people at higher risk from contracting COVID-19. Kroger, Target, and other outlets are investing heavily in online grocery. Walmart and Amazon are the most frequent destinations for online grocery shoppers. Over 60% of RBC survey respondents say they are using Amazon for groceries. Many experts believe that online grocery shopping may now become a habitual practice among shoppers. More than half of shoppers surveyed said that the coronavirus is the reason they'll permanently buy groceries online.
Social Media
Social media engagement has definitely been on the rise during the current pandemic. Twitter, for example, has become the go-to resource for real-time information. Instagram Stories posts are up 15% since the outbreak. And last week, Mark Zuckerberg disclosed that Facebook reported record usage numbers. Also, the emergence of TikTok cannot be overstated. With people stuck at home, TikTok has seen a spike in users and downloads as more people want to show the world their short-form videos. In one week in mid March, the video app was downloaded 2 million times. Their gross revenue for the week of March 16 was $1.1 million...up 34% from the previous week. A popular trend right now on TikTok is #DistanceDance, which are lighthearted videos of people dancing to pop hits while self-isolating.
Streaming Content
In these uncertain times, we all need to find time to escape and simply be entertained. While movie theaters remain closed, streaming platforms have seen a surge in popularity. Americans are relying more on streaming services such as Netflix, Hulu, and Disney+ as they shelter in place during COVID-19. A recent study found that 75% of respondents are watching more streaming content than before the pandemic struck. These findings mirror those of Nielsen, who found that time on streaming platforms rose by 34% and a collective 156 billion minutes were used to stream services in mid-March. Tiger King, anyone?
Music
Musicians and performers have also adapted their craft digitally. Artists are turning to Instagram and YouTube to showcase live "in-house" performances and other concerts. Post Malone held a live Nirvana tribute on YouTube that raised over $4.4Million for coronavirus relief. Lady Gaga's "One World: Together at Home" streamed live on Facebook, Amazon Prime Video, and other digital platforms. The event, featuring artists like John Legend and the Rolling Stones, raised $127 million for COVID-19 response efforts. John Legend was one of the first Grammy Winning Artists to do a free concert over Instagram Live, lifting the spirits of viewers around the world. While actual music venues are temporarily closed, fans can continue to watch and support their favorite artists online. It's true…the show must go on!
DIY
With a little more time on our hands, many are using those hands for projects around the house. DIYers are referencing Pinterest and YouTube to guide them through home updates and projects. 31% of YouTube viewers are watching videos that specifically pertain to DIY. Even if you want to make your own anti-COVID face mask, you can find an array of YouTube videos to walk you through the process.
There's no doubt that COVID-19 has quickly changed the digital landscape forever. Now more than ever, people are looking online for information, services, entertainment, and connection. From this pandemic, companies will accelerate their digital transition that will improve their business model and heighten their customer's online experience.
Published on .