Cuker CEO Aaron Cuker Speaks at CommNexus Event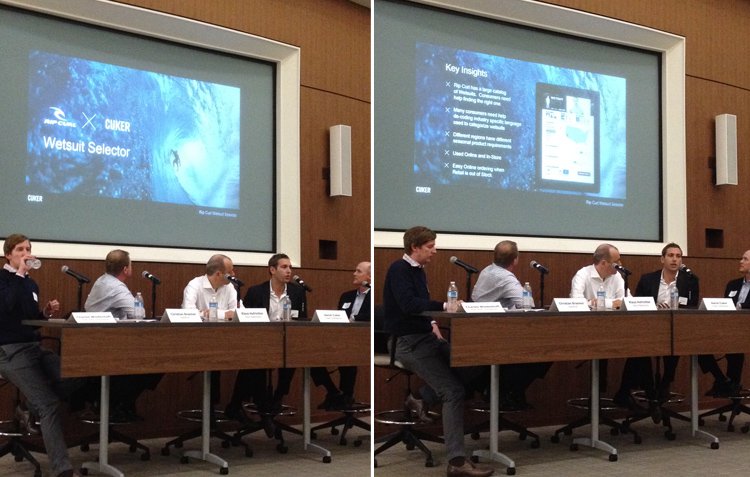 How have eCommerce, mobile, and emerging technology changed the way that consumers shop at physical stores? This critical question was addressed by our CEO Aaron Cuker on December 4th when he sat on the panel of the CommNexus marketing event, "Digital In-Store: Re-Imagining How We Shop." Aaron was joined on the panel by other experts in marketing and retail to discuss the evolution of digital in-store experiences.
One message rang clear among the panelists – the success of digital campaigns lies in building an exceptional user experience. Since smartphones now offer consumers unlimited access to price and product information, brick-and-mortar retailers must differentiate themselves by engaging their customers. Aaron shared that "80% of purchase decisions are made with the emotional side of the brain," and that retailers must create experiences that appeal to emotion in order to convert customers.
Many progressive retailers are engaging consumers through highly personalized experiences. Aaron also discussed the Wetsuit Selector that the Cuker team built for Rip Curl, which recommends the perfect wetsuit for each user based on gender, zip preference, height, weight, and other factors. The Wetsuit Selector was also integrated into Rip Curl's tablet app and mobile-optimized website in order to introduce this digital tool in stores.
From location-based coupons to tablet ordering at restaurants, the future of retail will belong to those that utilize technology to provide an unmatched physical experience. Learn more about what it takes to build an inspiring, emotion-driven dynamic brand.
Published on .