Cuker CEO Headlines Ad 2 Event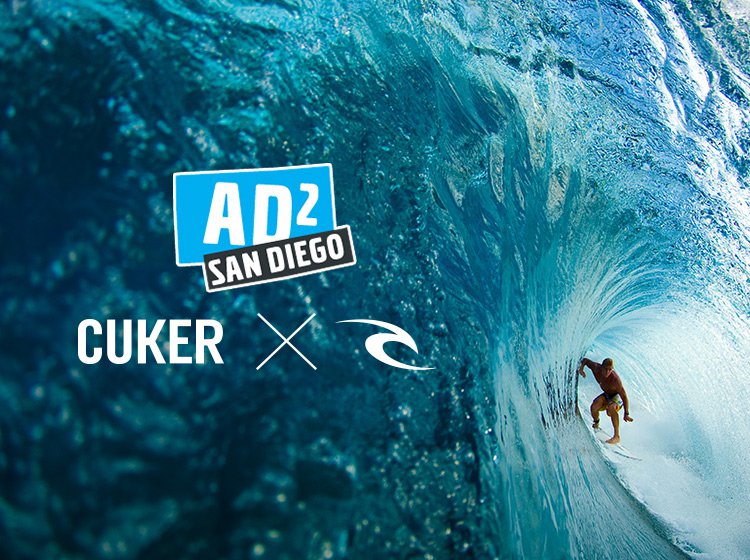 Cuker's very own CEO Aaron Cuker was asked to headline an Ad 2 San Diego event on February 20th. Ad 2's Industry Download, powered by MeetSoci.com, was a half-day advertising and marketing industry seminar for ambitious young professionals. While other industry experts touched on consumer insights and online marketing, Aaron shared an exclusive look at creating a dynamic eCommerce experience.
Aaron's session, "Rip Curl's eCommerce Success: Live the Search," shared the creation of the ultimate online store for the ultimate surf brand. Live the Search sells Rip Curl's lifestyle while also including a full-featured online store. Cuker delivered an optimized navigation, streamlined one-page checkout process, technology stories, product videos, and social media integration.
The Cuker team also built a Wetsuit Selector to address the challenge of finding the right wetsuit online. The Wetsuit Selector recommends the perfect wetsuit based on gender, zip, region, height, weight, and performance. Along with the mobile-optimized website, the Wetsuit Selector was also integrated into Rip Curl's tablet app so this digital tool could be used in retail stores. "It's imperative for modern brands to offer an optimized shopping experience on mobile," Aaron explained.
Cuker recently won a 2012 WebAward from the Web Marketing Association for Rip Curl's eCommerce site, and Rip Curl's 2012 revenue expectations doubled in result of this powerful eCommerce platform.
Published on .