Cuker Goes to San Jose for Search Marketing Expo West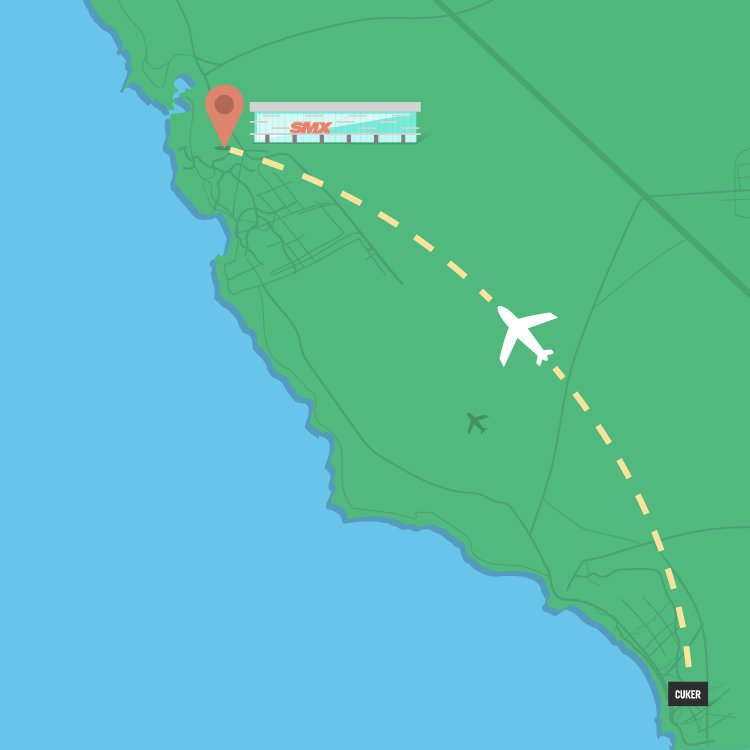 Just over a week ago, the Cuker Search Marketing Team hopped over to San Jose, CA for Third Door Media's annual Search Marketing Expo, better known as SMX West. The three day event was jam-packed with content and search marketing tips from the industry's most respected experts, as well as insider knowledge from Google's Distinguished Engineer, Matt Cutts, and Bing's Sr. Product Manager, Duane Forrester.
Hundreds of search marketing ideas were thrown around, but we filtered through them all and present to you the key takeaways and action items. In other words, if you're wondering where to start your website's natural search marketing strategy, consider these first.
We'll start with what Matt Cutts said would be the "themes of the year."
1. Mobile: Google expects to see the switchover point of more traffic coming from mobile devices than desktop computers to happen sometime this year. Many sites have already reached that point. This confirms that having a site optimized for mobile use is no longer an option, but a necessity.
2. SSL: With all the hype surrounding a secure web experience, Google suggests that webmasters consider offering site-wide https. SEO best practices have historically been the opposite—having https only in areas of the site where personal information is being shared (typically through the eCommerce shopping experience)—but Google acknowledges and is responding to the fact that the "whole world wants a more secure web experience."
3. Javascript: Google is getting better at reading and executing javascript, so webmasters should unblock their "roboted resources" (javascript, CSS, etc.). This will allow Google to index site content that was previously uncrawlable (like Disqus and Facebook comments), giving the search engine a better understanding of your site.
4. Panda: Google's algorithm update affectionately known as "Panda" is getting another, less harsh update. Originally launched in an effort to prevent sites with low quality content from appearing in top search results, the upcoming changes are expected to prevent small businesses from being penalized for simply not having the infrastructure to create the amount of content big brands are able to.
5. Link Networks: In a continued effort to combat webspam, Google will be cracking down on link networks internationally. Cutts specifically mentioned that German, Polish, and Spanish link networks would be banned, as well as a popular guest blog network in the US. It's important to note that when manual action against spammy link building is taken, the entire link network may be penalized including sites they link to.
Aside from what Google's Matt Cutts described as the "themes of the year," the Cuker Search Marketing Team noticed two other themes strongly advocated throughout the seminars:
Schema.org Microdata
Schema.org is an inline markup that gives the desired information to search engines in the format they want. This not only assists search engines with understanding contextual meaning, but there's the added benefit of RichSnippets that can make your click-through-rates soar. Essentially, proper implementation of this microdata markup helps Google help you by better understanding, indexing, and ranking your website. Just remember that Schema will not fix other SEO problems and site issues. Go fix all those first, then move to implement this microdata markup.
Users First. Always.
Whether it's link building/earning, content marketing, or even social media, stop focusing so much on SEO. Google is all about quality, content, and context, not keywords or links. Eric Ward's suggestion to "Build links you'd want even if Google didn't exist" is a great reminder to get back to traditional audience research and focusing on creating value for users.
The Cuker team left San Jose with some cool new search marketing techniques, but more than anything, a big smile knowing that all the things covered at SMX West are tactics and strategies already successful deployed throughout our digital marketing and web development client projects. A big "Thank You" to all the speakers and hosts of Search Marketing Expo West!
Published on .