Helpful Tips to Prepare Your Digital Marketing For the Holiday Season
In light of the pandemic, brands now need to adapt new ways of thinking to serve customer's online shopping needs.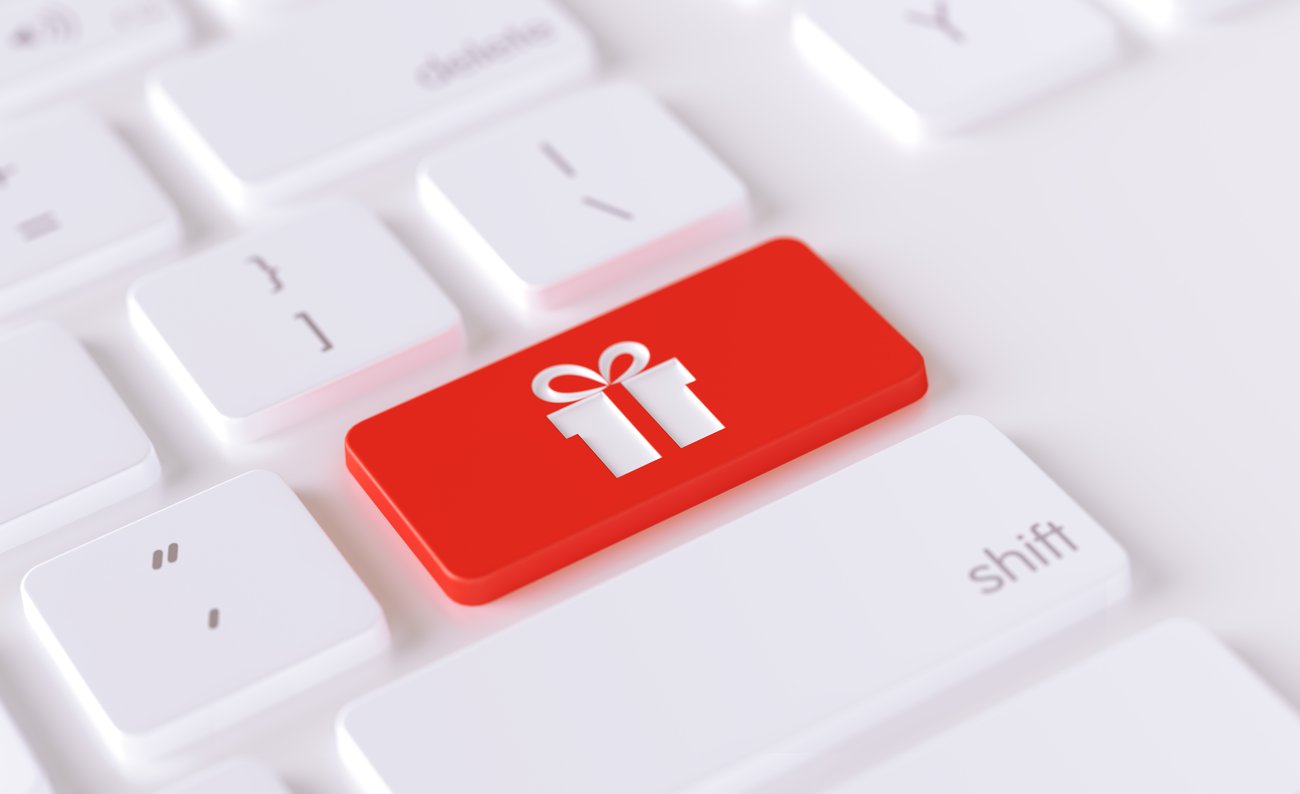 Who's ready for the holidays?
As the holiday season gets closer and the pandemic continues to evolve, businesses everywhere want to know what's in store for the upcoming season. Will eCommerce have the same impact as it did last year? Will it continue to grow? Should brands put even more emphasis on social and digital platforms?
Though questions arise, one thing is for certain: this year's holiday season is going to have a different look from one year ago. This year, U.S. holiday retail sales are predicted to increase 2.7% to $1.093 trillion, with eCommerce making up 18.9% of all holiday retail sales.
Recent trends also indicate that Americans are eager to return to forms of traditional shopping. By the same token, COVID-19 has forever changed the way we find, shop, and buy products. According to Google, only 14% of U.S. shoppers say they won't shop in-store this holiday season. Though in-store shopping seems to be on the rebound, digital's role in shopping has been forever cemented. More than 70% of people say that their shopping journey now involves an online platform. So whether it's online or in-store, digital will be a critical part of the shopping journey.
Brands need to adapt new ways of thinking to serve their customer's shopping needs. It's important to have a solid, digitally robust holiday marketing strategy. Start early – don't wait until Halloween to get those campaign ideas rolling. Go ahead and reference past holiday campaigns, identify holiday strategies that fit your audience, and then create a schedule for content syndication.
With a solid holiday strategy set in motion, we'd like to share six helpful tips to further get your digital marketing ready for the holiday season.
Maximize Mobile
This year, shoppers will continue to utilize a 'mobile first' mindset. Adobe found that over half of digital holiday revenue last year came from smartphones. Also, more than a quarter of today's online shoppers use mobile devices to find and purchase the products they want. This includes app usage and downloads, where searches for "online shopping app download" on Google have grown over 300% year over year. Retailers need to recognize the distinctive aspects of each channel and elevate the experience for their customer. To maximize revenue during this upcoming holiday season, companies should focus on optimizing mobile capabilities to improve their shoppers' experiences, including key features such as mobile payments, enhanced checkout options, and personalized notifications.
Evaluate eCommerce Fulfillment
Though it's the holiday season, consumer fulfillment needs do in fact differ. Matching urgency of need in comparison to delivery speed can ease the economic pressure of providing fast delivery for every product. It's important to evaluate this section of the holiday eCommerce supply chain. Understanding your customers' delivery needs and marketing against them are essential for optimizing their experience and maximizing your profit margins.
Customer Loyalty
This year's shopper is more omnichannel than ever, so digital channels will continue to be a critical aspect for both acquiring new customers and driving loyalty with existing customers. Brands must go into the holiday season with a strong retention strategy—with a loyalty program at its core. A loyalty program can drive long-term retention and generate ongoing customer engagement. Nearly 70% of shoppers look to buy directly from a brand with the promise of getting discounts, coupons, or points toward their next purchase. A well-executed loyalty program provides the experiences that keep customers coming back, long after the holidays are over.
Be Influenced
Since it's a great idea to utilize social to its full potential, why not reach out to the most trusted figures on the medium – influencers. Implementing influencer marketing campaigns can help your brand increase exposure through reaching specific audiences and consumers. Not only do influencer campaigns ensure space for brands within a competitive business environment, but they also elevate brand trust and act upon recommendations from top digital influencers. Social influencers can weave your brand into authentic, personalized reviews, and recommendations based on true target audience needs and interests. Whether it's launching a giveaway or sponsoring a certain post, incorporating influencer marketing into your strategy can drive brand awareness and have a positive effect on buying decisions this holiday season.
Engage Customers Early & Often
To increase revenue during the holiday season, it is important to message your customers as early as possible. For instance, everyone on your email list should hear from you multiple times a month or so before Black Friday and Cyber Monday. Incorporate a campaign that gets a number of clicks, such as customer loyalty sale or even correspondence from the CEO. So when Black Friday arrives, your brand has already effectively engaged with your customer base and you've helped increase brand authenticity (which younger audiences definitely appreciate).
Social Shopping
Even today – in a digitally sophisticated world we live in – it can still be hard for people to find the right gift for a friend or a loved one. Yet in an Adweek study, of those who 'discovered' something online last season, 45% of shoppers said it was a gift or present of some sort. More people today are turning to social apps for inspiration and curated recommendations. Nearly eight in ten consumers surveyed in the study said they used at least one social app or service for discovery last holiday season. Facebook and Instagram utilize 'Discovery Commerce', where products find people so people can discover the things they are most likely to love. It enables businesses to elevate their possibilities – not just meeting customers' needs but anticipating them. Upon such innovation, more people are purchasing on social apps as well. Last year, social commerce represented 11% of global retail ecommerce revenue, generating $474 billion.
This holiday season will definitely appear different than last year. In 2020, the pandemic had such an impact on the way we shop and purchase products. With increased vaccinations and certain restrictions lifted, many will want to get back to traditional forms of shopping. Yet that is just a fraction of the holiday shopping story. Through social and digital platforms, eCommerce will emerge more profoundly than ever before. In today's shifting business environment, you need to connect with your target audience through innovation, loyalty, and people who represent your audience and what they care about. Utilizing the power of digital, it's key for brands to meet consumers where they are and provide new shopping options to meet their growing expectations.
Published on .