Digital Holiday Shopping Trends
Start early, develop your strategy, and influence shoppers at every stage of the customer journey.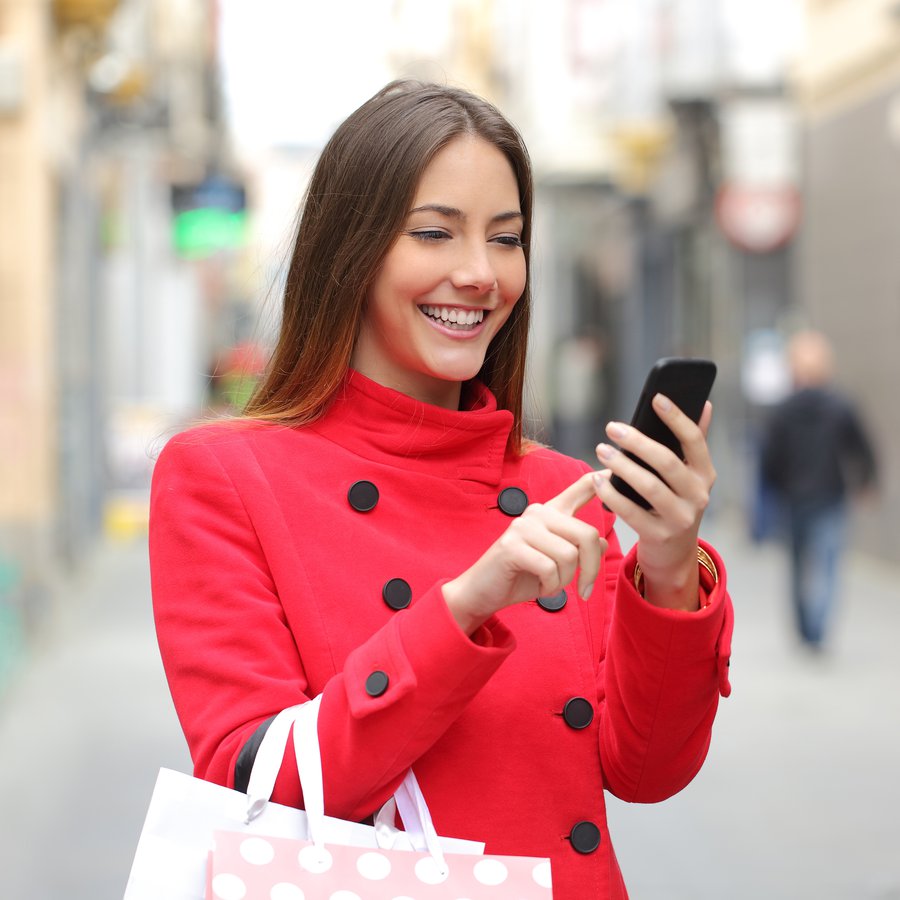 If you haven't started planning your holiday marketing yet, now is the time. Between Thanksgiving, Black Friday, Christmas and the rest of the winter holidays, this is a highly important time of the year for businesses, especially for eCommerce brands.
In fact, holiday eCommerce sales reached a total of $126 billion last year — up from $108.2 billion from last year. That's a 16.5% increase in online sales! Here, we're sharing a few holiday shopping trends to guide your campaign strategy, no matter how much—or how little—you've planned.
Get an Early Start
If this year is anything like the last one, then you can expect the trend of early shopping to continue. Last holiday season, 22% of U.S. shoppers began in October or earlier, and the majority (46%) began shopping in November.
While most consumers begin shopping on the earlier side, there is still time to engage those who are waiting until later to do their holiday shopping. Even though they may not make purchases until November or December, they are likely browsing beforehand – and this is where your opportunity to identify and nurture them lies. Start ramping up holiday spend in October to influence shoppers at every stage of the customer journey.
Make the Most of Mobile
There is no doubt consumers are spending more time on their mobile devices during the holiday season, from browsing to final purchases. Last year, 40% of online sales came from smartphones and tablets. It was also predicted that eCommerce will be increasingly driven by mobile commerce this year, as it jumped 32.6% last holiday season.
To maximize revenue during this upcoming holiday season, companies should focus on optimizing their mobile capabilities to improve their shoppers' experiences by including key features such as enhanced in-app checkout options, mobile payments and personalized communication features.
Another great way to optimize mobile is to include push notifications in your social marketing strategy. The holiday season is one that overwhelms shoppers with constant advertisements, hundreds of emails, and the urgency to get it all done before the actual holiday. Push notifications provide the kind of direct, personalized communication you need to engage with customers, in order to break through the holiday marketing clutter.
Leverage Video Marketing
Video is one of the most popular content forms in the world and it's not likely to be going anywhere, anytime soon. And for good reason: in our digital world, we're craving connection and authenticity. The quicker brands leverage the power of video marketing on social media this holiday season, the sooner they will increase brand awareness, encourage engagement, and boost sales.
Use video to bring your brand to life; show consumers the human faces behind your company. Have employees share their favorite holiday memories or give customers a behind-the-scenes peek into what's involved in preparing your business for the holidays through Instagram and Facebook Stories. Not only are 91% of consumers likely to reward brands for authenticity and share them with friends and family, but 90% of consumers claim a video will help them make a purchasing decision.
Include Influencers
To best capitalize on mobile and social marketing, consider working with the most prominent and most trusted figures in social media - influencers.
Implementing influencer marketing campaigns into your marketing strategy can help your brand increase exposure through reaching niche audiences that could be expected to convert at a high rate. Not only do influencer campaigns increase ad opportunities and ensure space for brands within the holiday noise, they are also beneficial to a brand's consumers in various other ways. Particularly, consumers are much more likely to trust and act upon recommendations from top digital influencers. Whether you are launching a giveaway with influencers or sponsoring one of their posts, incorporating influencer marketing into your strategy is a powerful way to drive brand awareness and purchasing decisions this holiday season.
In-Channel Buying
Consumers are now more connected than ever before. Today, 64% of customers are using various channels for single transactions. That translates into a lot of touch points across multiple devices and platforms for one single conversion.
And it's not just mobile and online marketplaces that are driving this trend. Last year, holiday traffic to digital websites from social media channels grew by 22% year over year. This holiday season, it is expected that shoppers buying in-channel will increase dramatically. Retailers and companies must be ready to meet their shoppers where they already are. Be prepared to push your brand to where your shoppers are - whether that's social, messaging or application platforms.
Use a Content-Driven Approach
Try to go a step further from general eCommerce this holiday season by incorporating a content approach to your holiday campaigns. Offer your customers some extra level of value by creating blogs, illustrations and pictures, newsletters and videos with exciting information. Content marketing is an effective way to inform, teach and engage with your audience with the end goal of building relationships and driving consumers to your products or services.
Taking a content-driven approach is a great way to showcase product tutorials, helping holiday shoppers get a full picture of your products and why they might be interested in them. Try curating specific blogs and articles that will interest your audience while also relating it back to what products you are offering them. By keeping your information relevant and entertaining, you will see your revenue grow!
Customer Experience is Everything
Retailers that lead with meaningful values and experiences will shine through the holiday noise this year. According to Salesforce research, 84% of customers say the experience a company provides is as important as its products and services. Company values are also a huge factor in the customers purchasing decision. In fact, about three-quarters of consumers say that a company's morals and ethics matter more than they did last year.
Brands that are successful with creating these meaningful experiences for their shoppers will lead with relevancy and service. Marketers should focus on perfecting the timing and placing of marketing across all channels and devices that their shopper prefers. Whether through SMS, email, search or social platforms, make sure you go into this holiday season ready to engage your consumer on their preferred method of communication and shopping.
When it comes to customer service, give your shoppers multiple ways to get in touch with you. While email and phone access are crucial, companies should also consider other convenient contact methods. For instance, social messaging is a great way to provide that in-channel seamless experience for shoppers on social platforms. This holiday season, give shoppers as seamless of an experience as possible by responding to customer inquiries in a timely matter.
Focus on Customer Loyalty
Although companies are eager to attract new customers, it's important to not neglect loyal shoppers. Repeat customers are responsible for at least 40% of net sales, so it's worth it to keep them connected and happy.
This holiday season, take the opportunity to offer a special gift to your best customers, like a valuable discount or exclusive access to sales.This strategy is tried and true to grab customer attention and show that you care.
Takeaways
The holidays are an exciting time for shoppers and brands alike — and it's the perfect season to remind us how great it feels to give. Holiday shoppers are seeking gifts for everyone from spouses, friends, and family, to neighbors and coworkers.
And these consumers are willing to spend. Last year, consumers spent a total of $1,007 on average during the holiday season. This translates into important revenue for each and every business. Whether you're a one-person shop or a fully loaded eCommerce operation, there are numerous ways you can prepare for the holiday season.
By planning ahead to attract more attention, providing a frictionless customer journey and experience, and making sure your getting creative with the content you publish, you set yourself up to bring some of those dollars your way while creating long-lasting customer relationships.
Published on .