Digital Trends for the New Year
Ready for the new year? Here's a list of technical shifts that businesses need to pay attention to.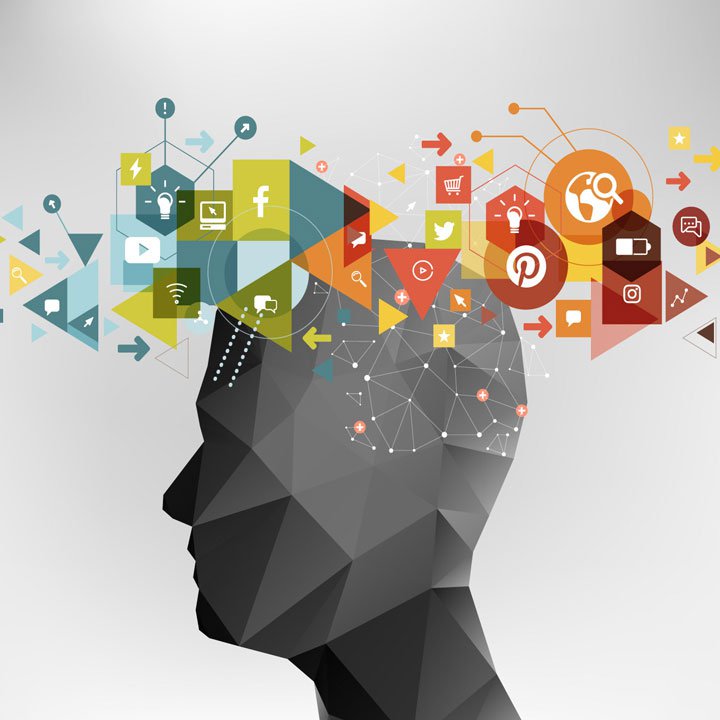 The outlook for this year includes a variety of technological shifts, both globally and across the digital landscape. With the growth of everything from virtual reality to advancements in the Internet of Things (IoT) and data-driven marketing, technology is transforming the customers expectations from brands and businesses.
As the evolution from traditional retail to eCommerce continues to accelerate and as mobile starts to overtake desktop activity, here are a list of digital trends that businesses need to be paying attention to:
Gold Standard Becomes Standard
This is listed first because we are going to see a major uptick in the velocity of the transition to digital commerce and digitally-driven businesses. As both US and global competition increases for retailers, it's going to be about survival of the fittest.
This year is going to be especially make-it-or-break-it for small business owners online. Those that don't offer the features that eCommerce customers now demand - like mobile friendliness, fast shipping, generous return policies and personalization - won't be able to survive. What was once considered the gold standard in the industry will become simply the standard.
Personalization is an Expectation
As the sheer amount of choices that customers have for buying products has surged in the era of Amazon, a personalized user experience has become more important than ever before. In fact, 70% of consumers get frustrated when they are fed content that's irrelevant to them, and a majority of users expect at least a basic level of personalization in their eCommerce experience.
Along with Amazon, brands like Uber and Starbucks have moved personalization from nice-to-have to necessary-to-succeed. Savvy consumers today demand a one-one-one relationship with brands that takes into account their unique preferences - a recent report showed that 75% of consumers are more likely to make a purchase when the retailer has their purchase history, provides recommendations based on past orders, or know them by name.
The Analytics-Driven Seller Will Win
To hope to compete with Amazon and its increasing domination over eCommerce, online sellers are going to have to grow their understanding of, and reliance on, analytics. Optimizing inventory, accounting and other operational systems will necessitate a data-driven approach that uses high-level data mining to keep costs contained and the business processes streamlined.
For sellers on the Amazon marketplace, this advanced understanding of data is even more imperative. With small margins already threatened by the dominant platform's rising fees, sellers will need to stay on top of important metrics to make data-driven decisions at every step.
The Growth of Marketplaces
The rising power of Amazon correlates directly with another strong trend in eCommerce - the exponential expansion of online marketplaces, which are growing faster than the stand-alone brands that often compete directly with them. Forced into sink-or-swim mode, more and more independent small-to-midsized brands will enter Amazon and other marketplaces this year.
Amazon is likely to respond to this increased demand by raising fees and barriers to entry, which will force brands to make difficult decisions about what they are and are not willing to sacrifice to sell in online marketplaces. Amazon competitors like Jet.com will also see growth as marketplaces become more ubitquitious.
The Emergence of Voice Shopping and Search
Digital voice technologies like voice search have finally reached critical mass as more and more consumers rely on digital assistants like Amazon's Alexa and Apple's Siri to navigate, shop, search and communicate. Google reports that 20% of US searches made with the Google Android App is a voice search.
Over 41% of adults already use voice search every day, and now that voice recognition technologies are becoming more accurate (with accuracy rates currently up to 92%) the adoption rate will continue to grow. To leverage the increasing popularity of voice search, brands must strategically optimize for the longer, more narrative-driven queries that are used on voice-driven devices.
Zero-Click Mobile Shopping
Reducing friction in the mobile shopping experience will be critical. The winners will have streamlined mobile shopping experience, reducing the number of clicks and page loads required to checkout on a smartphone.
Helping the Zero-Click Mobile shift are new mobile payment methods that use your stored information, removing the need to type in you shipping and payment info. Adoption rates of mobile payment solutions like Amazon Payments and Apple Pay will continue to grow. According to a new TrendForce forecast, the worldwide market for mobile payments is expected to grow more than 25 percent through the end of 2017 to reach $780 billion. With increasing number of retailers offering perks such as linking mobile payments with loyalty programs and enhanced fraud protection measures like EMV security, the mobile payments industry is evolving rapidly.
A seamless experience is the name of the game for mobile payments - while this has already happened online, the next evolution is moving the experience in-store. With Amazon Go launching publicly early this year, a checkout-free experience is not a futuristic dream any longer. Beacons, GPS and other technologies will also help make a frictionless in-store experience a reality.
The Buying Decision: More Than Lowest Price
While competitive pricing will continue to be a large factor in purchase decisions, consumers, especially millennials, will also factor in brand authenticity, reliability, social consciousness and philanthropy. Fewer and fewer retailers will participate in the aggressive price slashing in the discounting race-to-the-bottom of the last few years, focusing more efforts on brand storytelling and performance metrics like fast shipping and generous return policies.
After Amazon opened the floodgates to eCommerce businesses in China, cheap Chinese goods have forced US brands to double-down on quality assurance and customer care measures. This year will see a bigger focus on differentiators like personalization, loyalty programs, and trustmarks.
Real-Time Customer Support
Driving customer retention is an important foundation that drives business growth. Customer service is a changing landscape. In this day and age, customers expect top-notch customer service, with no patience for companies taking a lackluster approach. They can easily search for a better alternative and leave a bad review in a moment's notice.
To succeed in a mobile-first world, brands need to take an omni-channel approach to customer service and have their support team on-hand through multiple channels. Being present isn't the be all end all to customer service, customers also expect their experience to be timely and effective.
Data-Driven Marketing
As marketers, we are constantly looking to get our message in the right place, at the right time, in front of the right audience. Across digital channels - search, social, display, email & crm, video - new technology is allowing marketer to be more sophisticated about targeting and integrating messages across channels.
The results from a consumer perspective will be more relevant, personalized marketing messages as they are on digital devices, searching, shopping, and browsing. The brands that will win will maximize the impact of every marketing dollar by using analytics to drive strategy and leverage the innovations in marketing technology to be more targeted with their marketing tactics.
Innovations in Digital Video Experience
Fueled by the aggressive growth of social media and the proliferation of smartphones, video consumption and digital video advertising continue to soar. In fact, online video ad spend is projected to grow over 30% this year. Adding to the buzz, Cisco has boldly predicted that video will account for more than 80% of all internet traffic by 2020.
Add emerging immersive technology to the mix, and there's no doubt that this aggressive growth will continue. YouTube already offers 360-degree video ads, with BMW and AT&T taking advantage of the format. Sony became the first brand to trial Snapchat's 360-degree offering with an immersive video ad for its movie Don't Breathe. By the end of the year, this emerging technology will be considered the norm.
Social Media Drives Commerce
With social advertising now widely accepted and a proven revenue generator, consumers are becoming trained to shop through social media. This experience is similar to browsing a catalog or magazine but on social platforms, consumers expect the commerce content to be more personalized and relevant.
Although social shopping has not yet hit mainstream adoption, there is little doubt that the industry will grow. As more consumers turn to social to shop, there will be continued innovations in the channel. Unique, quality content will become even more important - simply re-posting things found on the web won't cut it as a social strategy. Creating fresh, relevant content on a consistent basis that connects with your audience will be critical.
IoT Goes Mainstream
To date, Internet of Things (IoT) has been a tech buzz word, but this year consumers are going to expect that their products are digitally connected and able to be managed through apps. From our cars to washing machines, from garage doors to wireless speakers, consumers are going to expect that their products are digitally connected.
This give brands the platform to build powerful digital eco-systems for customers to sell more products and increase customer purchases with the brand. A Parks Associates forecast report predicts that some of the biggest growth in IoT will come in the areas of voice control, smartphones, security, new consumer electronics products, and car connectivity.
Influencer Marketing
The age of Jenners and Kardashians combined with the big investments of brands looking to capitalize on the enormous reach of social media stars has created a goldmine for marketers and the influencers who push their products or messages out through their social media networks. These partnerships have proven to be a win/win for the brand and influencer alike - AdWeek claims that for every dollar spent on influencer marketing, brands generate an average of $6.85 in earned media.
A recent survey revealed 84% of marketers plan on executing at least one influencer marketing campaign during the next 12 months. According to eConsultancy, nearly 60% of fashion and beauty brands already have an influencer marketing strategy, while another 21% are planning to have one by the end of the year.
This year stands to have rapid growth and evolution in digital marketing and customer experiences at every level. To succeed in today's competitive eCommerce environment, brands have to constantly adapt and evolve in an ever-changing digital landscape.
Published on .