Fashion and Apparel eCommerce Set for Explosive Growth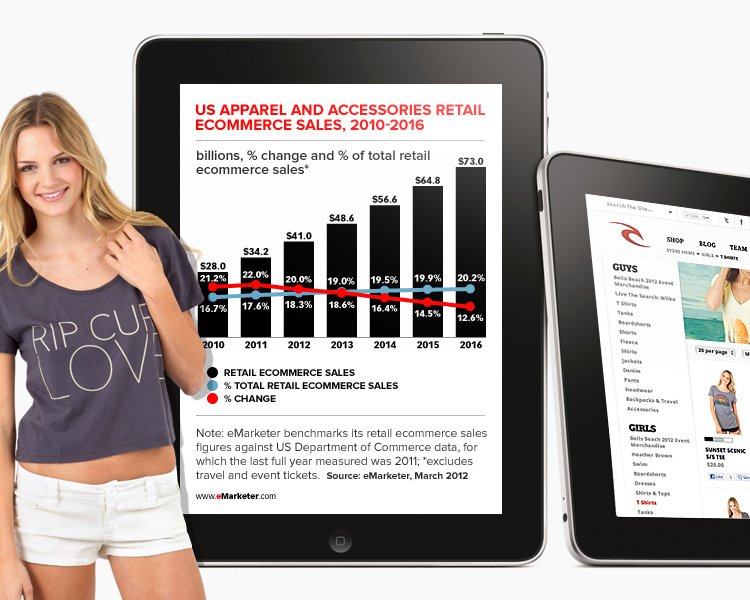 The vertical once thought to be the Achilles heel of eCommerce is one of the fastest growing segments online, as the apparel market looks primed to see record-setting growth in 2012. eMarketer expects US retail eCommerce sales to reach $224.2 billion this year, up 15% from 2011 - and the apparel and accessories category will lead the charge, with sales gains of 20% predicted for this year. Why is apparel so hot? One of the factors for the rise is that brands are investing more in robust eCommerce platforms with interactive merchandising elements that give shoppers more confidence in how their purchases will look and fit. "Online merchandising and visualization have come a long way," said eMarketer principal analyst Jeffrey Grau. "Retailers continue to increase the scale of their ecommerce operations, particularly by investing in online sales platforms that display products and convert shoppers more effectively; apparel sales have benefitted more than any other category."
The future is looking pretty good too - apparel and accessories will tally $73 billion worth of online purchases by 2016, accounting for over 20% of all retail eCommerce sales in the U.S.
Published on .