How Brands Should Leverage TikTok
The popular social platform can help your business increase engagement with audiences worldwide.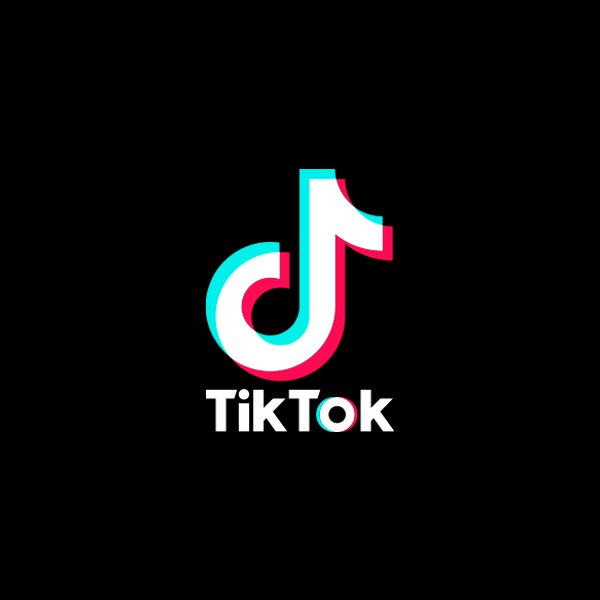 TikTok has taken the world by storm. With its catchy videos, fun challenges and entertaining features, it's now the hottest social platform on the planet. As more and more people of all ages download the app, brands and marketers are starting to realize that TikTok is a vital tool for reaching consumers and growing their businesses.
What Is TikTok?
Previously known as Musical.ly, TikTok is a short-form video sharing app that allows users to create, edit, and share 15- or 60-second videos. TikTokers can create a variety of fun videos showing them lip-syncing, dancing, and performing certain hashtag challenges. Along with the option to add filters and special effects, the app offers users a wide selection of sounds and song snippets to utilize. Video creators can also connect multiple clips together for up to 60 seconds of total recording. Yet, it's still the shorter clips that dominate TikTok's "For You" section, where 75% of user time is spent. Celebrities like Jimmy Fallon, Justin Bieber, Cardi B, and many others are getting in on the action, creating some truly hysterical clips.
TikTok has seen a 275% YOY growth in monthly new users. The app has been downloaded over a billion times and has 800 million monthly active users worldwide. And what should also intrigue brands is that users spend an average of 52 minutes every day on the app.
Who's Using TikTok?
If your brand's target audience includes anyone between the ages of 13 and 30, TikTok is the social platform you need to implement. Globally, the majority of the app's monthly users are between 16 and 24 years of age. Gen Z are known as trendsetters, and they represent 60% of TikTok users. Next year, 74 million people in the US will be part of Gen Z, making it the largest generation of all. Although Gen Z represents a large portion of users, age demographics continue to rise. Right now, it seems everyone is on TikTok!
Including TikTok In Your Marketing Strategy
In an oversaturated brand space, it's important to create content that is unique, engaging, and initiates participation. Typically, Gen Z doesn't respond enthusiastically to direct sell advertising, so marketing communication must be authentic and engaging. With TikTok, the lack of advertising clutter means brands have the opportunity to deliver campaigns that will stand out. TikTok is an effective platform to reach new customers and build a sense of community with this young, promising market and the Millennials flooding into the platform.
Ways Brands Can Leverage TikTok
It's important to remind brands that they shouldn't create content for Instagram and then post it on TikTok. That's not the way to fully utilize the social application. They should use the power of this platform and create content that will resonate with the TikTok audience.
Hashtag Challenges
One of the most effective ways to build awareness and market to TikTokers is by leveraging Hashtag Challenges. Brands either jump into TikTok owned challenges or create their own branded contests, inviting others to participate through the hashtag. Brands can also take advantage of TikTok's Hashtag Challenge Plus feature, allowing customers to purchase a brand's products without leaving the app. On average, it costs a brand $100,000+ to sponsor a Hashtag Challenge.
Influencer Marketing
TikTok has created a new group of social influencers who work with brands to showcase their creativity, passion, and personality. In a relatively short period of time, many of these influencers have built a substantial following into the millions. Marketers work with these influencers to create authentic content that will highlight the brand in a fun and entertaining way. A few of the top influencers right now on TikTok include Loren Gray, Charli D'Amelio, and Addison Rae.
Advertising
Unlike earlier versions of some social sites, TikTok has readily opened its arms to advertisers. The platform provides a dedicated website with case studies and a plethora of information and inspiration for brands to launch advertising campaigns. In-feed ads can be displayed on TikTok either at the bottom of an existing user video or as a clip within the feed.
Brand Takeovers
Brand takeovers can also be leveraged on TikTok. Utilizing still images, GIFs, and videos, sponsored content can be linked to a brand's landing page or a TikTok Hashtag Challenge. Just remember that takeovers are exclusive to categories, meaning only one brand can take over a category each day. Takeover ads can run anywhere from $20,000 to $200,000.
Branded Filters
You can engage your audience organically with branded filters and lenses. Simply design a TikTok filter that encapsulates your business. Your filter should be fun, light, engaging, and relevant. Just select a lens when choosing a filter for your video and it's live for 10 days.
Social Commerce
TikTok started testing social commerce in November 2019. This implementation allows users to add links to eCommerce sites to their profile as well as offering the ability to send viewers to shopping websites. In many markets around the world, TikTok's social commerce is definitely beginning to pose a challenge to traditional eCommerce players like Amazon.
Brands Who Successfully Use TikTok
Here are some good examples of brands who fully use the creative power of TikTok to their advantage.
Chipotle
There's no doubt that Chipotle keeps looking for strategic TikTok opportunities. The restaurant giant is perfectly suited for the creative social platform. In 2019, Chipotle issued a #GuacDance challenge, encouraging fans to show off their avocado-like dance moves inspired by Dr. Jean's "Guacamole Song". The campaign generated 250,000 video submissions and 430 million video starts in six days. It resulted in Chipotle's biggest guacamole sales day ever with 800,000 sides served. Also, their #ChipotleLidFlip campaign generated an astounding 104 million video views.
E.L.F. Cosmetics
Due in part to their low price point, e.l.f. is one of the most popular cosmetic brands among Gen Z. In 2019, e.l.f. ran a sponsored Hashtag Challenge called #eyeslipsface. Here, people submitted clips of themselves dancing, pouting, winking, and lip-synching to well-timed beats and sound cues. The challenge generated 1.6 billion (yes, billion) views in just over one week. Now those are serious TikTok numbers!
GUESS
GUESS launched the very first TikTok fashion takeover with its successful #InMyDenim campaign, which asked people to flaunt their jeans in creatively fun ways. GUESS utilized influencers to initiate the challenge, including @ourfire, @madison_willow, and more. Beginning in 2019, there were 37 million views and counting of videos that used the hashtag #InMyDenim.
NBA
To celebrate All-Star Weekend 2019, the NBA launched a challenge called #AllStarTalent, where fans were prompted to show off their wide range of athletic skills. The campaign was created to get young fans excited about watching all of the incredible All-Star events. And did it ever! The challenge received more than 42 million views over the weekend which helped drive two times the brand's organic growth. In just six weeks, the hashtag garnered more than 106 million video views.
Time Is TikToking
In the last few months, the popularity of TikTok has skyrocketed! Yet only 4% of social marketers in the US are currently utilizing the power of TikTok. Gen Z will soon be the largest generation of all! This market is looking for content that is authentic, fun, and entertaining. Utilizing a social platform that truly understands your audience mindset is an invaluable asset. TikTok allows your brand to connect with your audience in new and exciting ways. Now is the perfect time to incorporate TikTok into your marketing strategy.
Published on .