How to Use Buyer Personas for Better Conversion Rates
Understanding and relating to audiences on a personal level can help win them over.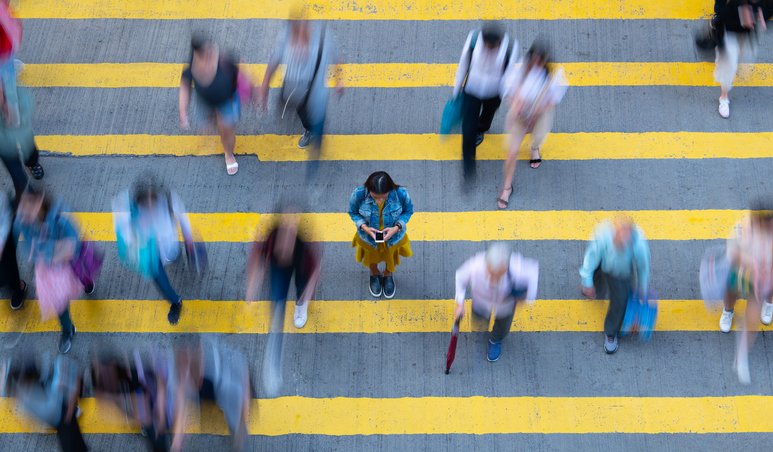 As a kid, did you ever create an imaginary friend who was the embodiment of the ideal companion? If you did (or didn't), that's ok. Today, marketers create fictional 'friends' or characters who define a certain type of customer. They're called 'buyer personas'. Buyer personas let your brand focus on a customer's wants and needs and helps you create content that targets the ideal customer.
What is a Buyer Persona?
A buyer persona is a fictionalized profile or description of someone who represents your target customer. Buyer persona is based on deep research of your existing or desired audience.
It's almost impossible to get to know every customer individually, so brands create a customer persona to represent a certain customer type. Since different customers may buy your products for different reasons, you might need to create more than one buyer persona.
Buyer personas have names, demographic details, interests, behavioral traits, and can also have a 'face' using stock photography or an illustration.
How to Identify Buyer Personas
In creating buyer personas, information is key. For instance, who are the people you are trying to target? What is their age range? Where do they live? Why do they choose a specific product?
Here are a few practical methods for gathering information to develop buyer personas:
Customer Data
Both effective and immediate, companies can get insightful data directly from current customers. If you have demographics and interest reports through Google Analytics, you can pull insightful audience information. Interviews and surveys are great ways to gather customer data to help you get to know your target buyers.
Competitor Data
You can also look to competitors to get customer data. There are tools that allow you to monitor and analyze the competition, such as Google Alerts, SocialMention, and Ubersuggest. Another great way to get data is to observe your competitor's social followers. Tools like Socialbakers Analytics allow brands to get valuable intel on your competitors' audiences.
Market Research
Some companies today offer market research services specifically focused on creating insightful buyer personas. There are also companies that specialize in market research for specific industries. Many big brands use outside market research firms. Market research firms can help your company conduct focus groups and send out questionnaires to people in your target audience. This may be a more expensive strategy, but it could be an effective option.
Social Media
Social media is a great way to find out what consumers are thinking, feeling, and saying. Utilize Facebook, Instagram, and Twitter to get a closer look at the people you are trying to reach with your products and services. Be sure to read the comments your most active followers are posting. Through social media, your brand will gain invaluable insight into the personalities, values, traits, and behaviors of your customer.
The Importance of Buyer Personas
Buyer personas are crucial because they act as a guide to understanding the voice of their customers. Buyer personas help brands empathize with their audience which leads to more effective marketing campaigns, better engagement, and higher conversion rates.
Buyer personas also help brands target user search intent. Search intent is essentially the "why" behind every user's search for a product, brand, or service. Understanding search intent through buyer personas is a great way to create better content for your audience.
How to Increase Conversion Rates with Buyer Personas
So far, we've defined buyer personas and how they've become an important marketing tactic. But how do buyer personas help overall sales and business objectives? Let's go over a few persona factors that can help increase conversion rates.
Satisfy Customer Needs
Customers want products and services that cater to their exact needs. In fact, buyers are 48% more likely to opt for a product that is solution-specific and tailored to their personal needs.
Without buyer personas, certain factors can disrupt the conversion process. Such disruptions may include poor insights on what your customers actually want, targeting the wrong audience, and creating products and services without key features that users expect.
Simply put, remember to deliver products, services, content, and experiences that your customer actually wants.
User-Specific Insights
User-specific insights tell you what users think about your product and brand. But collecting these insights can be a big task, especially when you have a vast and diverse audience.
Differentiating your audience into personas that represent audience groups will help you collect data faster and generalize those insights more accurately.
Personalization & Connection
When customers interact with your brand, they want to feel understood, appreciated, and valued. Customers look forward to interacting with a brand that provides humanized content. The more conversational and personalized your content is, the more likely your buyers will respond to your messaging.
Successful Marketing Campaigns
Whether it's Google ads or an email campaign, targeting the right customer segment helps boost conversion rates.
Here are a few notable persona-based marketing campaign stats:
Email conversion rate goes up 10%
Buyer personas make websites 2 to 5 times easier to navigate
Persona helps increase traffic by 210%
These findings indicate how important it is to define personas and create marketing campaigns that connect with people on a personal level.
By knowing and connecting with a certain audience, your brand will have a huge leg up in winning over customers. Buyer personas not only help you understand and create better content for your audience, but it'll help satisfy their wants and needs which leads to higher conversion rates.
Published on .