Innovation Announcements from Facebook's F8 Conference
Exciting news, major takeaways, and the future of technology discussed at the company's annual event.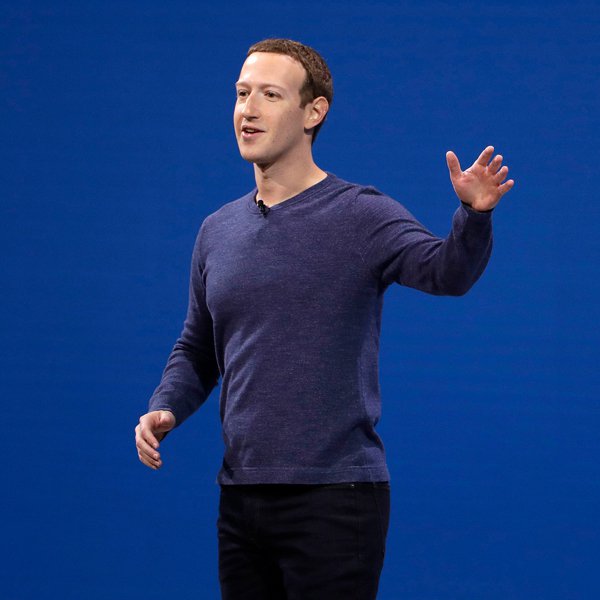 Last week, thousands of developers, creators and entrepreneurs from around the world gathered in San Jose, CA for F8, Facebook's annual conference about the future of technology.
Mark Zuckerberg kicked off the two-day event with a keynote that addressed how Facebook is building a more privacy-focused social platform. He spoke about private interactions, encryption, safety, secure data storage and other privacy topics.
The Facebook CEO then turned it over to leaders from Facebook, Instagram, AR/VR and more, to share exciting announcements.
Here are some of the biggest takeaways from F8:
Facebook
Fresh New Design
Facebook's flagship social network is getting a major design overhaul. The new design, known as FB5, is moving away from Facebook's signature blue color and going with a much simpler look and feel. The Facebook app is now updated and the desktop site will be rolling out in the next few months.
Focus on Communities
Groups are taking center stage as Facebook focuses more on communities. Today, more than 400 million people on Facebook belong to groups that they consider meaningful. That's why Facebook is introducing new tools to make finding and participating in groups even easier.
Secret Crushes
On Facebook Dating, users can opt in to discover potential matches within their Facebook communities - events, groups, friends of friends and more. A new feature called Secret Crush was also announced, connecting two friends who have privately expressed interest for each other. Facebook dating is rolling out in the US by the end of the year.
Instagram
Shop from Creators
Possibly the most exciting update from F8 - the ability to shop directly from creators without leaving Instagram. Rather than taking a screenshot or asking for product details in the comments or via DM, users will soon be able to tap to see what their favorite creators are wearing and buy it instantly. Bloggers and influencers will be able to add shoppable tags to their posts and stories. Brands must have Instagram Checkout to participate (which is currently still in beta).
Tip: If you don't have an affiliate marketing program set up yet, now is the time!
Improved Camera
In the coming weeks, Instagram is rolling out a new camera with Create Mode, which gives users an easy way to share stories without a photo or video. This will help facilitate more creative efforts with effects, interactive stickers, quizzes and more.
Donation Stickers
Through the new donation sticker in Stories, people can create a fundraiser for a cause they care about - with 100% of the money raised on Instagram going directly to the nonprofit they're supporting.
Private Like Count
Instagram is experimenting with a redesign that would hide the total number of likes a post or video received - a move to shift away from competition and focus more on the quality of the content itself. As an example, it would read "liked by @cukeragency and others" rather than "liked by @cukeragnecy and 400,000 others".
Profile Redesign
Instagram is currently testing a new profile layout that makes the follower count much less prominent. Another move to make Instagram feel less competitive.
Messenger
A Faster App
Facebook announced its standalone messenger app will be faster and lighter than ever before. Dubbed Light Speed, the app will load faster and take up substantially less space on the phone.
Watch Together
A new feature on Messenger will allow people to watch videos together in real time. Users can discover and share videos from Facebook and invite others to watch while messaging or on video chat.
New Desktop App
For seamless messaging across any device, Messenger is rolling out a desktop app. This will give users the ability to have video calls, collaborate on projects, and more from their desktop. It's expected to roll out later this year.
AR/VR
Portal Video Calling
The Portal device will soon be available outside the US. Facebook is integrating WhatsApp calls into portal with end-to-end encryption, allowing users to feel like they're in the same room, even when they're miles apart. Another new feature is the ability to go live on Facebook via Portal.
Oculus Quest and Rift S
Oculus opened preorders for Quest and Rift S VR headsets - with a ship date of later this month. Quest is the first all-in-one VR gaming system with a wireless headset for full freedom of movement. Rift S, an upgrade from the classic Rift, is the most immersive content that VR has to offer.
Spark AR Expands to More People
More than one billion people use AR filters across Facebook's family of apps, which is made possible by Spark AR. Instagram will be opening the entire Spark AR creator and developer ecosystem this summer.
F8 2019 was full of many exciting announcements. A major takeaway is how Facebook is differentiating their family of apps: Facebook is focused on community, Instagram is focused on expression and Messenger is focused on building a social network for your closet friends and family.
Published on .