Is This The Tipping Point For eCommerce?
A pivotal year where eCommerce became essential on how we shop during (and after) a global pandemic.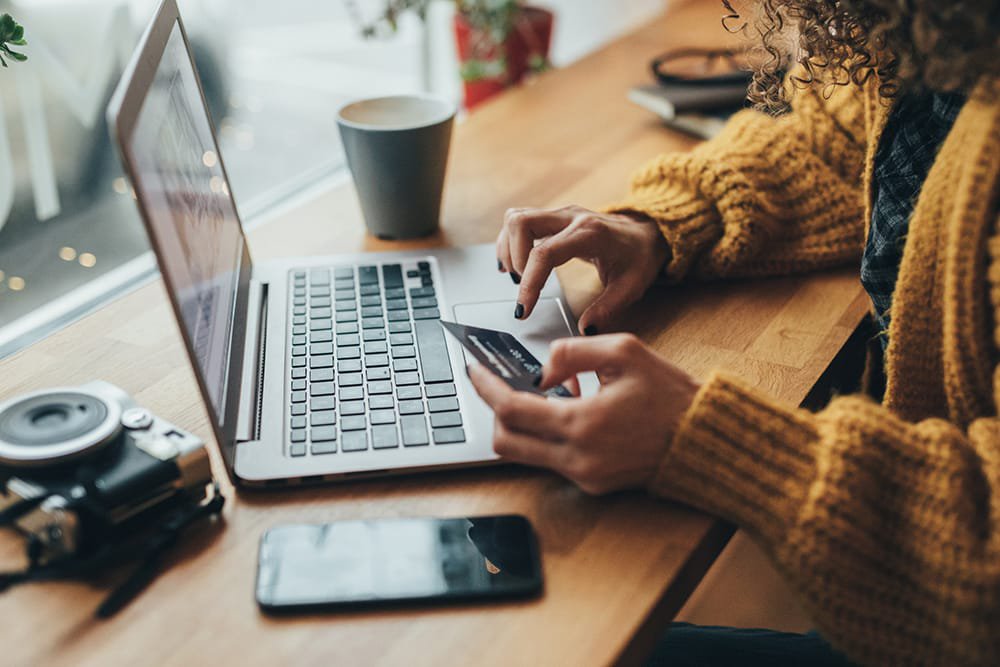 COVID-19 drastically changed all of our lives. From social interaction to work and shopping, any sense of everyday normality and 'business as usual' was altered in one shape or another. It was a defining year where digital and eCommerce platforms became essential for how we buy products and services in the "new age".
A Year Gone Digital
The pandemic accelerated eCommerce growth and sales to a level not previously expected until 2022. Sales jumped more than 30%...that's two years of growth in a single year alone. As consumers continue to avoid stores and opt for online shopping, US eCommerce sales reached $795 billion this year, up 32.4% year-over-year. Since Q2, eCommerce accelerated in ways experts never dreamed possible. Online grocery ordering has grown immensely, and it's expected to soar to 21.5% of total US grocery sales by 2025. While much of the shift was in categories like grocery, discretionary segments like home décor and consumer electronics did quite well during the pandemic. For instance, both Best Buy (up 105%) and Target (up 103%) saw eCommerce sales more than double. Kroger topped Macy's as the tenth biggest retailer by eCommerce sales (though Macy's continues to grow their online business). And despite already being the biggest player in the game, Amazon's sales soared and their market share grew by almost 40% this year.
Holiday Sales Tip The Scales
It's no surprise that brick-and-mortar retail stores saw a major decline in sales this year. This holiday season, it's expected that in-store sales will drop by 4.7% to $822.8 billion. However, businesses will see a major shift to eCommerce as more consumers shop online. eCommerce gains will make up for in-store losses, resulting in 0.9% growth for total holiday sales. US consumers will spend $190 billion this year on holiday eCommerce purchases, representing an incremental $50 billion in sales versus 2019. With huge eCommerce gains, there is some concern about high package volumes overwhelming logistical capacity. To relieve any supplier apprehension, shoppers opting for click and collect orders within the last week of the season should prevent such adverse scenarios.
And then of course there's the cyber promotional period, which goes from Thanksgiving Day through Cyber Monday. Business insiders forecast this year's cyber period to generate over $39 billion, up 39% from last year. Black Friday is set to experience its first-ever $10 billion spending day and Cyber Monday is expected to report a record-setting $12.9 billion in sales.
From TV To Digital
Without a doubt, the days of brands dedicating all of their ad budgets to TV or print are pretty much gone. Sure, TV advertising will still be utilized (could you imagine the "Big Game" without the ads?), but by no means does it have the same effectiveness it once had on consumers. And…it's expensive. Last year, the average 30-second national TV spot cost $115,000. The future of TV advertising is literally right under your thumb…on your phone or on your computer. Scheduled TV programming is now replaced with on-demand and streaming services. Now you can be much more targeted and there's more possibility to access your audience nationally through over-the-top (OTT) digital services. With more consumers congregated on digital platforms, this leads to a much smoother transition to online spending.
Lasting e-ffects
There will certainly be a lasting impact that will fundamentally change how people shop. Many businesses, especially department stores, will unfortunately close permanently due to the pandemic. Also, consumer behaviors have been permanently altered. This year, many people either shopped online for the first time or shopped in new categories. Consequently, the increase in new users and audiences finding new brands will have a long-term effect on retail and other segments.
eCommerce Is Here To Stay
Was this the tipping point for eCommerce? Analyzing a year of such sweeping change, it sure seems that way. Marketing, advertising, and how consumers engage with products and brands have definitely shifted in the digital direction. Through analytics and recent trends, there's clear indication that online applications will continue to play a significant role on how we shop for products, goods, and services. Even with the hopes of the pandemic slowing down or a COVID vaccine on its way, digital's influence on our shopping behavior isn't going away. To state without any doubt or uncertainty...eCommerce is here to stay!
Published on .