Is Your Website Optimized for Mobile?
As Google moves forward with mobile first indexing, optimizing your mobile website experience is vital.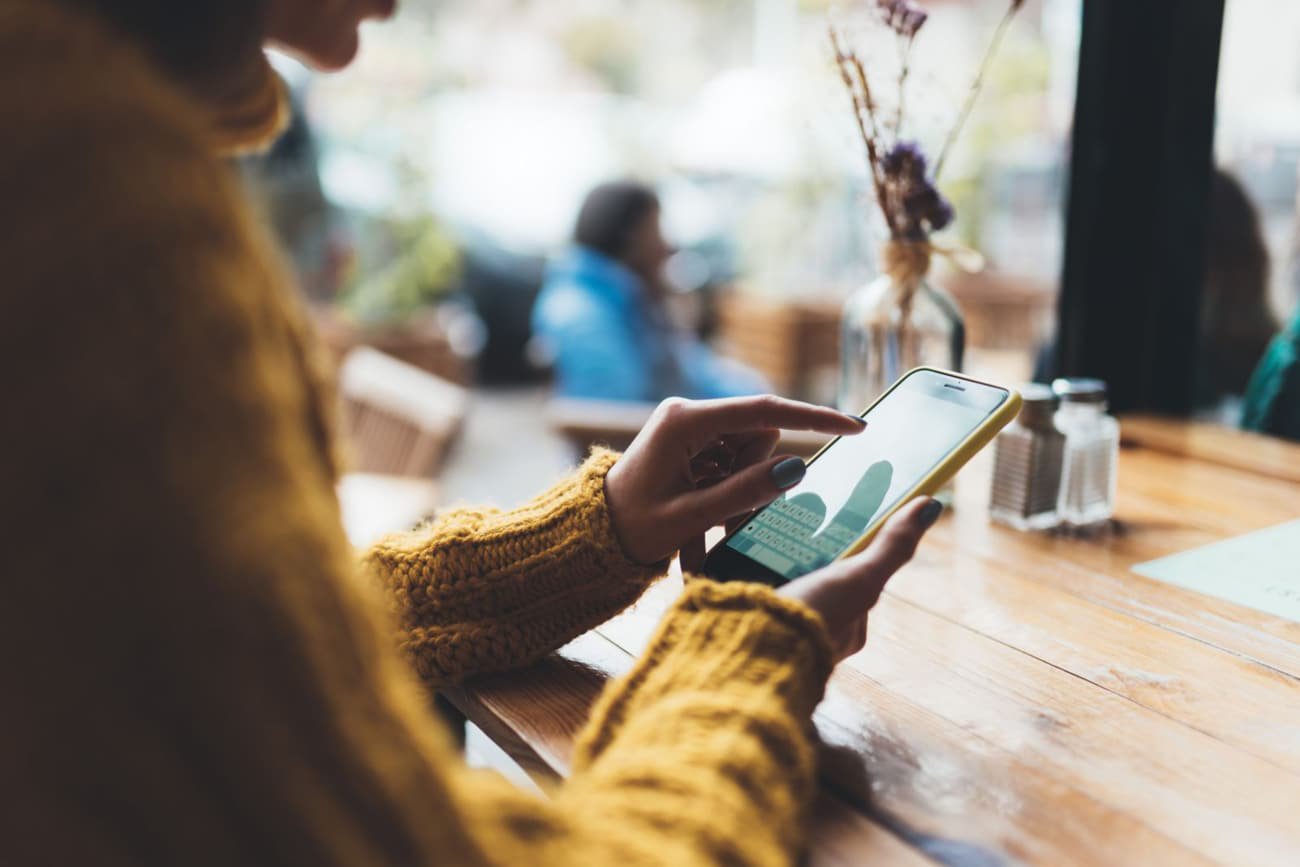 In today's digital business world, not only is a mobile-friendly and optimized website an option, it's an absolute necessity. This revelation is not new – we've known for years that more people are using mobile devices to browse, search, and buy online. In fact, 61% of Google search traffic comes directly from mobile devices. Google even announced that it is essential that all sites switch over to mobile-first indexing by spring 2021. This policy was set to begin last fall, but COVID-19 delayed the mobile-first indexing deadline.
Back in 2018, Google first announced the next level of mobile-friendly web design called 'mobile-first indexing'. With this design, desktops are no longer most important when it comes to search. To reflect this trend, Google changed the way it collects information from websites. Google initially used a website's desktop version and then boosted mobile rankings if found a mobile web design version. Now, the index starts with mobile. If necessary, Google will still crawl desktop versions, but only if there's not a mobile-friendly site design. In the simplest of terms, mobile-first means that your website design and content is optimized for mobile devices. Mobile optimization expedites browsing, makes text more comprehensive, and significantly improves download rates, which is key in the eyes of your customers. But how do you know if your website is optimized for mobile and what are some of the key features? Well, scroll along and let's look at some fundamental mobile-first principles.
Responsiveness
From first click, 94% of people will judge your website on its responsiveness and download speed. If your website is not mobile-friendly, you could lose more than 90% of your customers. According to Google, there's a 61% chance that your visitors will leave if your site is hard to navigate. However, with a positive mobile interaction, there is a 67% chance of conversion.
A responsive web design will adapt to fit any device. Responsive websites have layouts that look great on any size device and most importantly will include all of your website content. Diverting from original principle, this design does not create two variants of the same site: mobile and desktop. Instead it creates a web app with the same HTML and URL that adapts to accommodate a multitude of devices.
Build For Speed
Page speeds matters! Viewers will abandon pages that take too long to load, it's that simple. With Google, page speed is a critical ranking factor for mobile searches. Since Google now prioritizes mobile content, slower pages could affect your rankings for both mobile and desktop searches. So a mobile-friendly website design needs to be optimized for speed on mobile devices. Ideally, your website load time for mobile should be 1-2 seconds. 1, 2…done! To help, keep your website design and coding slim and efficient. A lot of technical effort may go into this process, but it's so important to make sure your site isn't gobbling up your customers' cellular data plan.
Core Web Vitals
Google has implemented a new set of metrics to help improve the overall speed and performance of your web site. Core Web Vitals will apply to all web pages and across all Google tools. Almost identical to Google's Speed Report, this new platform is based on three metrics: LCP, FID, and CLS. Google will add and modify metrics to give you automated feedback on your site's speed performance.
Easy Navigation
Whether browsing on desktop or mobile, your visitors shouldn't have to hunt for your website's navigation menu. On mobile, people typically look for the nav on the top or bottom of the screen. To maximize screen space, a well-recognized 'hamburger' menu is a good option for your site. Navigation should be as simple as possible, so use clear language to describe main categories and limit your choice selections. If your navigation is too large, maybe you should think about re-organizing your site structure, or at least consolidating the choices so they don't all show at once. Simplifying your site for mobile can actually lead to a more concise site overall that provides a better experience on desktop too.
Simple Design
Speaking of simple, make sure your page layout and content format is clean, lean, and as streamlined as possible. Go ahead and refine your design aesthetic. Mobile screens are limited to the available display space. Mobile screens also present content in a vertical manner opposed to much wider — horizontal — structure for desktops, so prioritize which elements are of utmost importance. Minimize your use of columns, utilize short form text, and feature your most important content at the top of the page. Also, do you need all of those images, visuals, and video clips? Visual elements like photos, illustrations, and videos are the biggest devourers of bandwidth, so keep these elements simple or shave off a few extra KBs. Resizing can take off 80% of the total image size, depending on your required dimensions. For mobile devices, you really don't need to go above 600-700 pixels.
Content & Merchandising Optimization
On mobile, every second counts. You want your customers to find highly prioritized products and content as quickly as possible. What content do you want viewers to notice? Where does their attention go first? So make sure that your most important content is easy to find at the top of key pages. This optimization strategy gives your customers a more fluid mobile experience and helps you execute key marketing objectives with maximum effectiveness.
Tap To Action
When people are on-the-go, they want to find information quickly and easily. So it's important that buttons, phone numbers, mobile payments, and calls to action are large and easy to see on mobile devices. Space them out too, that way users aren't accidentally clicking on the wrong thing. Make mobile payments like Apple Pay, PayPal, and other forms clearly accessible to your customers. The fewest clicks to purchase will definitely produce a greater rate of conversion. Also, if your phone number isn't clickable, people will have to remember the number or switch back and forth to their keypad (hint...this isn't good).
As Google moves forward with mobile first indexing, optimizing your website is incredibly important...and it's not all that difficult. If fact, you've probably already made the necessary adjustments for mobile-first optimization. But if not, we hope these insights help for a seamless and speedy transition. You can also check out Google's mobile-friendly test. One last thing, don't be afraid to ask customers for feedback on your site, this may help indicate if your site is mobile-friendly or not. As they say…the customer is always right.
Published on .