Leveraging the Power of Social Influencer Marketing
From cosmetics to clothing, influencers affect the thoughts and buying decisions of people worldwide.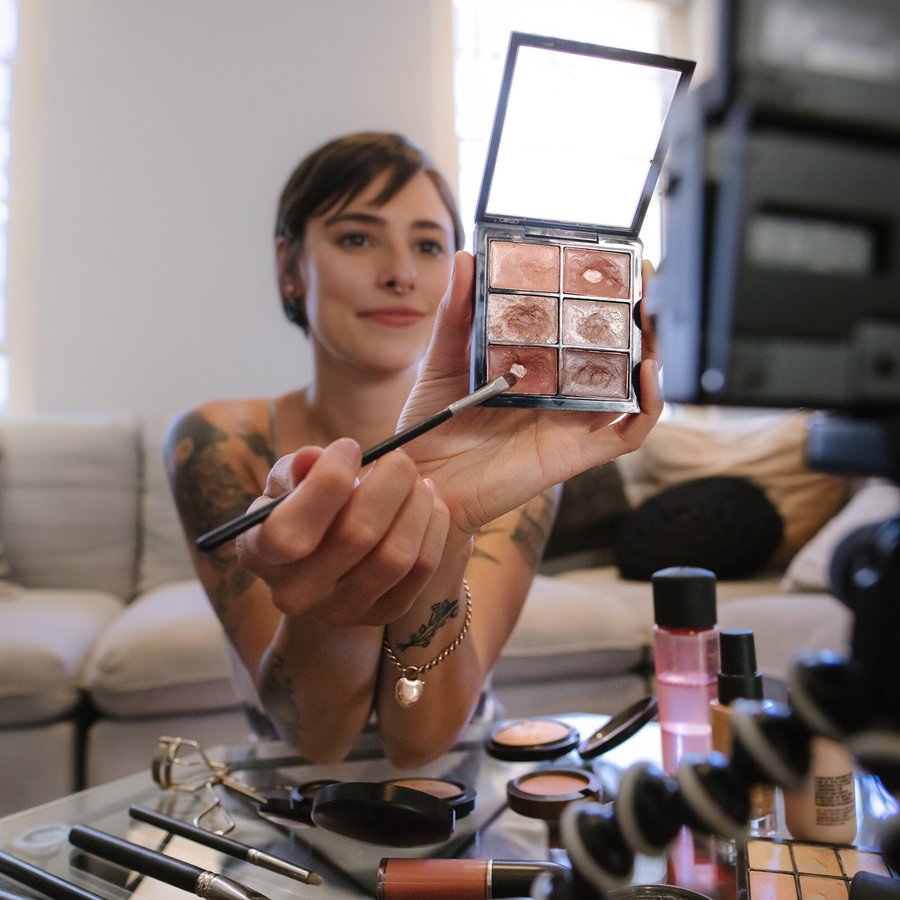 As the world and its conversations shift to social media, consumers are looking to their peers for advice on purchase decisions more than ever. This has paved the way for influencer marketing budgets to be doubled in 2018. In fact, according to a Tomoson survey, 59% of marketers plan to increase their influencer marketing budgets in 2019.
What is Influencer Marketing?
Influencer marketing is a form of marketing that focuses on building relationships between brands, social media personalities, and consumers, through authentic and creative content that drives awareness and sales. The influencer promotes the brand's products or services through various media outlets such as Instagram or YouTube.
Social influencers can be bloggers, social media stars, or industry experts who have developed large and loyal followings by being insightful, entertaining, engaging, transparent, trendy, and most importantly - human!
When done right, influencer marketing can be an extremely powerful marketing tool. Social media is used as a key source of research when making a purchase by 86% of women shoppers according to Influence Central.
How Influencer Marketing Provides Value
Relevant Quality Content
Influencers are great content creators. Influencer-generated content is over 50% more trusted than other media. If your brand participates in content marketing, influencer marketing is a must! To make your influencer marketing truly successful, you need to collaborate with relevant influencers. People who have a genuine group of followers, who post authentic content, and whose niche aligns with yours. After choosing the right influencers to collaborate with, you will have access to an unbelievable amount of content
Creating Authentic Relationships
Successful influencer marketing is centered on building sincere personal relationships with influencers and sharing useful, unique, exclusive or early information. By partnering with an influencer who relates to your brand, you are creating an important relationship that has the power to leverage your brand, and generate sales. Influencers value authenticity just as much as brands do - if the influencer enjoys your brand, most likely their followers will too, making an influencer marketing campaign a win-win situation for everyone involved.
Proven Results
According to a study by Collective Bias, businesses that are choosing to focus on influencer marketing are making $6.50 for every $1 spent on influencer marketing. The same study also found that 70% of millennials prefer non-celebrity influencer product endorsements over traditional celebrities. 22% of marketers say influencer marketing is the most cost-effective method of obtaining new customers, and with influencer marketing budgets on the rise, influencer marketing is soon becoming the fastest online customer-acquisition channel.
Paid vs Trade Collaboration
Paid influencers are sponsored or paid for their testimonials on behalf of another person or organization. In the same way a company might pay to put an ad online, they can pay an influencer to talk about their service or product to their existing audience. Before you launch a paid influencer marketing campaign, it's very important to research the current FTC guidelines. In order make sure the consumer, the brand, and the influencer are all on the same page, the FTC requires influencers to announce any connections they have to a particular brand.
Although implementing an influencer marketing budget is valuable, it is not the only option when looking into influencer marketing for your brand. Trade collaborations have the opportunity to provide just as much, if not more value if executed correctly. Reach is important but insufficient. Those with small reach but high credibility and salesmanship are called micro-influencers. Micro-influencers with 10K - 40K followers may accept gifting more readily and be prepared to offer more content in exchange for your product.
Taking Action
Influencer marketing is not going anywhere anytime soon! Now is the time to implement a strategic influencer marketing campaign into your brand's 2019 calendar. Influential people on social media are relatable, and their followers look to them for the latest trends. Whether it's cooking recipes, style advice, music suggestions, or travel tips - social media influencers are trusted by their fans. Utilizing an influencers powerful audience gives you the opportunity to reach consumers that you may not have found when using a traditional marketing approach.
Published on .