Tim Tadder Photography Launches Award-Winning …
Tim Tadder Photography Launches Award-Winning Site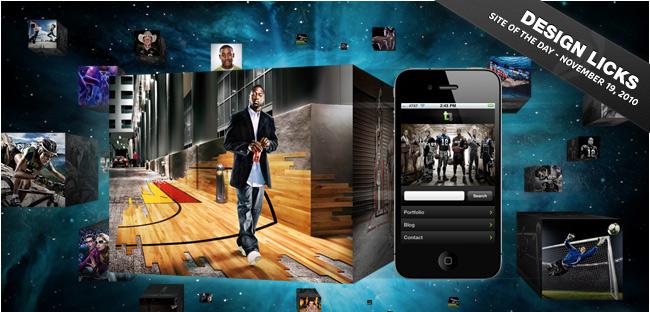 Renowned photographer Tim Tadder recently launched a new portfolio site that was just awarded the "Site of the Day" honor from Design Licks, a team that showcases the best websites around the world. The award-winning site was developed by Cuker Interactive, who used PaperVision3D in the Flash platform to provide a unique user experience that would bring the photographer's visionary concept to life.
As a creative artist who leverages technology to enhance everyday settings, Tadder wanted to create a user experience that was both visually impressive and technically sophisticated. From concept to launch, www.timtadder.com was designed to stand apart from the typical photographer portfolio site.
The site utilizes advanced Flash technologies to create that experience, allowing visitors to navigate through a cluster of three dimensional image cubes to assemble walls of collected images. To enable easy sharing, users can add selected images to a personal lightbox set and share them among friends and colleagues. These lightbox sets are saved and can be edited on the fly though a unique URL.
Cuker Interactive also developed a fully equipped mobile optimized version of the site so that users could get the same custom experience while using their mobile devices.