Post Right-Side Ad Removal: The New Search Landscape
What does this move mean for advertisers and how will it affect search performance?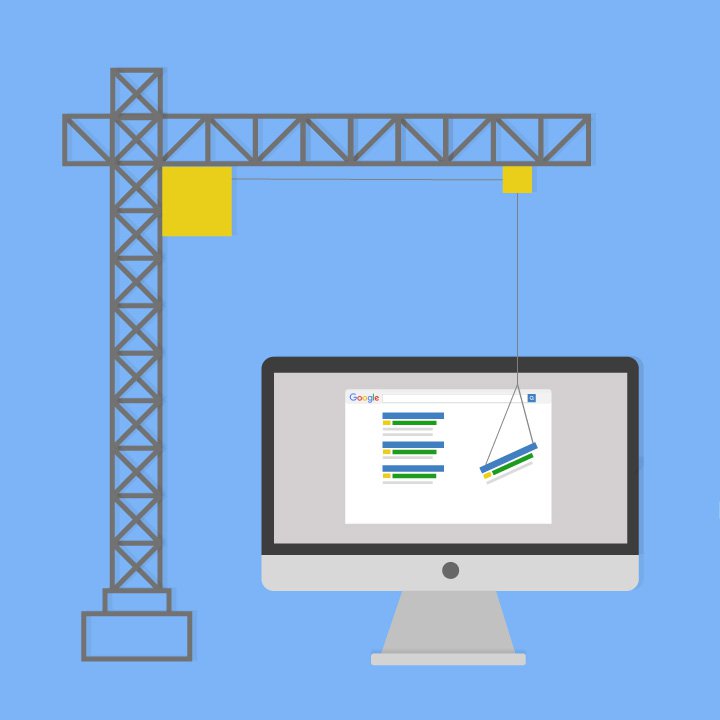 PPC advertisers fell into hysteria when Google announced it would be removing right side ads from desktop searches. Until this past February, these ads have always appeared alongside Google's organic search results. The controversial move has fueled a good deal of speculation from advertisers. And while it's easy to claim that Google's move was commercially-driven, Google contends that there will be little to no change to paid search performance. So what's the deal? Will cost-per-clicks rise along with the increased competition? Should advertisers to turn other ad-serving platforms like Bing?
Why did Google make this move?
According to Google, this change was to help improve user experiences by delivering a search result that was consistent across desktop, tablet and mobile devices. From Google's infamous mobilegeddon algorithm to their recent indexing of mobile apps, Google has a consistent track-record of pushing an ever-increasing mobile agenda. Google even announced that for the first time last year, more search queries were completed on a mobile device than a desktop. This removal appears to be a progression of that claim.
This sudden change has the entire marketing community speculating about how the changes will affect the SERPs. While we certainly think it's too soon to tell, we're confident that Google will continue to make adjustments to their ad platform and search engine. But there are some certainties that we can immediately address about how the search landscape will be affected in light of these events.
Text Ads
The most obvious change will affect how text ads are displayed. Text ads can now show up to four ad results at the top of the search results and three ads below. This means a maximum of seven text ads can be served on a search results page, down from eleven. Less obvious is how this change will affect text ad performance. Given the limited text ad real estate and increased competition for top ad placement, we advise advertisers to closely monitor any changes to their average cost-per-clicks (CPCs). According to Search Engine Land, the change doesn't appear to have any negative impacts to overall CPCs.
In the grand scheme of things, the removal of right hand ads may not make a huge difference for most advertisers. In all honesty, it makes perfect sense for the ever growing pool of mobile users where right hand ads don't even make sense. From our experience, we have always found the most engagement (clicks and conversions) from ads being served at the top of the search results.
Product Listing Ads (PLAs)
With increased competition for the top four ad placements, online retailers will get more aggressive with alternative paid listings and make PLAs even more valuable to retailers. Even more obvious, the space previously occupied by right side ads is now potential ad blocks for even more product listing ads. There's even signs that Google is headed down this path. According to Internet Retailer, some advertisers are seeing more PLAs in their search results and Google may be testing scrollable product carousels on desktop, an experience previously exclusive to mobile users.
Even more recently, Google began adding more insights to product listing ad reports. There's no doubt that many eCommerce retailers can benefit from product listing ads, and it seems like Google is on the path to enhancing the shopping experience for both searchers and advertisers.
Organic Search
Google has said that organic traffic will not be affected, but the reality is that organic results are getting pushed lower, and in some cases, below the fold. Add to this snippets, PLAs and other specialized search listings such as news articles, the local search pack, and Accelerated Mobile Pages (AMPs), organic visibility can seem impossible.
We all know that the further down a result appears in the SERP (Search Engine Results Page), the lower the clickthrough-rate it receives. So it's reasonable for us to assume that there's going to be a negative impact on organic traffic. Undoubtedly, this change is just another step towards making SEO a more difficult path. So what are some solutions for SEOs?
While opportunity for organic placement and visibility has grown to be more difficult, businesses can still benefit from long tail keywords. Since Google will only be displaying the fourth ad for what they consider "highly commercial" queries, it is still possible for a long tailed search terms to serve an organic result above the fold of the SERP.
Another solution is to consider running pay-per-click (PPC) ads through platforms like AdWords or Bing. It's true that most searchers are using Google as their primary search engine, but it's best to choose an ad serving platform best suited to your business and goals. While AdWords will get you more traffic and more conversions, it could potentially run a higher cost-per-action (CPA). Less popular platforms like Bing and Yahoo have less traffic and less conversions but lower average CPAs.
Final Takeaways
Before anyone jumps to conclusions in regards to any of Google's changes, remember that it is in Google's best interest to ensure changes to their ad platform (or search engine) ultimately increase the profitability of advertisers. A decrease in ad performance will ultimately decrease the interest of advertisers and businesses alike. According to analysts at Search Engine Land, Google has been testing the removal of right side ads as far back as December, so it's safe to assume Google's decision was the result of careful and rigorous testing.
It's always difficult to predict the outcomes of Google's changes. Whether it's a new Penguin update or the removal of right side ads, brands should be vigilant and closely monitor their search performance in the months to come. The dynamic nature of search is what makes it such a challenge and what makes achieving great results so rewarding. As the marketing industry has always touted, if there's one absolute with Google, it's change.
Published on .