Preparing For A Digital Holiday Season
This year, online and mobile shopping will grow, in-store visits will drop, and eCommerce will be a major focus for most brands.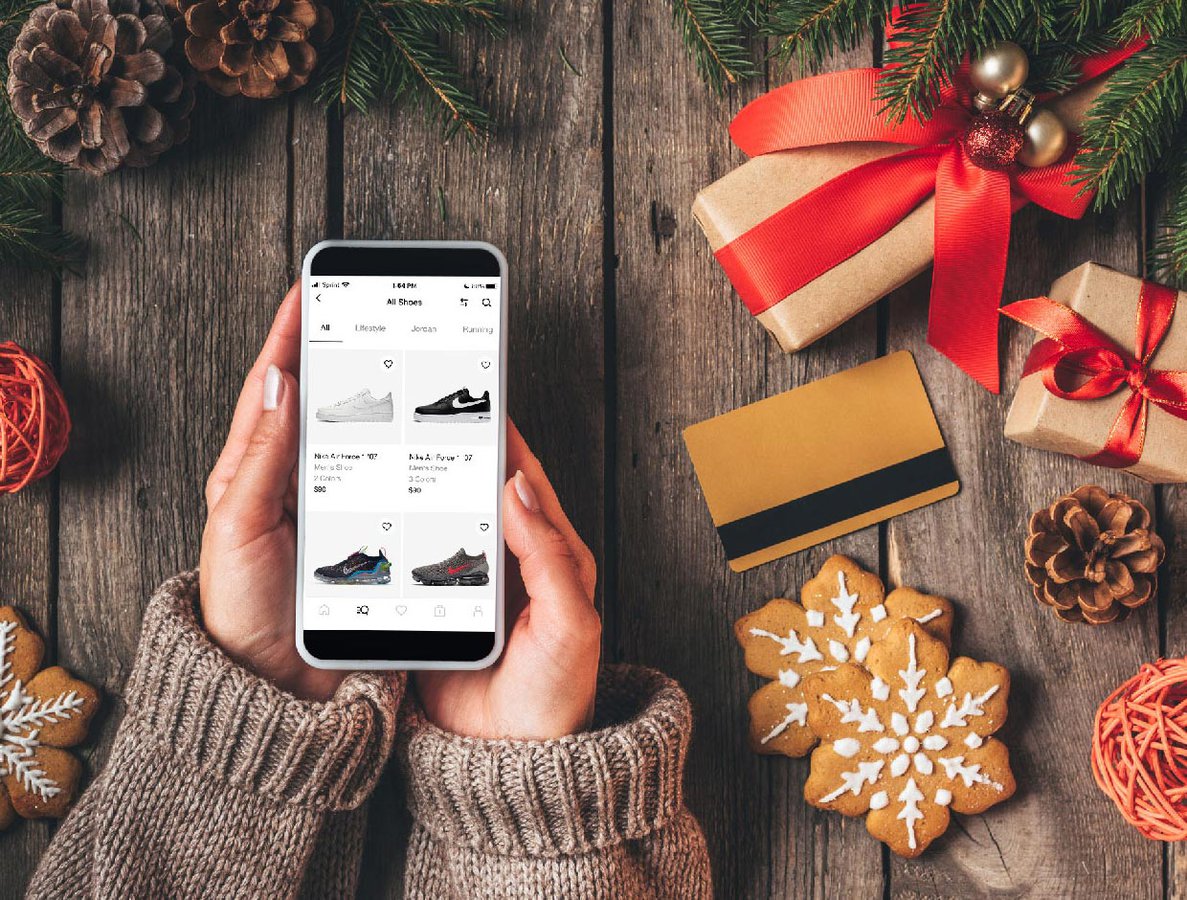 This year, holiday shopping will look quite differently than previous years. Because of the COVID-19 pandemic, consumers will be shifting a significant amount of their holiday shopping online. If you want to go shopping at a mall, you're going to have to line up six feet apart, keep a social distance, and of course wear a mask. Many people would rather shop in the safe, convenient environment of their own homes.
As a result, we will see a historic transition to digital shopping this season!
Each year, there's been incremental digital growth with an accelerated rate of consumers doing their holiday shopping online. But this year, online sales figures are expected to be even more significant. In the first six months of 2020, eCommerce has grown more than it has in the last 10 years combined. That's an impressive 41% increase from the end of 2019 until late June. eCommerce sales numbers for April and May alone were considerably higher than what retailers saw for the entire 2019 holiday season. Consumers have spent over $153 billion dollars online in those two months this year, which is 7% higher than the $142.5 billion spent online during November and December 2019. Retailers are expecting that over the next few months, there will be even more of a focus on eCommerce as competition starts to heat up for the holidays.
It is highly probable that shoppers will stick to habits developed during the pandemic. Two factors that contribute to this digital shift are health and convenience.
Health: Since the outbreak of COVID-19, shoppers are more fearful for their health. Anxiety and fear are responses toward large gatherings because of fear of contracting the coronavirus. To avoid contact with people, many consumers prefer ordering products online and wait for them to be delivered to their homes.
Convenience: Since consumers don't have to go to physical stores anymore, they've enjoyed an extended level of shopping comfort. Businesses that have adopted new means of delivery to consumers during the pandemic have a clear advantage over the competition. Since consumers prefer convenience, they're likely to purchase a higher quantity of items to be delivered to their preferred physical location.
Black Friday
On appearance alone, Black Friday will be nothing like previous years. Normally, retailers launch the holiday shopping season with huge discounts that attract massive in-store crowds. Walmart and other retailers have already announced that their brick-and-mortar stores will be closed on Thanksgiving Day. Not since the late-80s has Walmart, the world's largest retailer, closed its doors on Thanksgiving. This year, retailers will launch sales for overstocked items and promotionally priced goods, but they won't be attracting the crushing insanity of people into stores like in years past.
Cyber Monday
For online retailers, the digital nature of Cyber Monday will definitely work to their advantage. With stores announcing their closures on Thanksgiving, shoppers will be eager for the Monday digital equivalent to let them order up their holiday must-haves without entering stores.
It's predicted that Cyber Monday sales could be over $10 billion this year. That forecast will eclipse last year's sales number of $9.4 billion. With COVID-19 still casting some uncertainty over the economy, there's a chance that consumers will have less to spend or will at least spend more carefully this year. Even with such economic uncertainty, those numbers are still quite significant.
Be Prepared
To ensure readiness for this holiday season, online retailers need to start preparing their strategy, digital platforms, and eCommerce immediately. To manage the increases in sales volume, retailers should definitely focus on consumer satisfaction. Promptness in order fulfillment will be an important factor in your success. In today's retail climate, shoppers are more likely to have products delivered directly to them. Because of this, retailers must be proactive and develop creative ways of fulfilling customer needs and demand. An increase in demand is always a piece of good news for retailers. But if you don't have a strategic plan set in motion, such an increase can backfire on your brand.
Purchases made on mobile devices have increased by nearly 40%. As you prepare for your holiday sales, it's vital that your site is optimized for mobile. As the need for touchless shopping increases, more consumers are looking to fulfill their shopping needs right from home. Be sure that your site and fulfillment capabilities are ready to handle the volume of online orders.
Because of COVID-19, this holiday shopping season will see an even more significant shift to digital. To be ahead of the game, don't wait until November to recognize the transition. The fourth quarter has always been fiscally critical for many retailers, but it's important to focus on building loyalty early and throughout the year. This way, your digital brand will be ready when the holidays come around.
Published on .