Responsive Digital Advertising for Multi-Device Users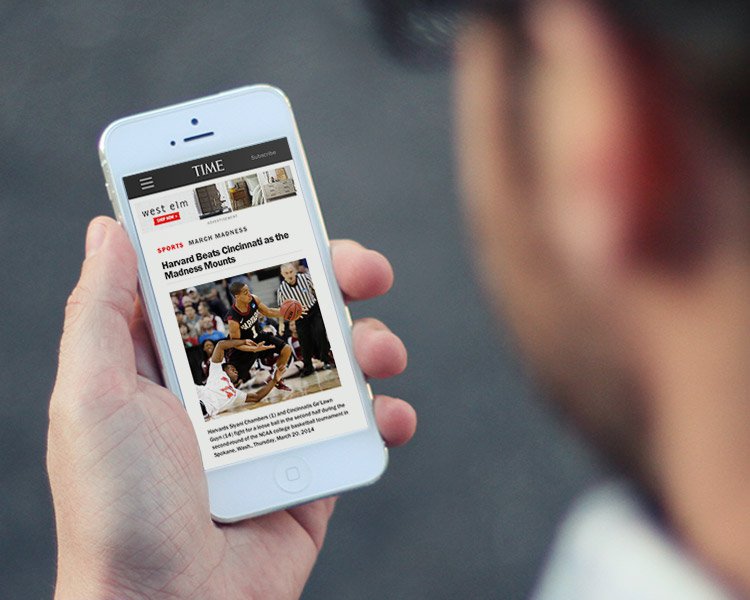 It seems that everyday there is a new a smartphone, tablet, wearable, or virtual reality technology that continues to shape the consumer experience and digital media industry. As more digitally connected and diverse devices are released, users are taking a multi-device approach to access web content and interact online. It can be difficult for brands, publishers, and advertisers to provide a consistent advertising experience across all laptops, tablets, smartphones, and wearable devices.
Brands and publishers are offering consistent site experiences through the power of responsive web designs. Responsive web design helps deliver web content that is dynamically tailored for the screen size the user is on. This allows the content to be easily digestible and offer similar web experiences no matter what technology the consumer is using. As responsive web design continues to become the industry standard on unifying cross-device experiences, major online publishers are investing in this design approach to reach their digital audiences. The responsive design enables a new form of advertising creative and ad placements– responsive creative design.
So What is Responsive Creative Design?
The Interactive Advertising Bureau (IAB) has produced an industry standard definition to help define the term as "an automated ad server process of optimizing the look and fit of an ad creative to the ad opportunity/screen/inventory available." Responsive creative ads offer new opportunities for digital advertisers to serve advertisements that are dynamically adjusted to any device and ad placement. What is also intriguing about responsive creative design is that it not only allows a single ad to respond to the device screen but also adapts to the device capabilities. For example, a user on the computer may use a mouse-over to highlight the ad, whereas the same ad can be shakable on an iPhone or Android device.
Most digital advertisers today create the same ad in all different ad spec sizes in order for the ad server to automatically deploy the best-sized ad that fits the ad placement. Unfortunately, most of the time fixed ads do not fit the responsive placement appropriately, can be distorted, and provide a poor brand image. Responsive creative design can help reduce the need of multiple ad sizes by using different forms of HTML5 and creative assets that will enable the size of the ad to properly adjust to the media placement and tailor the ad experience.
Responsive ads can "stretch" or "swap" out image, text, and interactive elements at different breakpoints in order to be relevant to the user's device. For example, computer users will see "click" as the call to action (CTA), whereas ads dynamically changing to mobile users can see "touch" as the CTA.
As online brand advertisers, it is important to stay up-to-date on the latest industry trends, consumer technology, and online consumer behavior in order to deliver high quality brand messaging in a multi-device digital advertising landscape.
Interested in getting your brand's digital presence optimized for today's multi-device web users? Contact us to get started!
Published on .