Women-Owned Online Businesses
Shopping these brands helps empower women and helps close the business gender gap.
While there's great progress being made, there continues to be a gap between women-owned businesses and female leadership roles versus their male counterparts. In 2019, for example, annual revenue of male-owned businesses was almost 2x higher than of female businesses. Studies also indicate that females only represent 29% of senior management.
Though challenges, obstacles, and bias still exist in today's business world, female-owned brands have made tremendous strides in recent years. According to a 2019 American Express report, the number of women-owned businesses grew two times the rate of all businesses nationwide. What's more, women of color represented 50 percent of all women-owned businesses, and of Black-women-owned businesses employed nearly 2.4 million people and made $422.5 billion in revenue. This is great news, but gender equality in business still has a long way to go. We need to support women-owned businesses to continue the transition to close the entrepreneurial gender gap.
International Women's Day
For over a century, International Women's Day is a day we celebrate women's rights, achievements, and equality throughout the world. It's a perfect time to recognize examples of female ingenuity, innovation, and determination. In honor of this truly significant day, we'd like to highlight some incredible women-owned businesses you can shop and support online.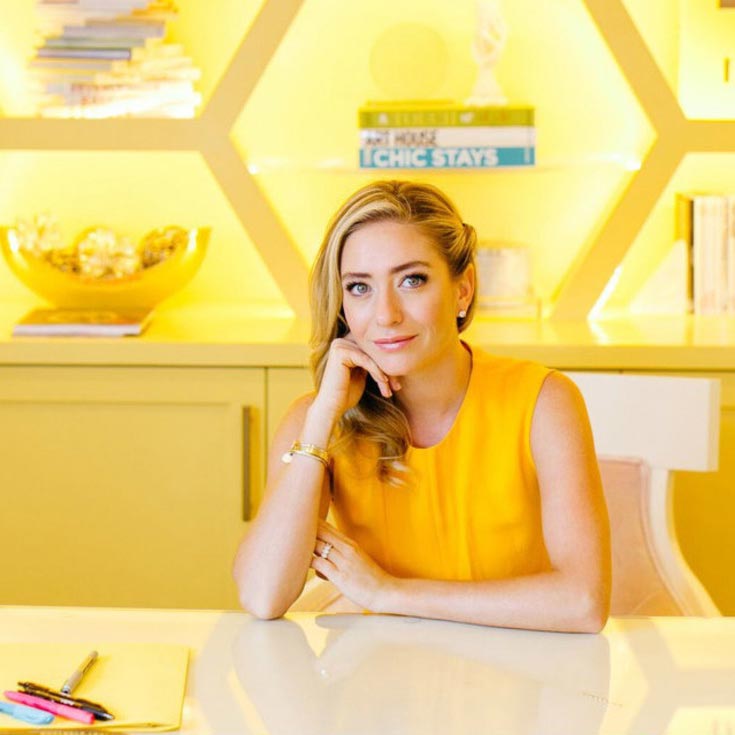 At Bumble, women are proudly in control...figuratively and literally. Founded by Whitney Wolfe Herd in 2016, Bumble is more than a dating app, it's a movement that encourages integrity, kindness, equality, confidence, and respect. This social platform allows people to feel empowered while making connections, whether dating, looking for friends, or growing professional networks. On Bumble, women make the first move, and in same sex matches, either person can be the first to make contact on the app. As of 2021, Bumble is the second most popular social dating app after Tinder, with over 55 million users in more than 150 countries.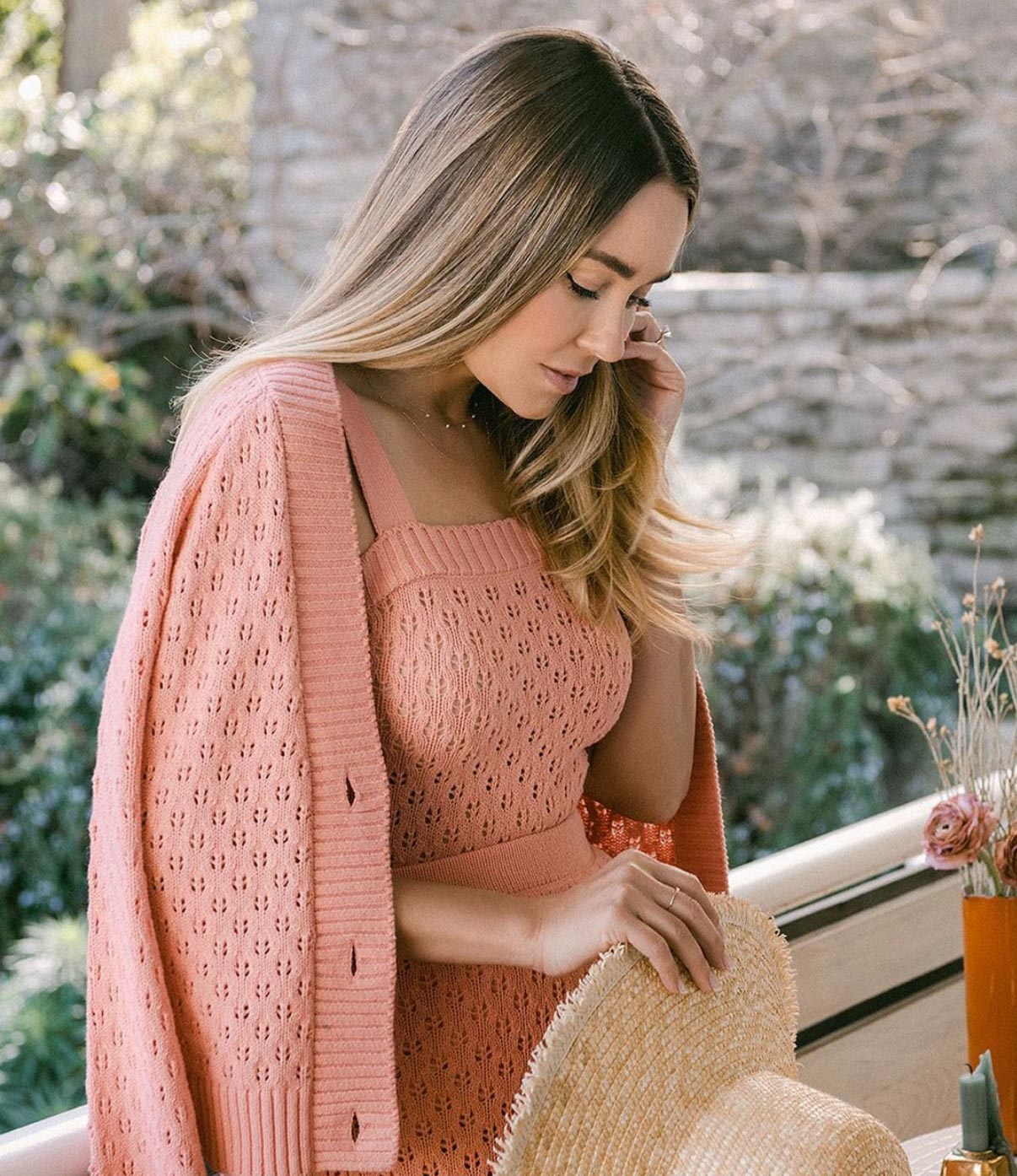 In 1962, the first Kohl's department store opened in Brookfield, Wisconsin, soon launching retail stores throughout the midwest, and eventually spreading to the west coast. Kohls.com launched in 2001, giving Kohl's an online presence that has grown and evolved over the years. Through the leadership of CEO Michelle Gass, that growth continues and Kohl's now operates more than 1,100 stores in 49 states, along with the powerful e-commerce platform of Kohls.com. The Kohl's company mission is to inspire and empower families to lead fulfilled and extraordinary lives. Since its founding, Kohl's has given more than $750 million to support communities nationwide, with a focus on family health and wellness.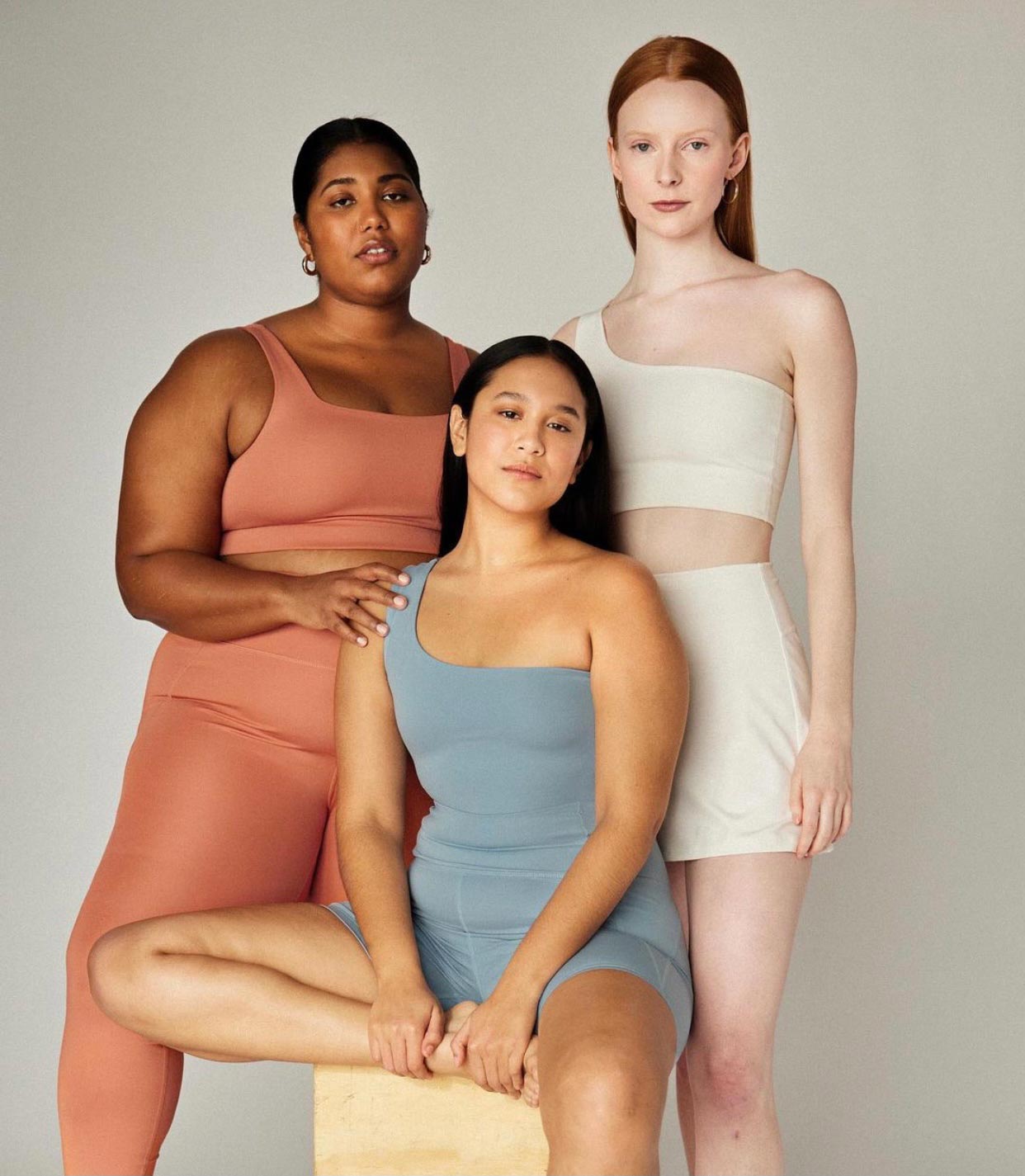 Founded on the belief that "good things come to those who don't waste," Girlfriend Collective CEO Ellie Dinh realized that the very items clogging landfills and polluting oceans could be repurposed into something beautifully wearable. Independent, ground-breaking, and female-owned, Girlfriend Collective makes eco-friendly activewear out of recycled materials. From their products to their packaging, the company ensures that everything that comes from them is 100% recycled and recyclable.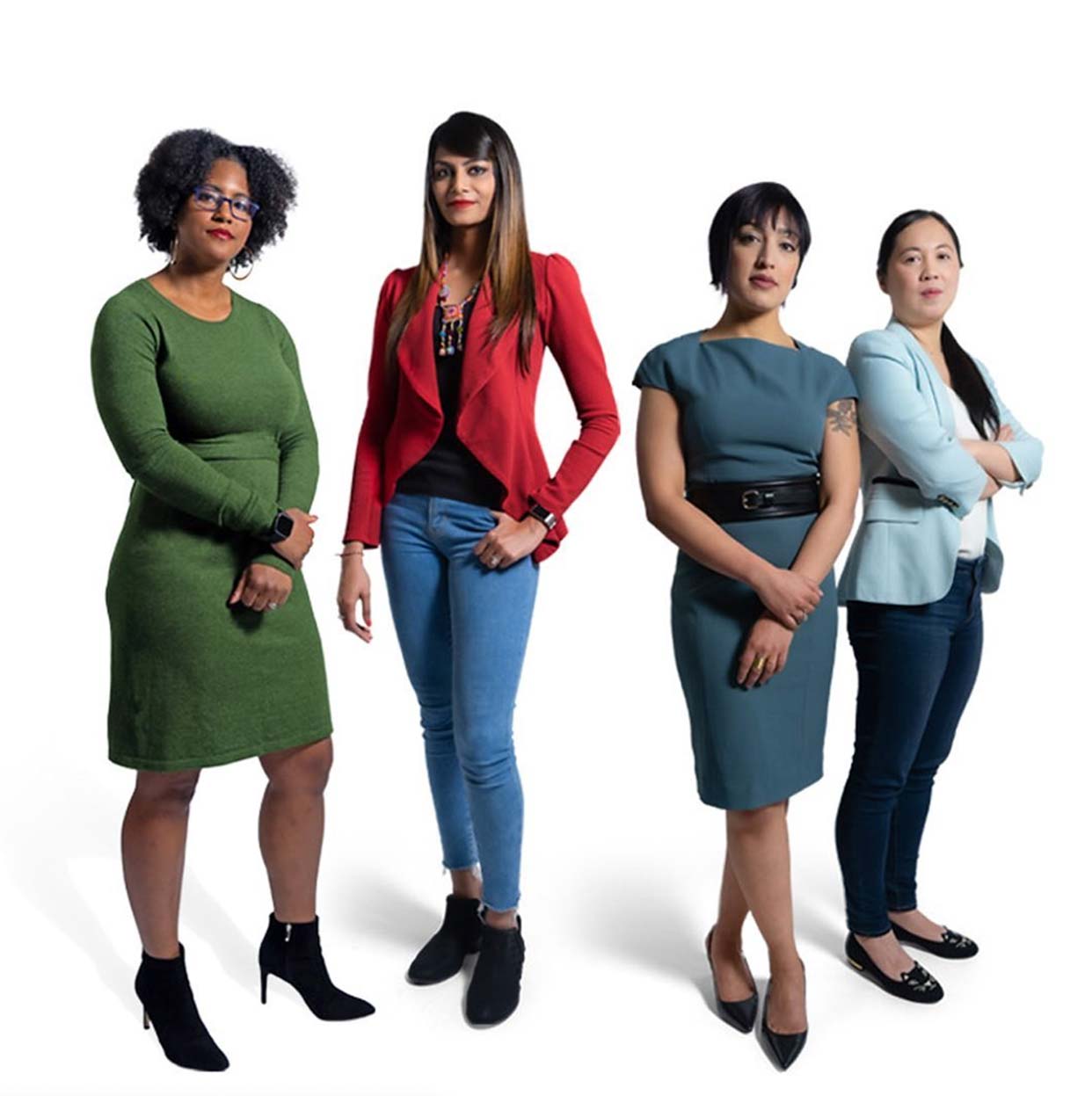 According to CEO Julie Sweet, Accenture is a company who deeply cares about what they do and the impact they have on their clients, employees, and communities. Accenture is a multinational company providing consulting, outsourcing, and advanced technology services. Yet there's a bigger story to their business model. Diversity, equality, and inclusivity are important in their corporate philosophy, implementing revolutionary gender policies to reduce discrimination such as gender neutral bathrooms and gender neutral dress codes. Accenture also utilises an integrated approach to develop female employees through mentoring programs, training, and networking with the ultimate goal of increasing women representation in senior roles.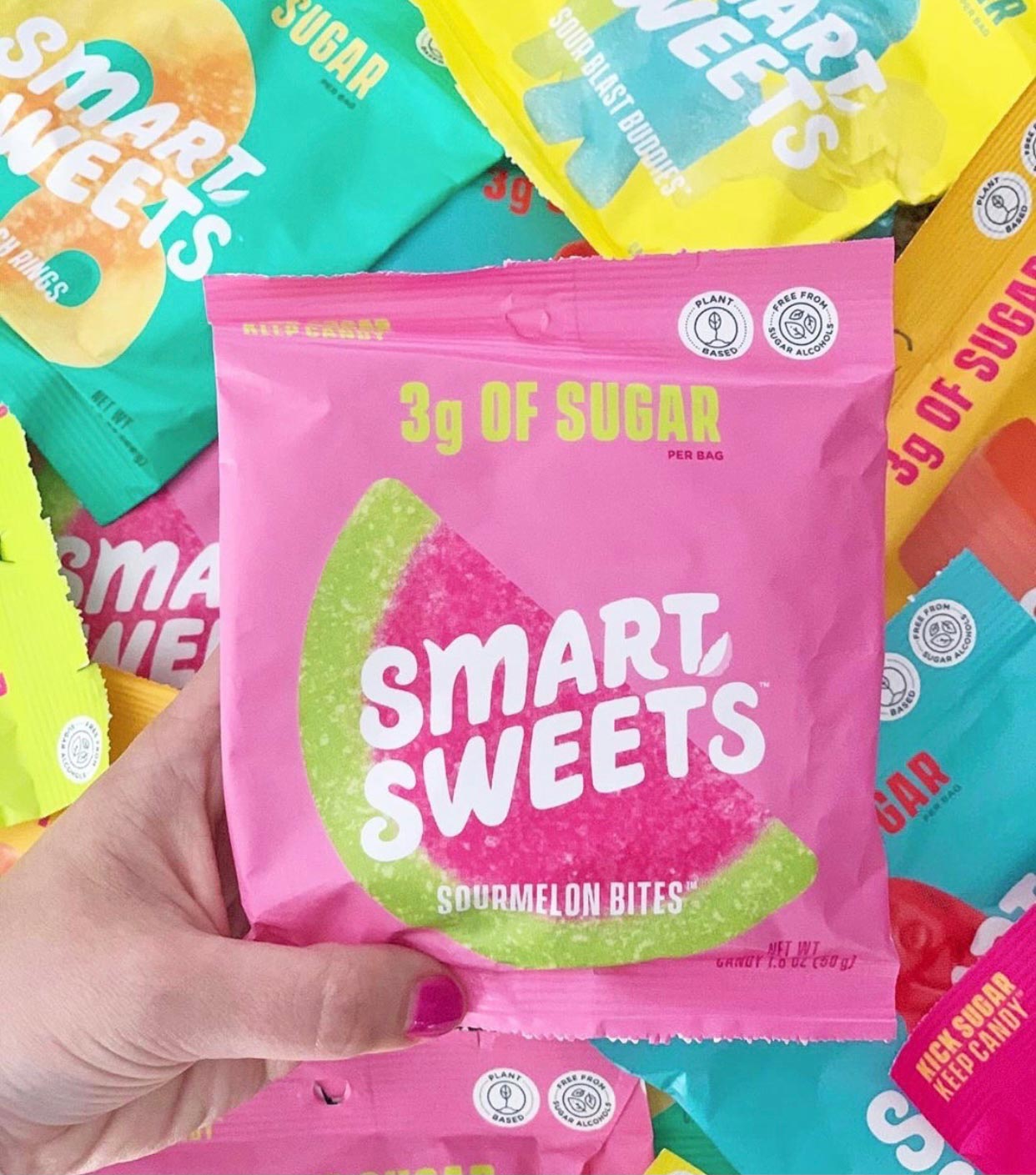 Female founded (and uber proud of it), SmartSweets is a sugar-free candy company on a mission to #KickSugar. The business was formed as CEO Tara Bosch's love affair with sugar and candy turned into an unhealthy relationship with food. After spending months testing recipes in her kitchen with a gummy bear mould, she innovated her first delicious candy – without the sugar. Since 2016, her delicious gummy and twist snacks have helped people kick more than 2 billion grams of sugar from their diets. Across the US and Canada, SmartSweets are stocked in over 20,000 stores, including Whole Foods, and also available online.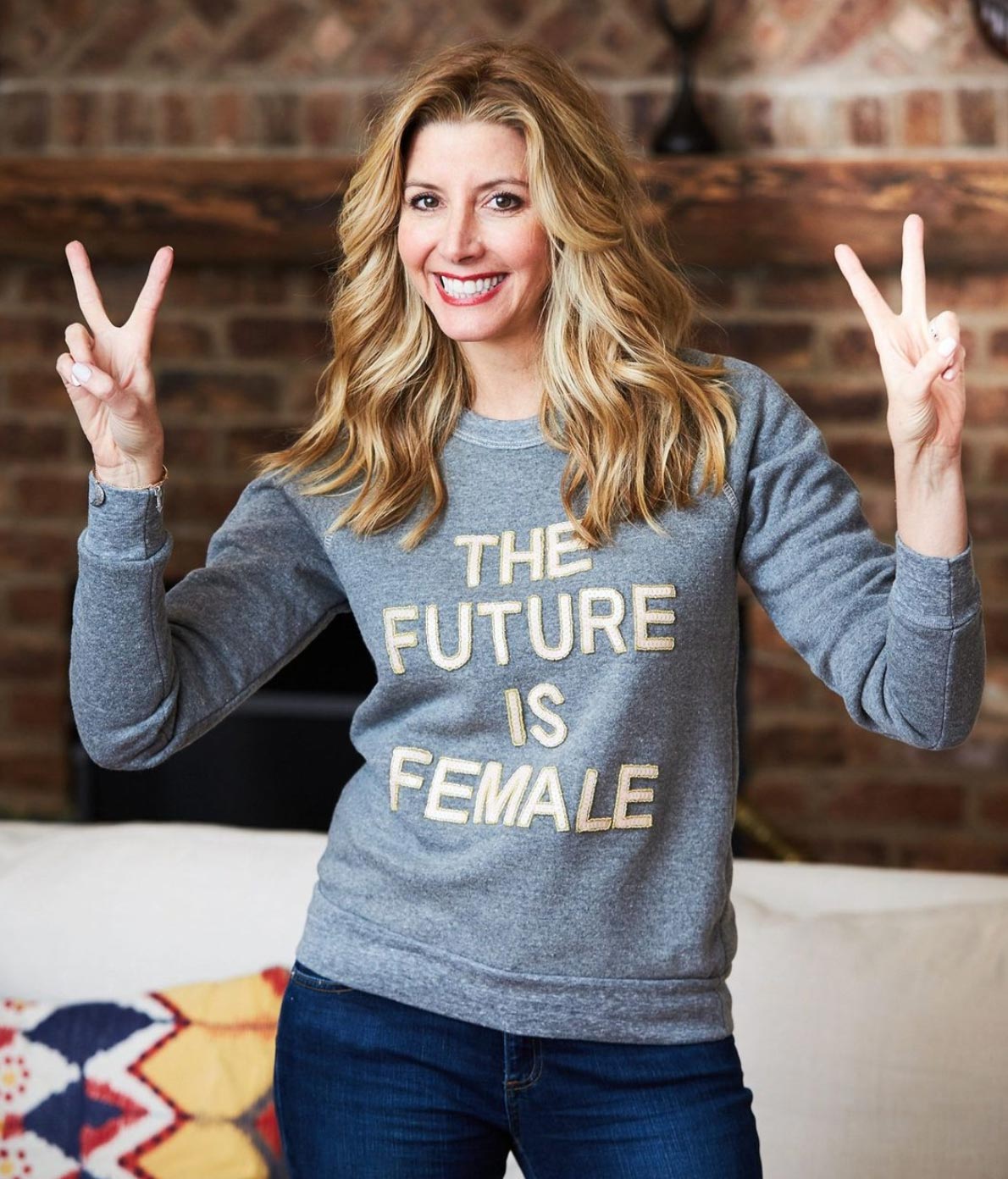 One night, SPANX founder Sara Blakely was getting ready for a party when she realized she didn't have the right undergarment to provide a smooth look under white pants. Armed with scissors and sheer will, she cut the feet off her control top pantyhose and the SPANX revolution began. With a focus on solving wardrobe woes, the SPANX brand has grown to offer bras, underwear, leggings, active and more. In 2012, Blakely was named the world's youngest, self-made female billionaire by Forbes Magazine and one of TIME's 100 Most Influential People. Headquartered in Atlanta, GA, SPANX can now be found worldwide in more than 50 countries. SPANX also shapes the world by focusing on their mission to help women feel great about themselves and their potential.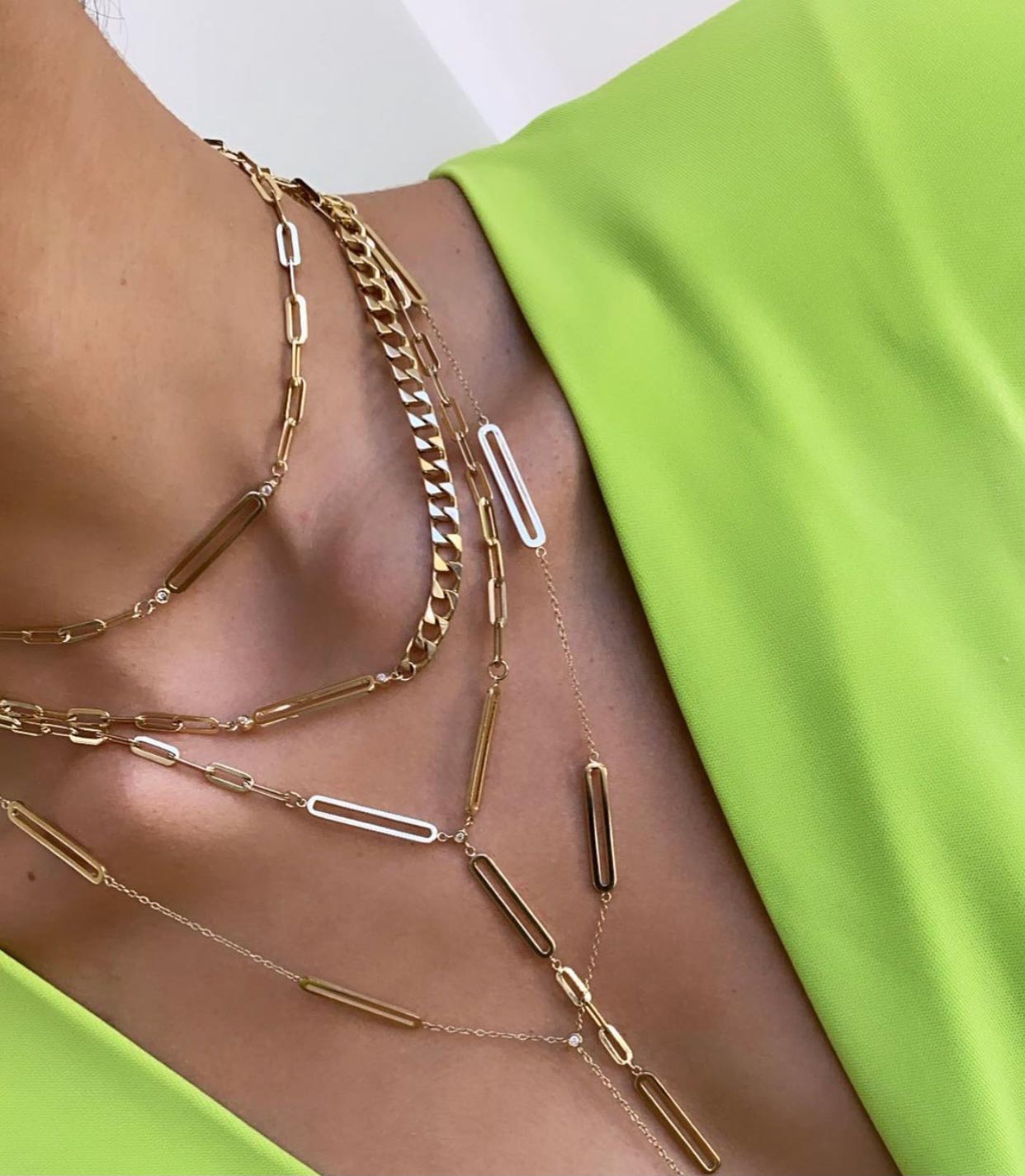 Based in Boca Raton, Florida, Jennifer Zeuner Jewelry is an international fashion jewelry business that reflects the founder's unique personal style. Simple with a spiritual twist, Jennifer Zeuner and her bohemian designs are favorites among celebrities like Jennifer Lopez, Kerry Washington, and Rita Ora. Jennifer Zeuner Jewelry pieces are available in rose gold vermeil, yellow gold vermeil, and beautiful sterling silver. Growing up in Puerto Rico, Zeuner began making jewelry as a hobby at home, but it then quickly became her life's passion. Jennifer credits her Latin heritage for her strong manufacturer and customer connections, saying she will always prioritize hiring Latinx individuals as employees and models. All of her products can be purchased directly through jenniferzeuner.com or through high end retailers like Neiman Marcus, Bergdorf Goodman, Saks Fifth Avenue, and more.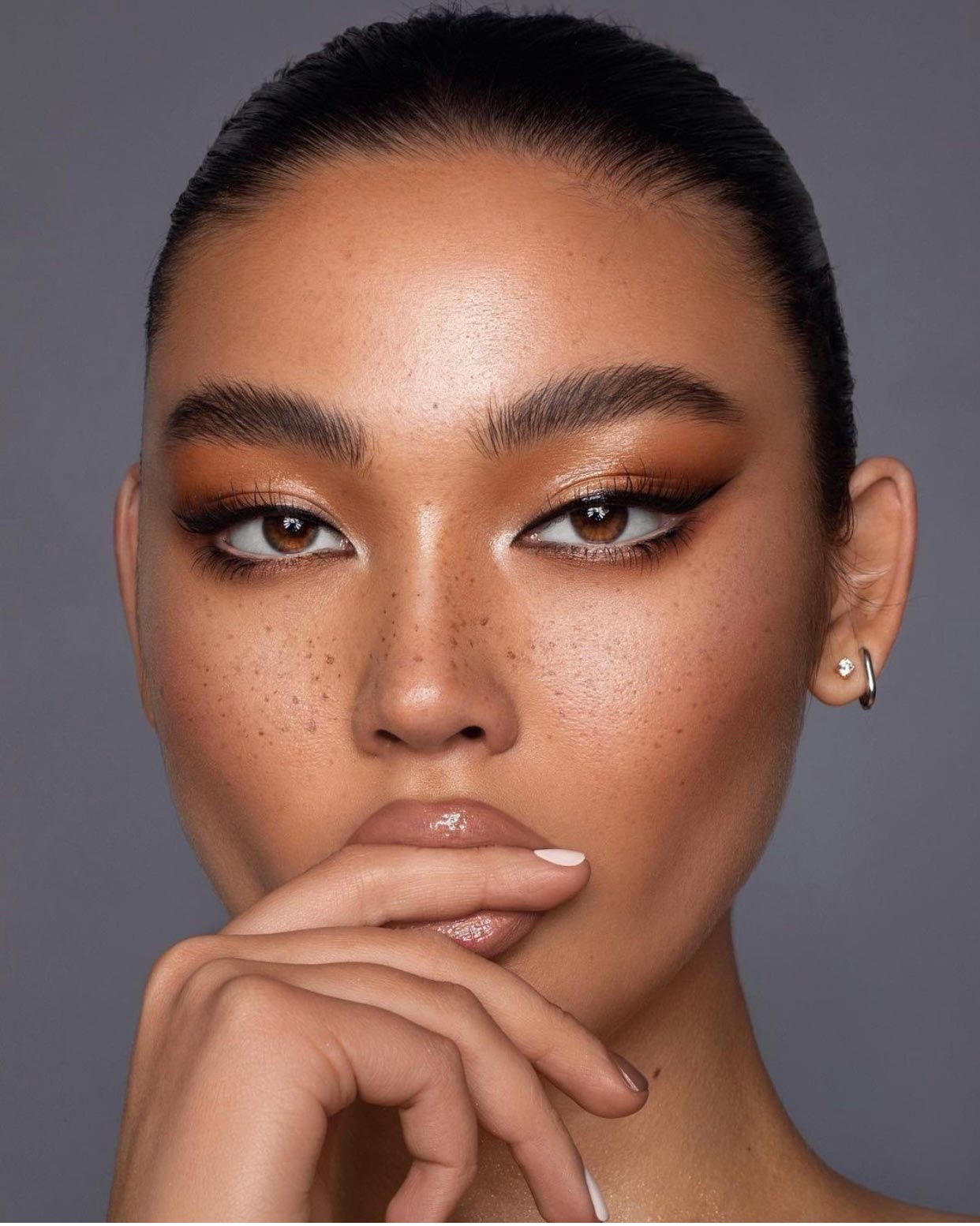 UOMA – pronounced (uh-mah), is one of the most inclusive black-female owned beauty brands in the world. Founded by Nigerian born, LA, and London-based former beauty executive Sharon Chuter, UOMA Beauty redefines the rules of inclusivity and diversity. Listed by WWD as one of the 50 most forward-thinking executives shaping the future of the beauty industry, Chuter is a rebel with a cause, believing that 'beauty starts the moment you decide to be yourself'. UOMA draws inspiration from Chuter's Afro heritage and infuses it with fierce modernity to create a truly fresh aesthetic. The collection is made of products that are ground breaking in innovation, esthetically pleasing with instant payoff, skin loving, delivers maximum pleasure to all the senses and most of all suitable for all skin tones.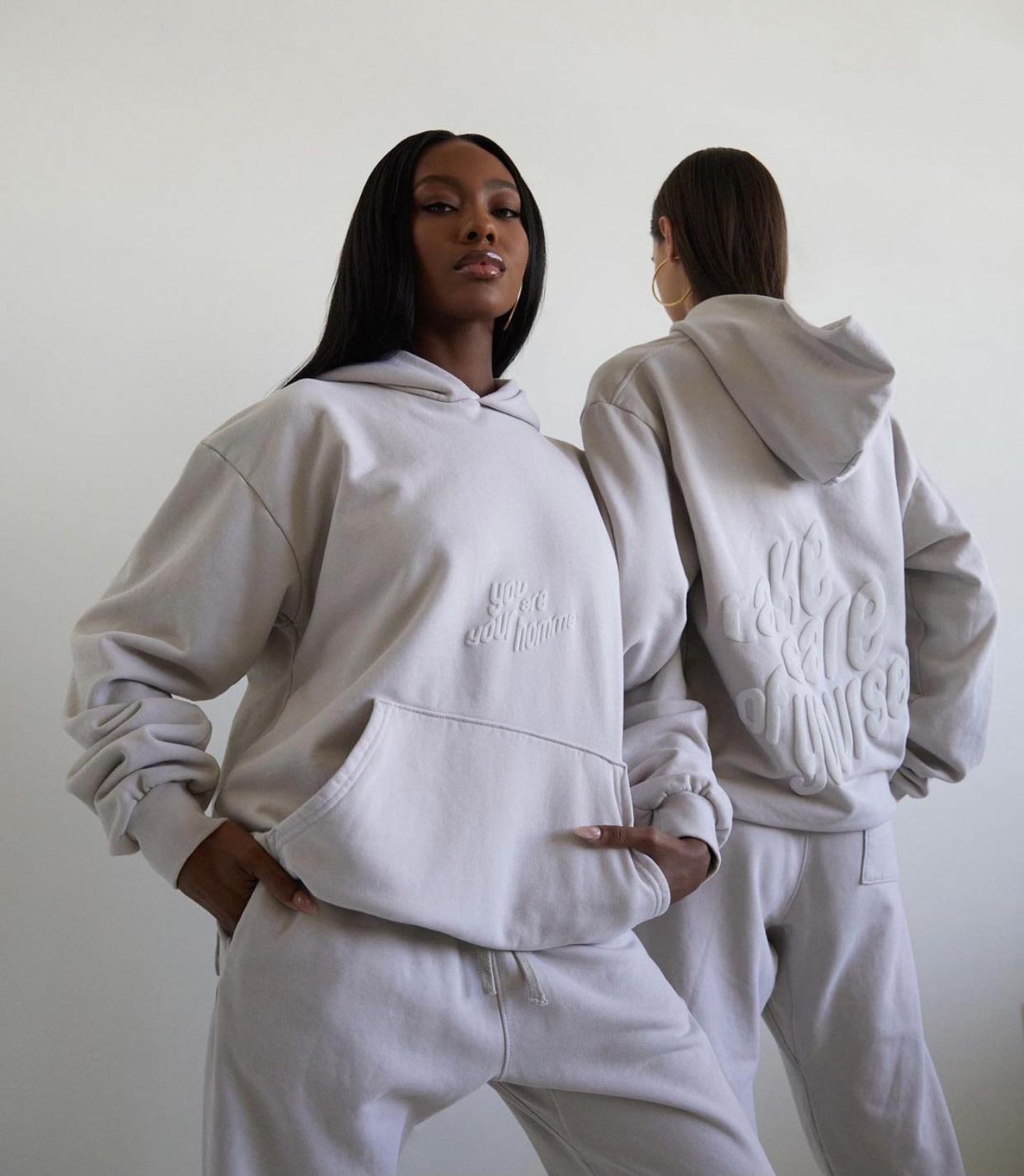 Hommebody is a top leisurewear brand born out of the lockdown. The passion project of LA stylist Morgan Pinney and her two friends, Hommebody was formed as COVID-19 put a pause on their full time jobs. The enthusiastic trio set out to create the perfect loungewear that would promote a positive message during the pandemic. Not only would their apparel give women something comfy to wear at home, but it would also help give back to the business community. 10% of Hommebody profits go directly to the Small Business Relief Fund. Hommebody wants customers to feel like they are a part of something 'bigger', to encourage self-care as a lifestyle, and for their brand aesthetic to differentiate from others who just pump out products.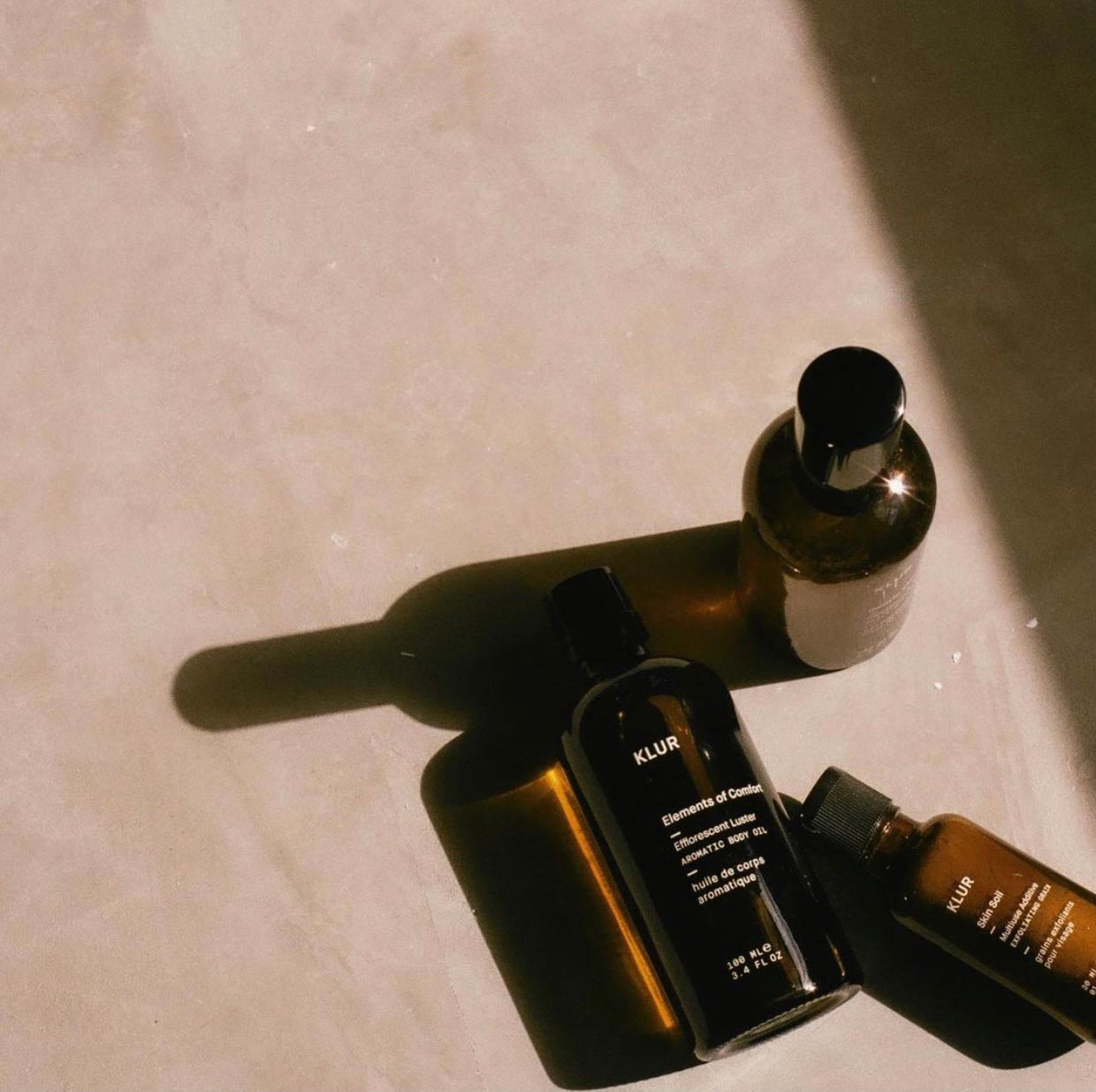 Founded by Leslie Thornton, KLUR is an independent, self-funded, woman-owned and operated skincare line formulated for diverse skin conditions and ethnicities. Since the company's inception, KLUR's vision has been to cultivate a brand that reflects the values of clean, ethical, and inclusive beauty. After giving personalized treatments as an esthetician for nearly a decade, Thornton took her approach to skin health and turned it into a skincare line that prioritized minimalistic regimens to deliver multiple benefits and long-term results. From multivitamin restoration to daily moisture cleansers, KLUR products are as beneficial to your skin as they are true to the environment.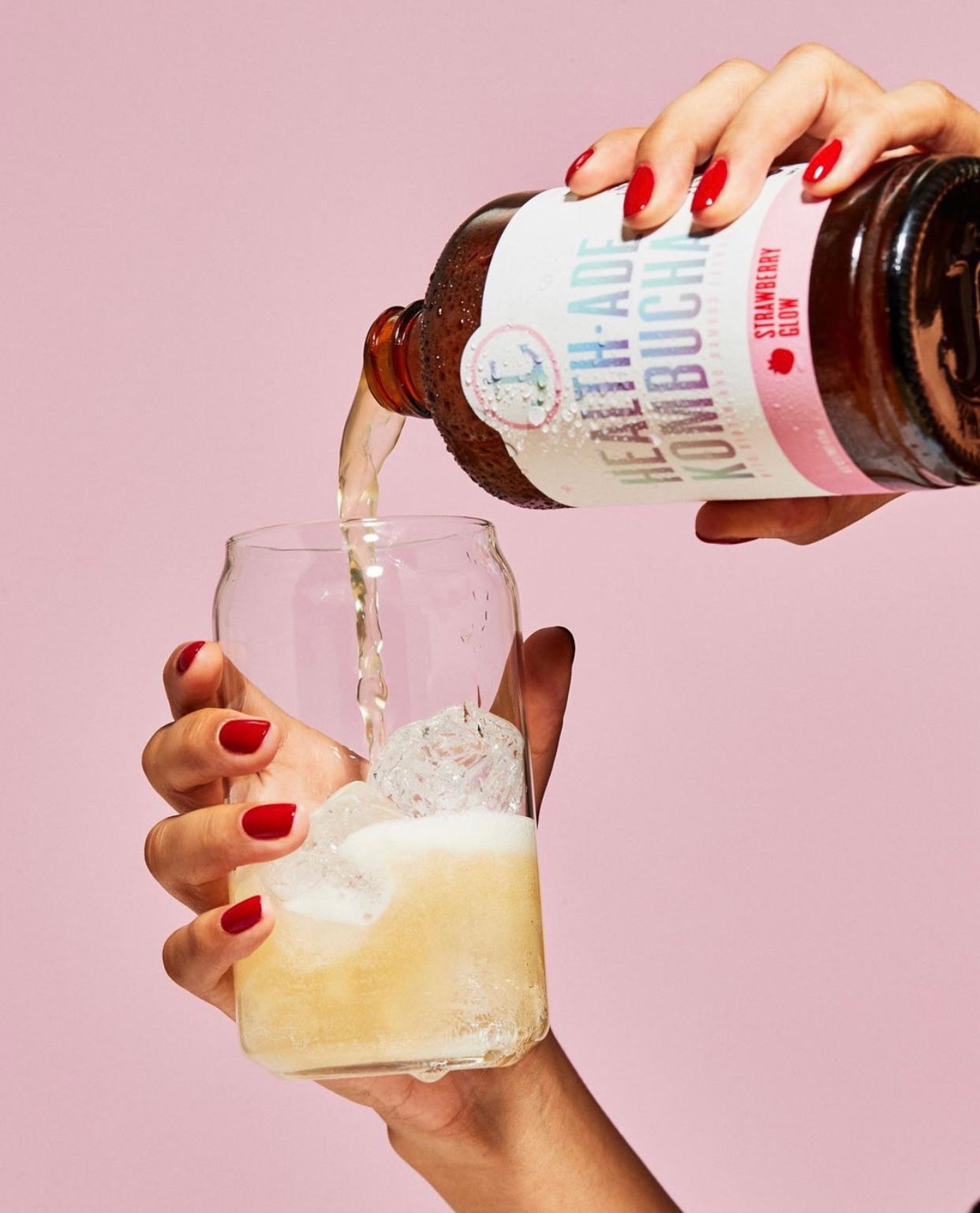 In 2012, Daina Trout began selling Health-Ade Kombucha at a local farmer's market. Today, Health-Ade Kombucha can be found in grocery stores and health food chains nationwide. What's kombucha, you ask? It's a bubbly, probiotic drink made from fermented tea with healthy acids that are key to a healthy gut. Committed to making the best and healthiest kombucha on the market, Trout only uses organic produce for her cold-pressed juices, brewing it in small batches and in glass jars (preventing metal and plastic leaching). Health-Ade is a socially and environmentally-conscious brand, aiming to be waste-free and compost all unused organic material in an effort to decrease their environmental footprint. Health-Ade also partners with the Garden School Foundation to increase access to real food for those in need.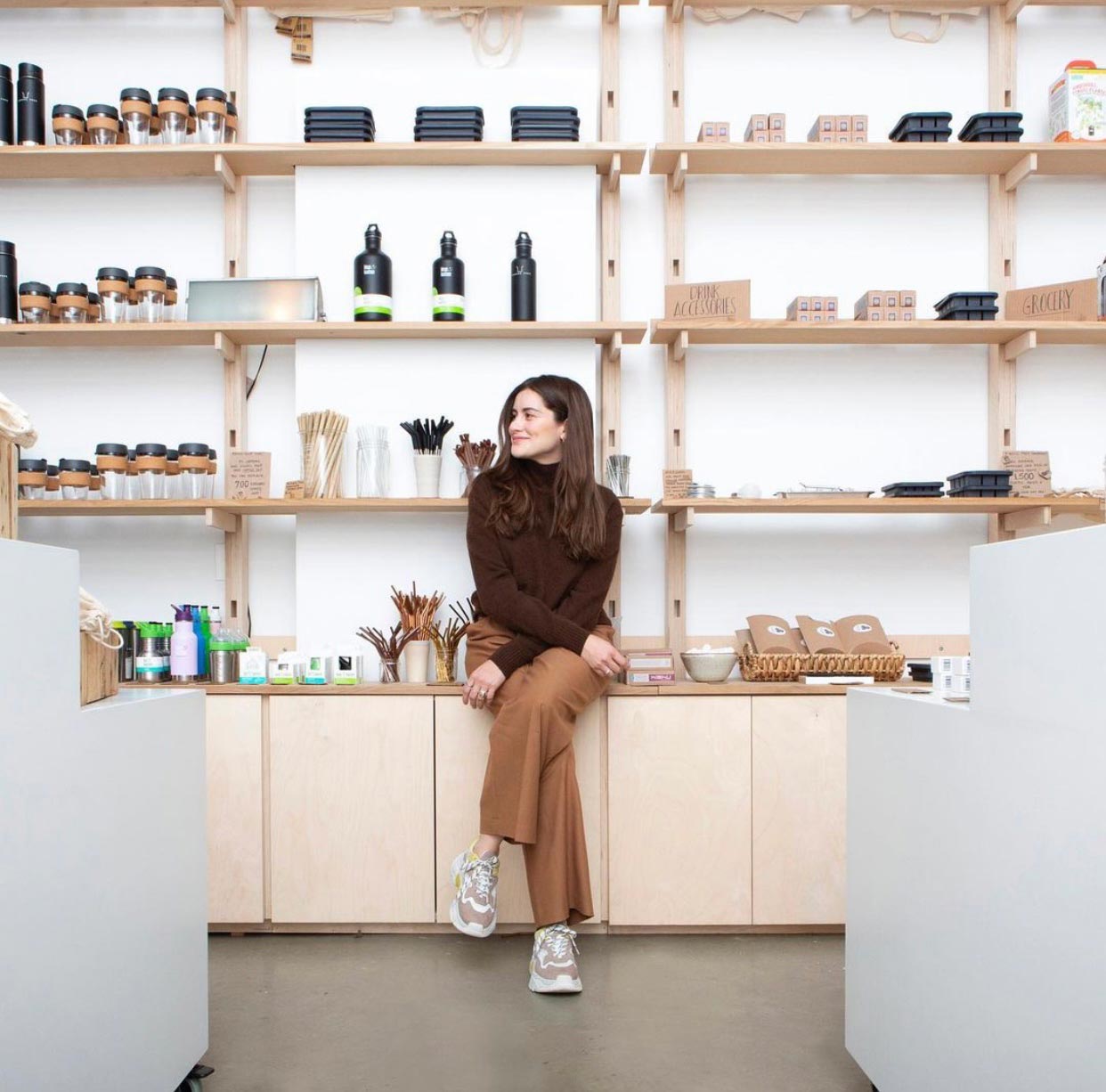 A pioneer of the zero-waste movement, Lauren Singer founded Package Free in 2017. Proudly women-owned, Package Free is an ecosystem of brands striving to 'make the world less trashy'. The company's mission is to provide a place that offers everything you need in order to live a "zero-waste" lifestyle. From natural toothpaste to produce bags, Package Free provides responsible and sustainable products that help the environment. Since the company's opening, Package Free has kept over 4 million plastic straws, over 3 million plastic bags, and over 1.5 million non-recyclable bottles and cups out of landfills.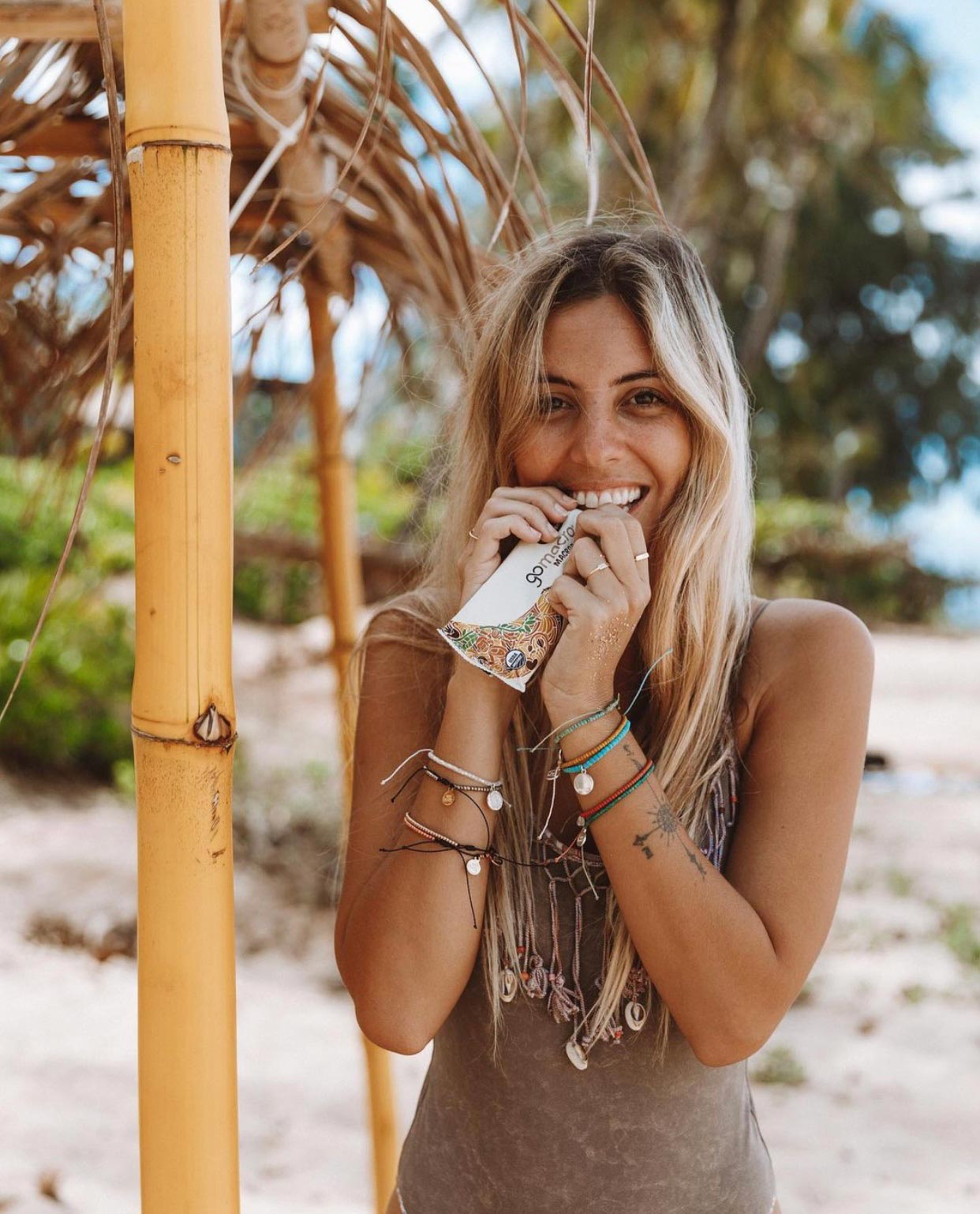 Mother-Daughter owned, GoMacro was formed with a mission to spread awareness for a balanced, plant-based lifestyle with products that make a positive impact on the planet. What started in a farmhouse kitchen has grown into the top-selling, plant-based nutrition bar in the category. GoMacro utilizes 100% renewable energy to make delicious, sustainably sourced, plant-based snacks to help people have a healthy body, sharp mind, and bold spirit. The company also believes in building stronger, healthier communities by giving back. A portion of the proceeds from their Give Back Bars are donated to organizations who create positivity in the community and to the world.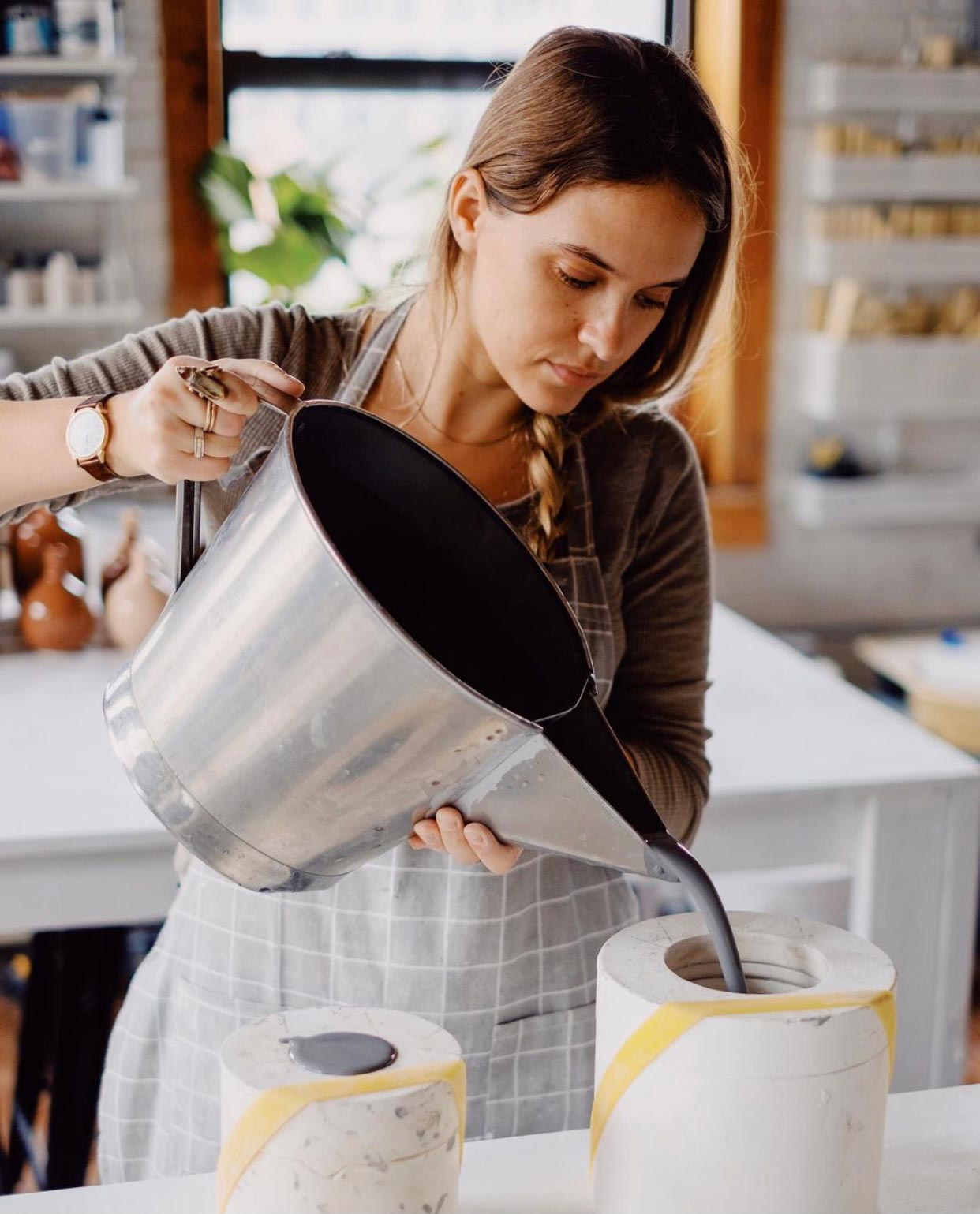 Strong women, diverse backgrounds, unique ceramic designs…that's what Franca is all about. Named after the phrase "Lingua Franca", meaning "common language", Franca has its roots in the multicultural heritage of their Brooklyn-raised co-owners. Founded by Sierra Yip-Bannicq and Jazmin de la Guardia in 2016, the pair draw inspiration for their ceramic designs from their diverse cultural backgrounds to create playful and modern products. In the spirit of giving back to the community that gave them so much inspiration, Franca donates 15% of all profits to the Food Bank for NYC.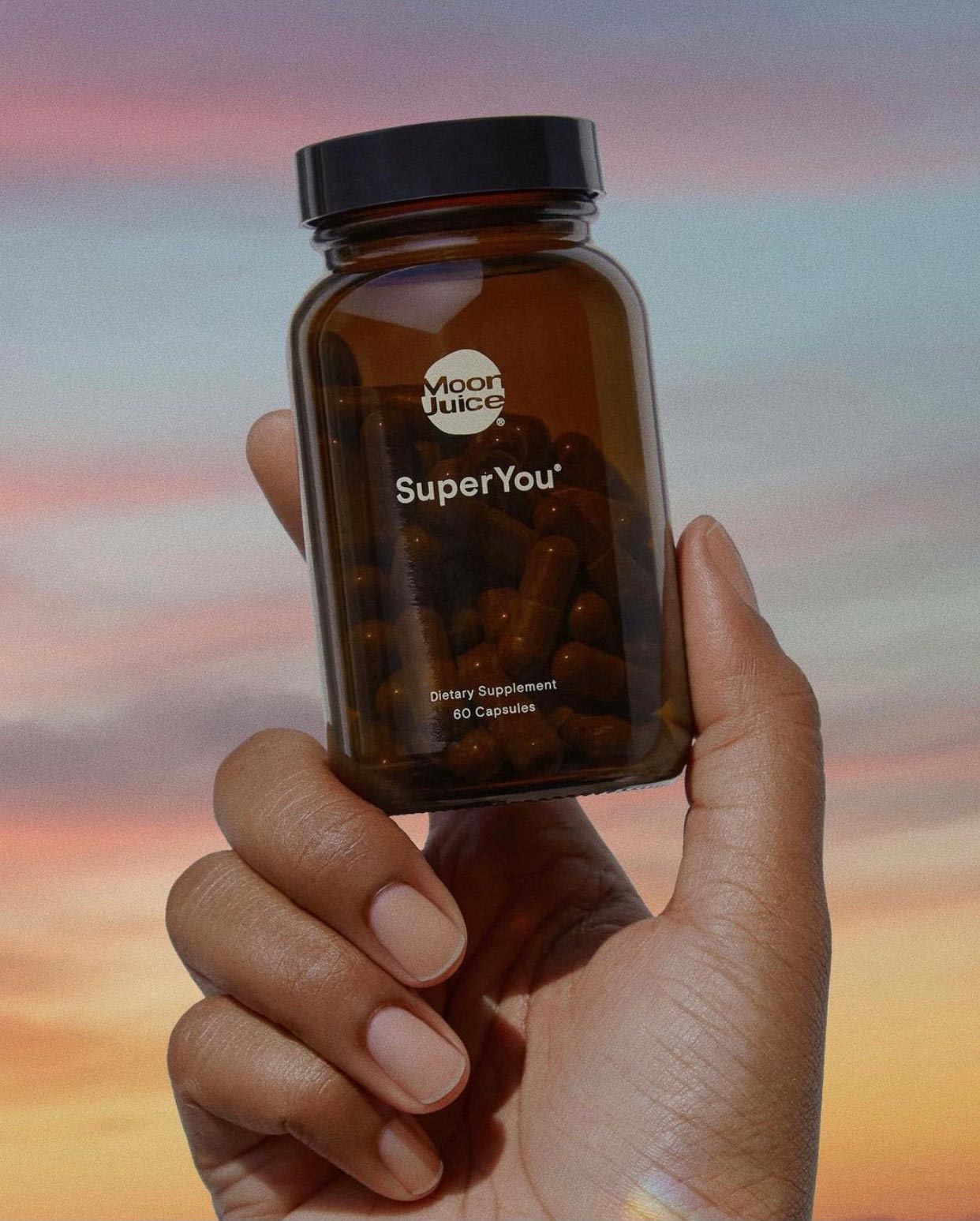 Founded by Amanda Chantel Bacon, Moon Juice offers plant-sourced adaptogenic beauty and wellness products including supplements, skincare, and snacks. Moon Juice is more than just a household name for those in the Los Angeles health scene, it's now synonymous with an entire category of wellness. From superfood blends to skincare, Moon Juice brings healthy products that were once unknown into homes around the world. In addition to its three standalone storefronts, Moon Juice's products are sold at countless other retailers from Net-a-Porter to Free People.
Each one of these brands, large and small, is a true example of female accomplishment. Yet women-owned businesses still face many challenges. Lack of confidence, funding, market saturation, and bias have presented significant obstacles for women in business. It's important that we help entrepreneurial women continue to grow and create jobs. By shopping these products and brands, we support incredible female businesses and help close the business gender gap.
Published on .