Website
Keep A Breast - Power In Prevention
Cuker partnered with Keep A Breast to help create awareness for breast cancer prevention through a global digital strategy.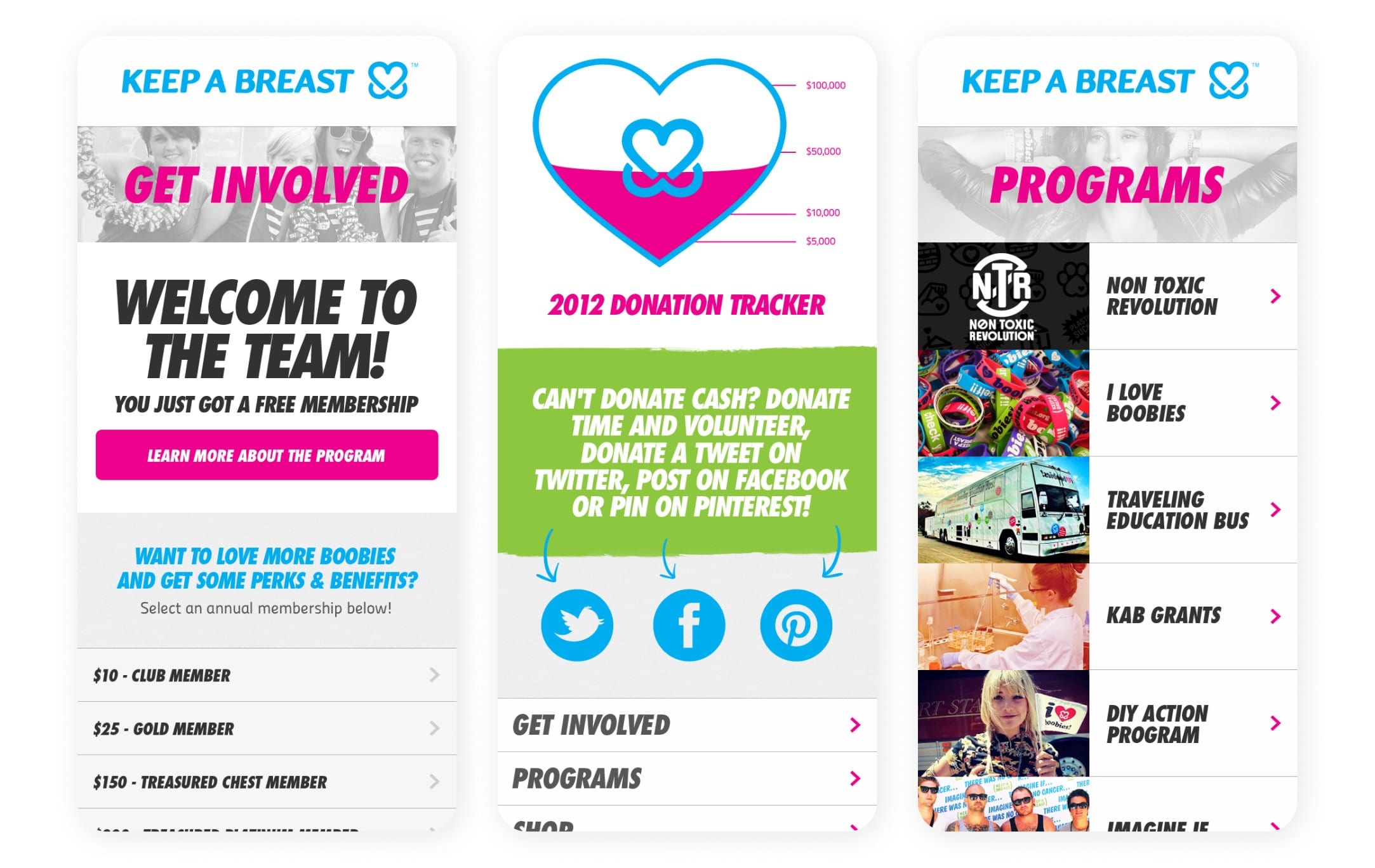 The Keep A Breast foundation needed a unique website that could showcase their unique style, vibrant graphics, bright colors, news and events, and tools for cancer prevention. We collaborated with the Keep A Breast team to develop an international digital strategy to extend the campaign and awareness around the globe. We partnered with Keep A Breast visionary and founder Shaney Jo Darden to create the design and user experience for the foundation website.
The website was developed on a content management system (CMS) that empowers the Keep A Breast content team to manage blogs, events, campaigns, and the ongoing content updates as the foundation grows. We worked with Keep A Breast to launch a mobile optimized version of their website, which has been key factor in targeting a younger demographic. We also integrated social media throughout the website to make the content shareable and engage their target audience through Facebook, Twitter, Instagram, YouTube, and Pinterest.
The strategic partnership has helped create a home for Keep A Breast's mission and content online to broadcast awareness for breast cancer across the web. This partnership has been moving, inspiring, and has resulted in a winning digital strategy that we are very proud to share. We would like to give special thanks to Shaney Jo and the passionate Keep A Breast team - you do so much for the people you touch, you inspire us all!