Website & Digital Marketing
Sojourn - Positive Chemistry
A legendary family in hair care takes a new approach as Elan Sassoon and Sojourn partnered with Cuker to develop the digital strategy to grow the brand online including the brand website and integrated digital marketing.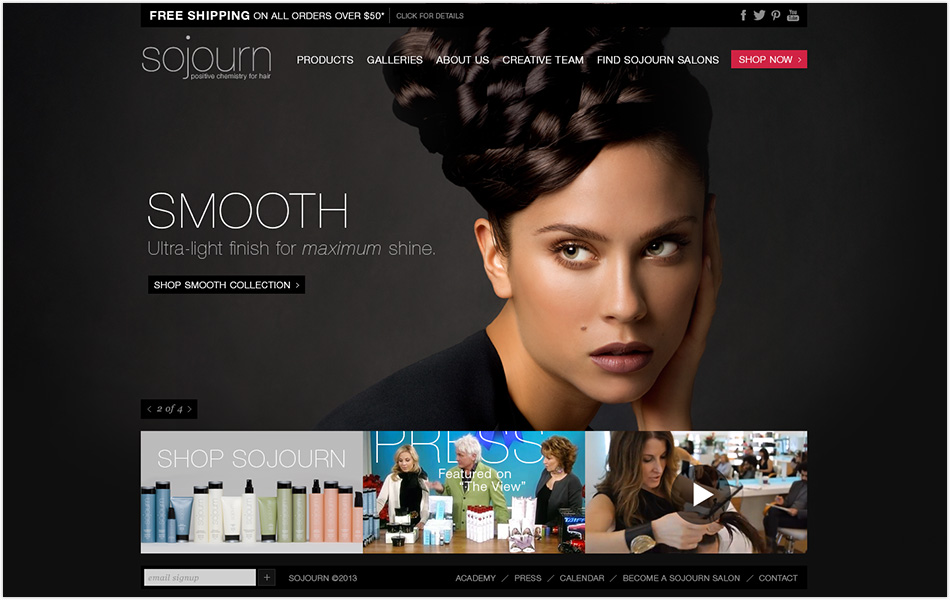 Sojourn, the professional haircare product line from Elan Sasson, son of hairstyling legend Vidal Sassoon, came to Cuker to deliver a digital strategy for growing the brand. With consumers now spending more time online researching products, making emotional connections with brands, reviewing a brand's presence on social media, and ultimately making purchase decisions online, Sojourn needed a strong digital strategy for success.
Cuker created a vision for the elegant website that delivers the brand message, showcases stylists, and broadcasts the product line. Because the product is a premium product selling in a highly competitive commodity market, we had to build value in the brand through strategic messaging, story-telling, photography, and product presentation. We also had to take a luxury approach marketing this product the same way we would market a Gucci Bag.
By delivering the brand strategically from the website to Social Media, Campaigns, Email and Search Marketing, Sojourn has now gained a national presence and is regarded as one of the top product lines in their industry.